This is a wheel off guide to wheel detailing. There is no point cleaning the face of the wheel if the bag looks like crap. Note: This is a very time consuming job and should not be rushed.
My wheel detailing workshop
...Note the carpet covering on top of the workbench, this is protect the wheel from scratching whilst cleaning.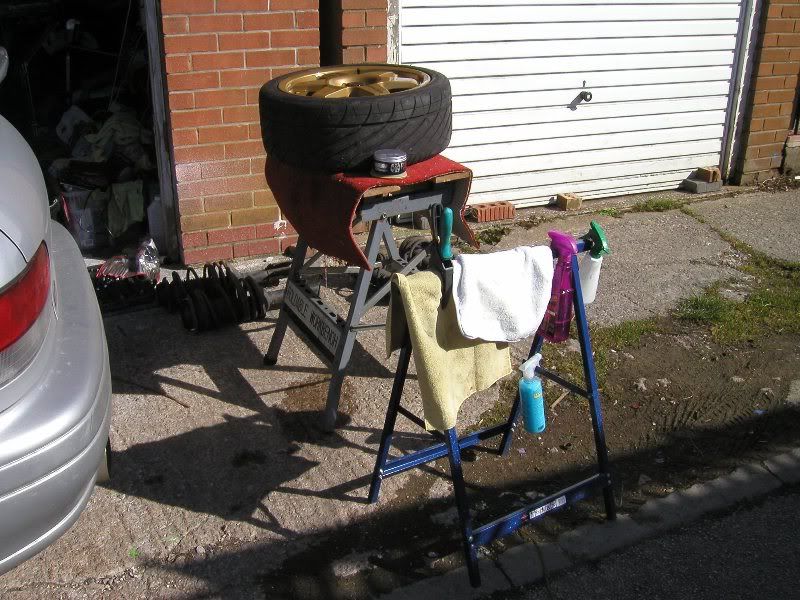 Some pics of the state of the wheels to start with...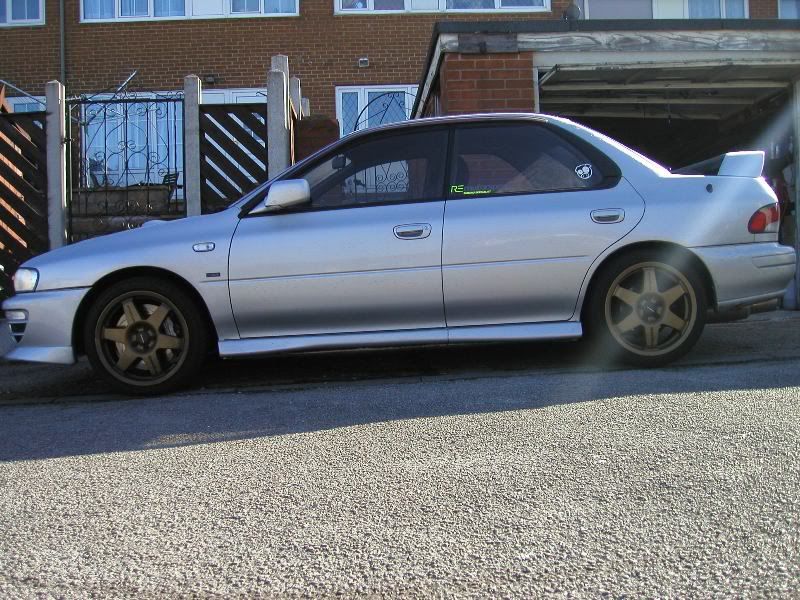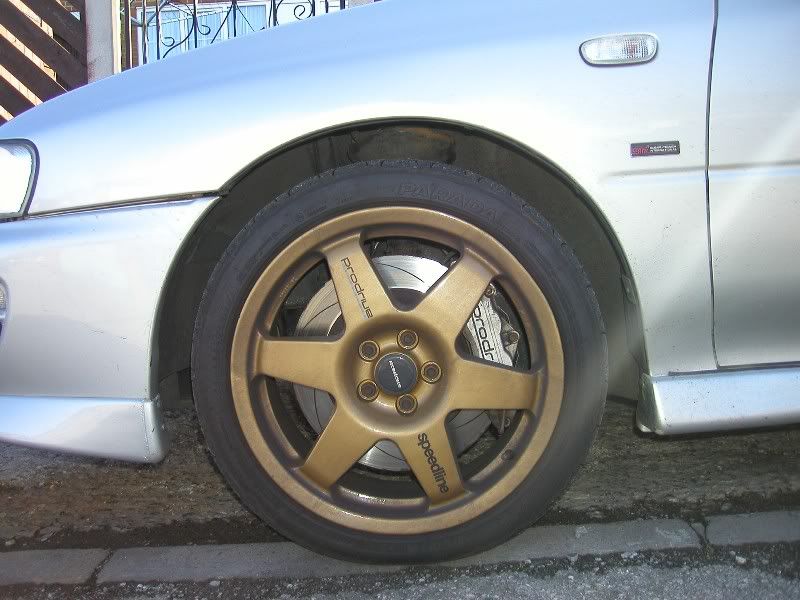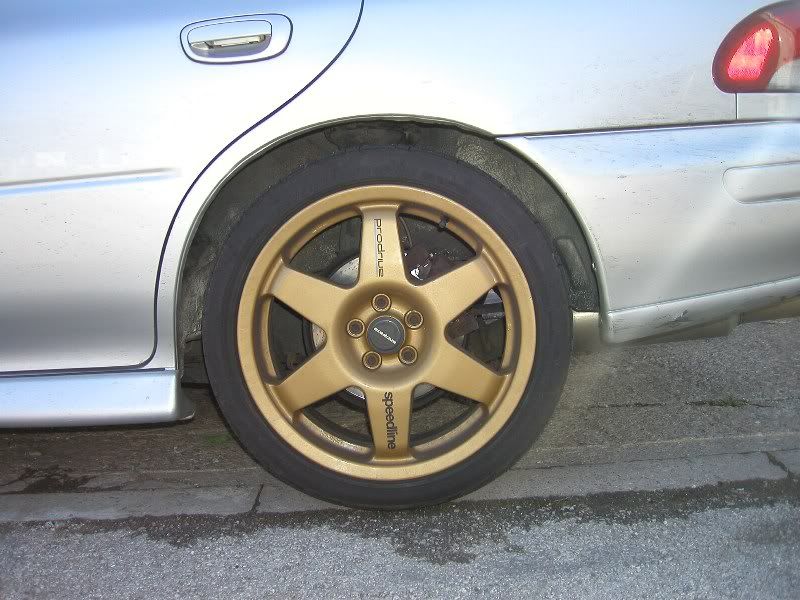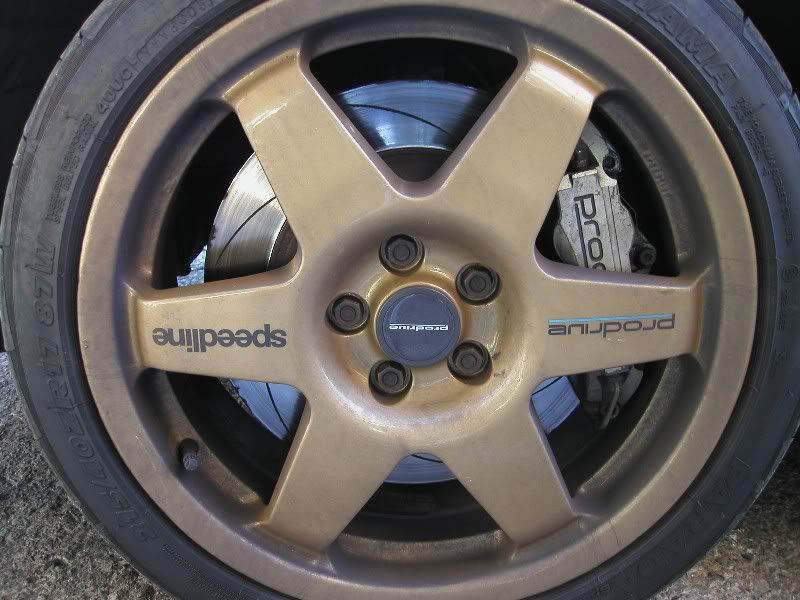 The inner rim is heavily soiled...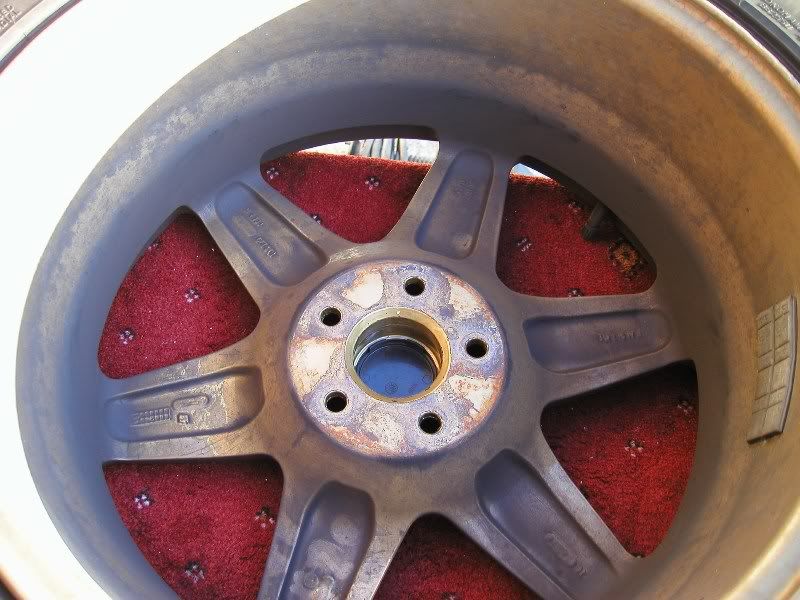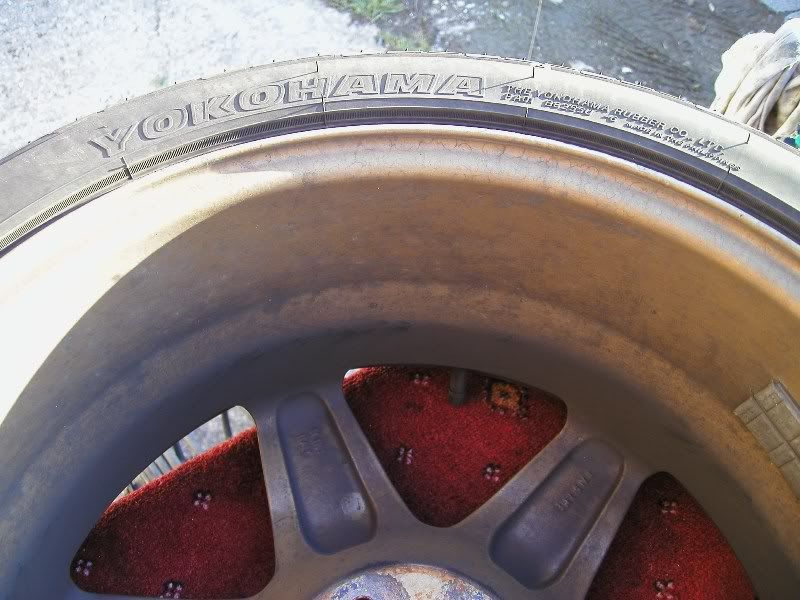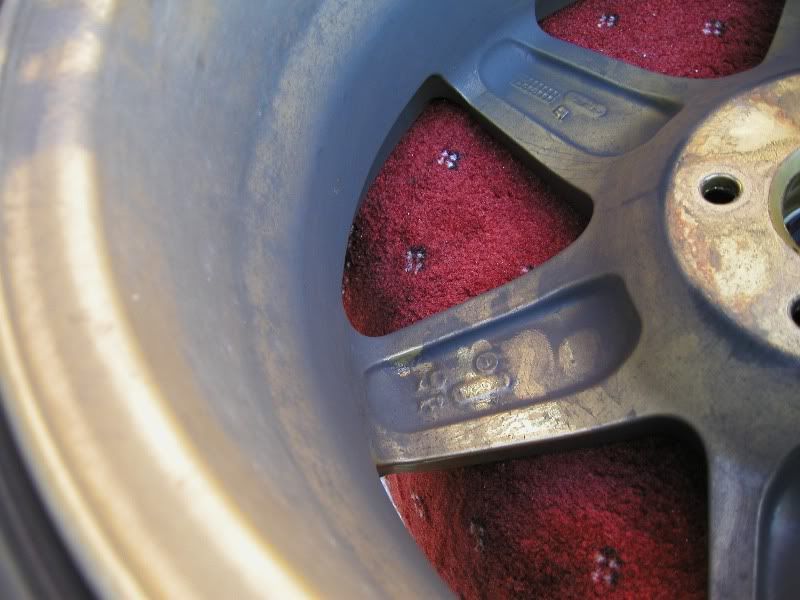 Cover the wheels in Meguiars Hot Rims and leave for 5 minutes to work into the brake dust.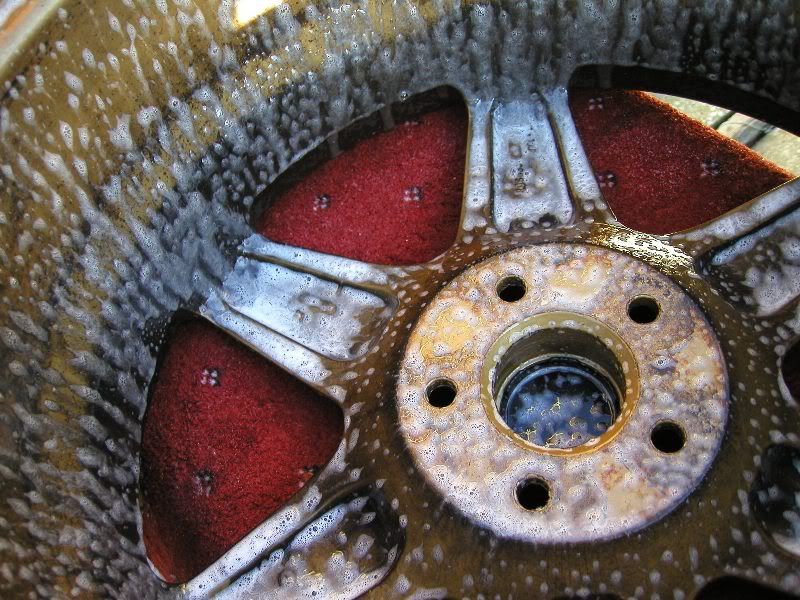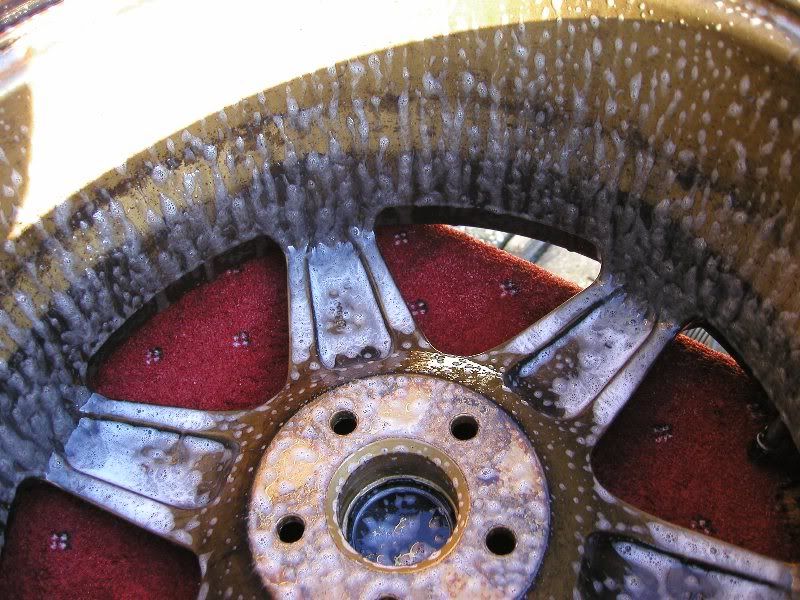 After the 5 minutes, use a wash mitt and car shampoo (Zymol Auto Wash) as you would with the bodywork but I find a making the water/soap mixture a little more concentrated than usual. Wash the whole wheel to remove the rest of the brake dust.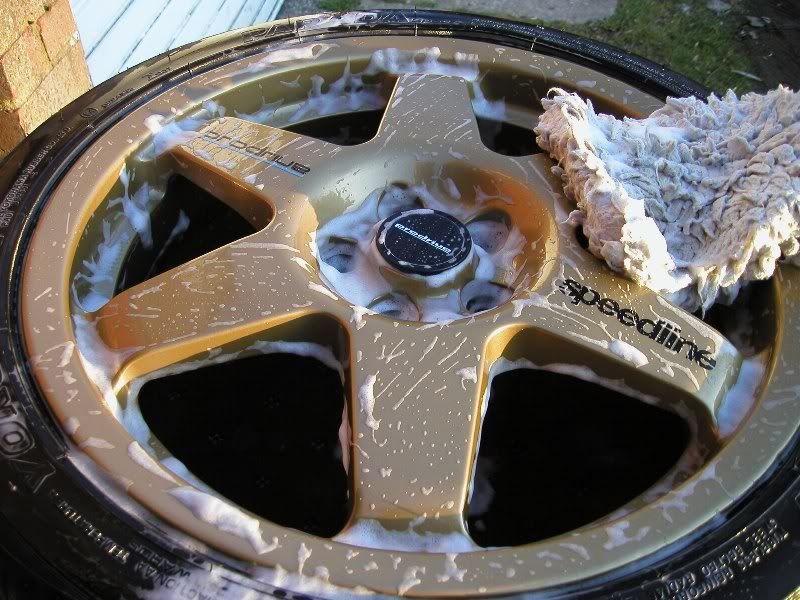 Rinse, I've used a spray bottle full of water, you can use a hose by all means, I just couldn't be bothered at this point as detailing the car wasn't my priority today.
Now inspect the wheel for tar drops. I used Autosmart Tardis to remove these, just spray on and leave for a minute or so then wipe off with a cloth.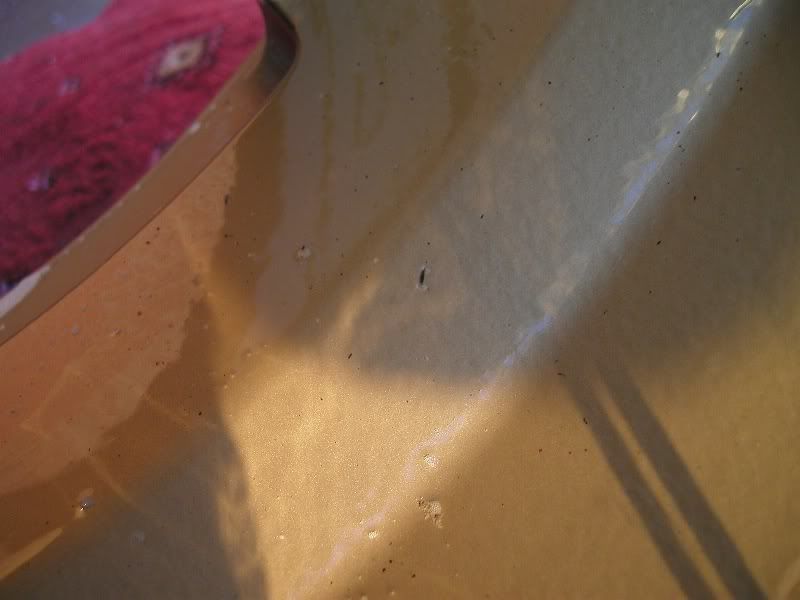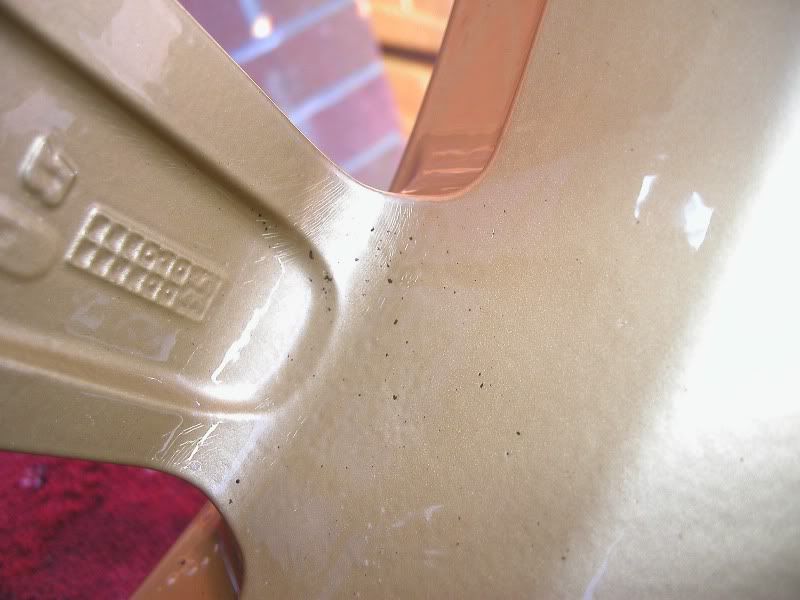 Tar spots removed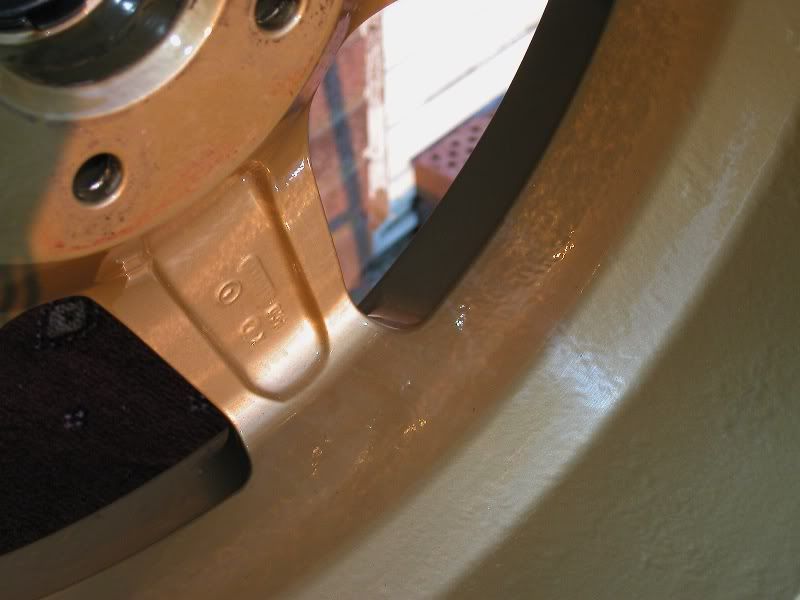 With all contaminants removed, spray a layer of Speed Detailer all over the wheel and buff with a microfibre cloth. I used Smartwax Smart Detail for this.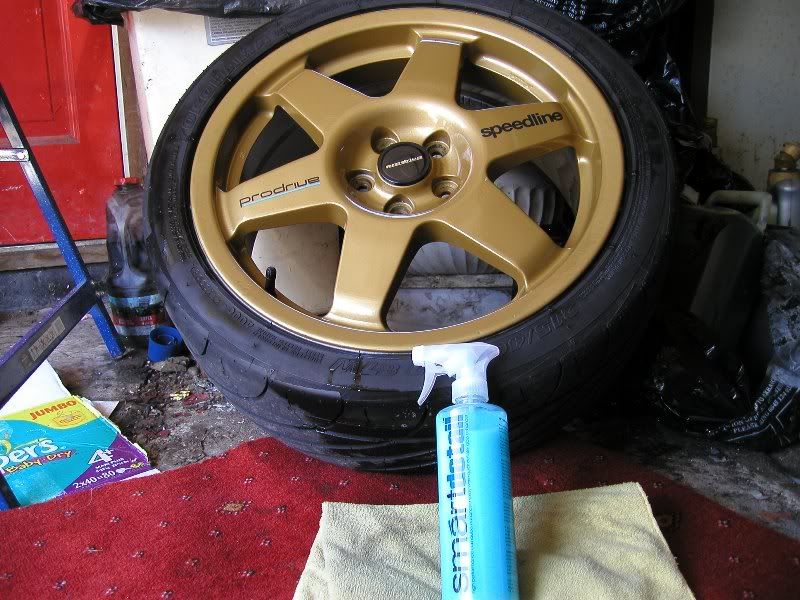 Now the wheel is cleaned and shining, apply a healthy layer over wax, I'm using Smartwax Rimwax, so far I've found it be the best thing for wheels - definitely worth the money! Apply with applicator pad and leave for 5 - 10 minutes or until wax has hazed, then buff off with a microfibre towel.
Finished pictures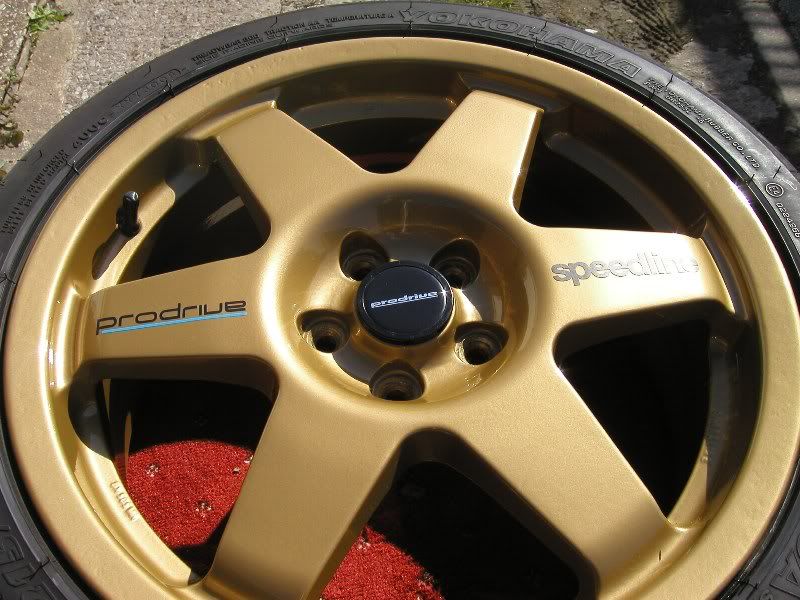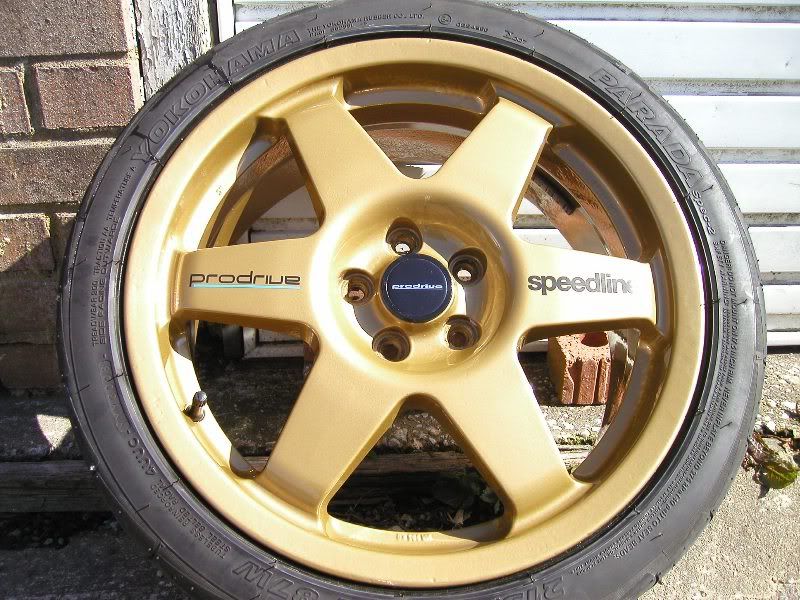 Back on the car.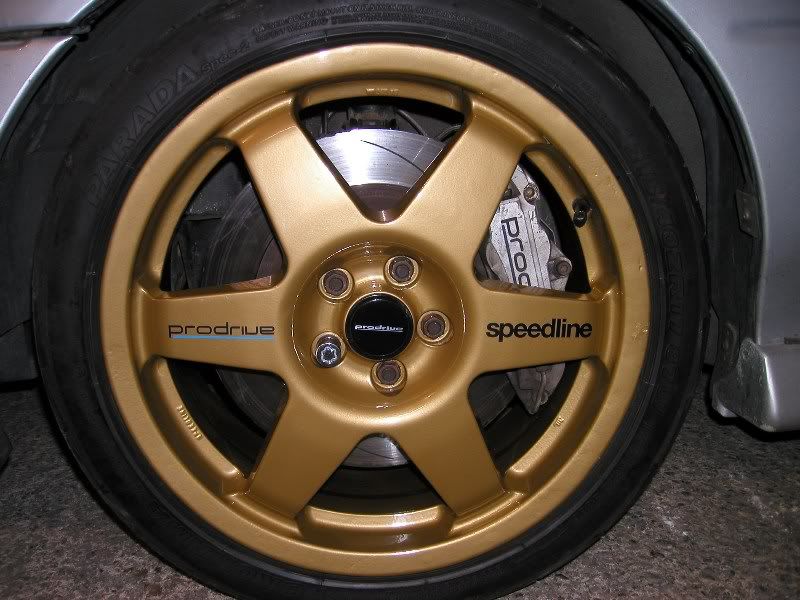 The wheels are all the same colour, pictures where the wheels appear bronze are when the camera flash was used.