Note from admin

Chat thread

https://www.themgzr.co.uk/vb/showthread.php?t=141987
--------------------------------------------------------------------------------------------
A while ago I was contacted by one of the editors of MG Enthusiast as they were planning on writing an article on modifying the MG ZR. At that point they had only had contact with Brown and Gammons and Motobuild so the article as it stood at that point was more than a little biased.
I contacted several of the traders on here such as AA Autosport, Dazza with
Locking Vinyl
, Nasty with
TDR motorsport
and a few others asking if it was OK by them for me to forward their details for inclusion and also doing a bit of a write up myself.
I obviously included my own web site as well as this forum and I was also asked if I was OK with them using some of my pix.
Well the magazine is out now. Here are some pictures form the mag. I haven't reproduced the whole article just some of the salient pages.
Magazine cover (see top left of pic)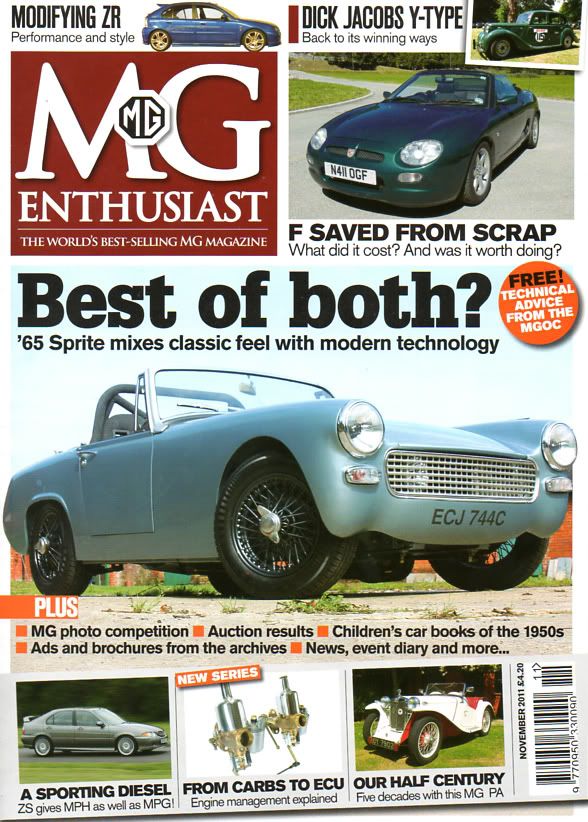 Page 1 of the article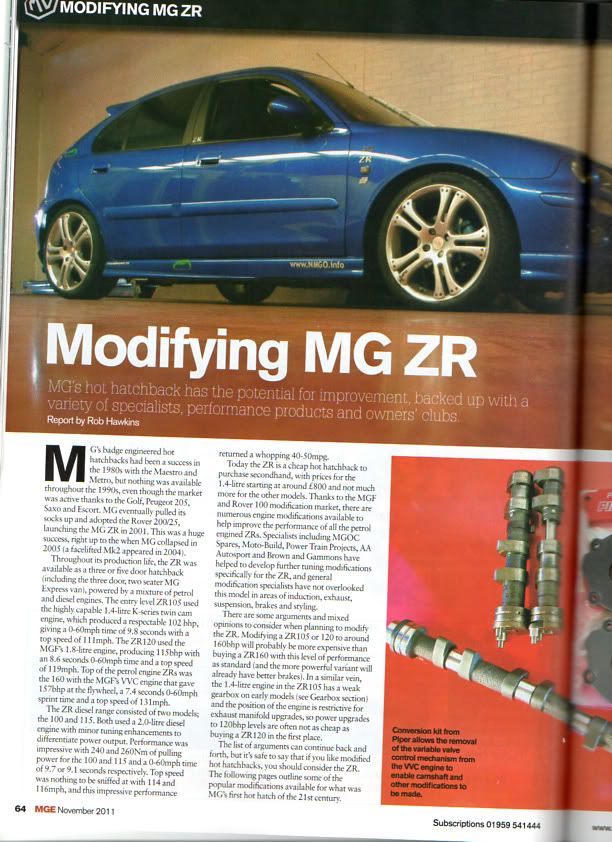 Page with my interior
Final page with contacts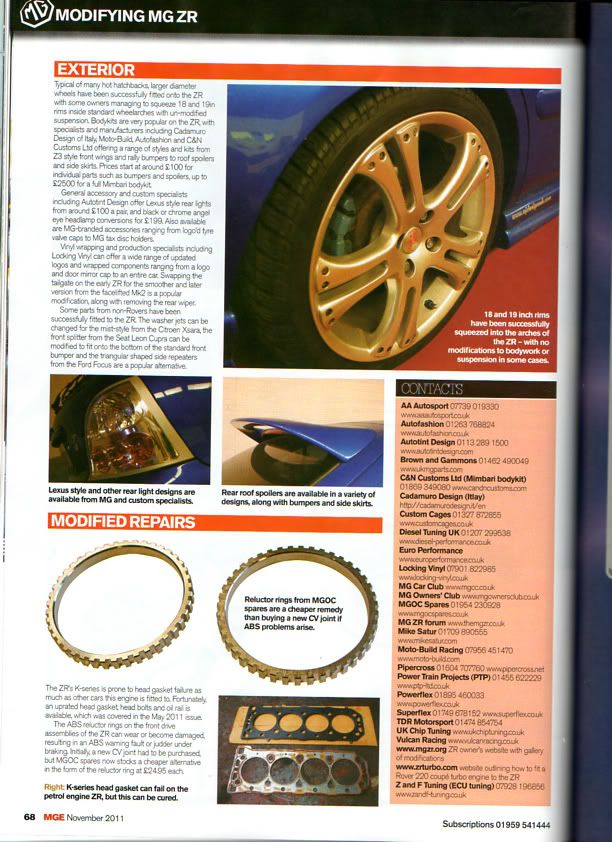 Closeup of contact box out with some familiar names highlighted!