Well I went over to Rally Matt's on friday to get my car finished off. After the 1600cc conversion, it wasn't running to its full potential on the standard 1.4 map.
Mark, the guy who mapped it was one of the original guys at Rover who wrote the maps for the MGR range. He is currently working on mapping the supercharged 5 litre Jag's so I knew my car was in safe hands
Couple of pics: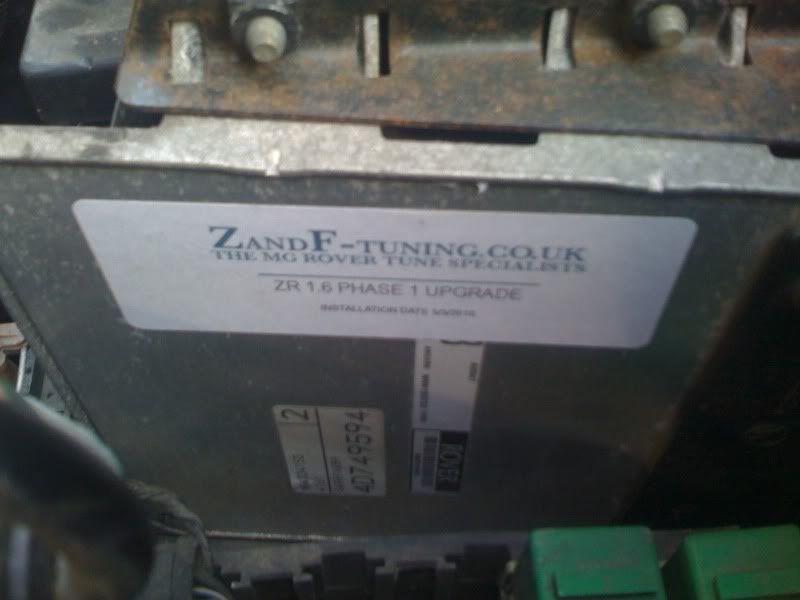 Now if you remember back a few weeks to the red 25/ZR demo car that was for sale on
ebay
that most people dismissed as not being real, well it was as Mark rolled up in it. Unfortunately I don't have any pics of the bay but there was lots of equipment still on the engine bay (like pressure gauges) from when the engine was on the test bed. For a 1.8 K series turbo, it sure flew too
Now Mark has the map from this engine, anyone thinking about turboing a K should give him or Matt a shout.
Overall to sum up a rather technical afternoon, most of which I didn't understand, the car is much better. It now has more power on full load, much sharper throttle response and is fueling correctly for the engine capacity.
Couple more pics:
Sorry if some of it doesn't make sense - I went out for my birthday las night and it was chaos
I'll edit as I sober up.
Thanks to Rally Matt again for arranging this for me and getting an armrest bracket for me too as a birthday present haha!