Just posted this on the ZS forum so wont bore u guys with ALL the details,
but a couple months ago i picked up some old used and slightly abused bucket seats from one of the chaps on the forum.
So heres a few pictures of them going in the car...
Heres the bucket seats installed.
Here is a picture of one of the 6mm steel bars i drilled to make part of the sub frame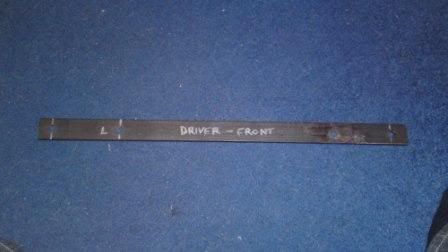 Here are the OE runners... i kept the seatbelt mount as i was planning on using the OE seatbelts for a little while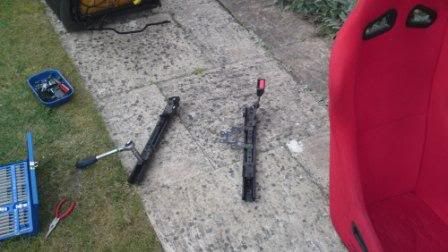 This shows how i attached the bars to the OE runners.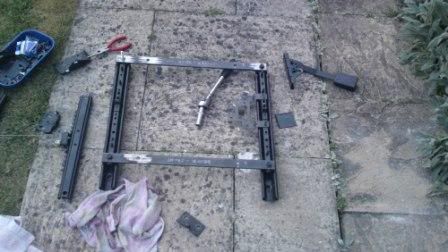 And a few photos showing the fitment in the car...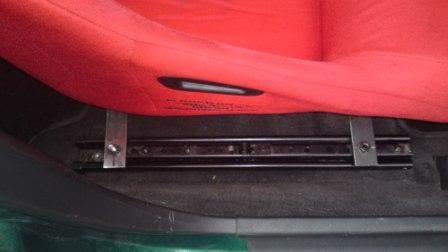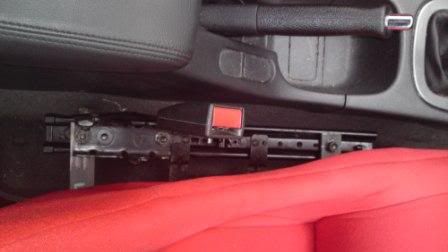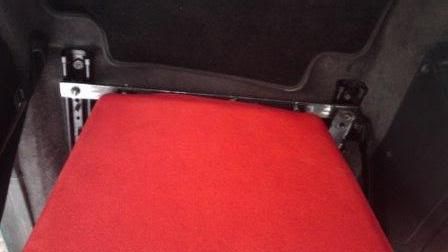 And heres how i originally fitted the Sabelt harnesses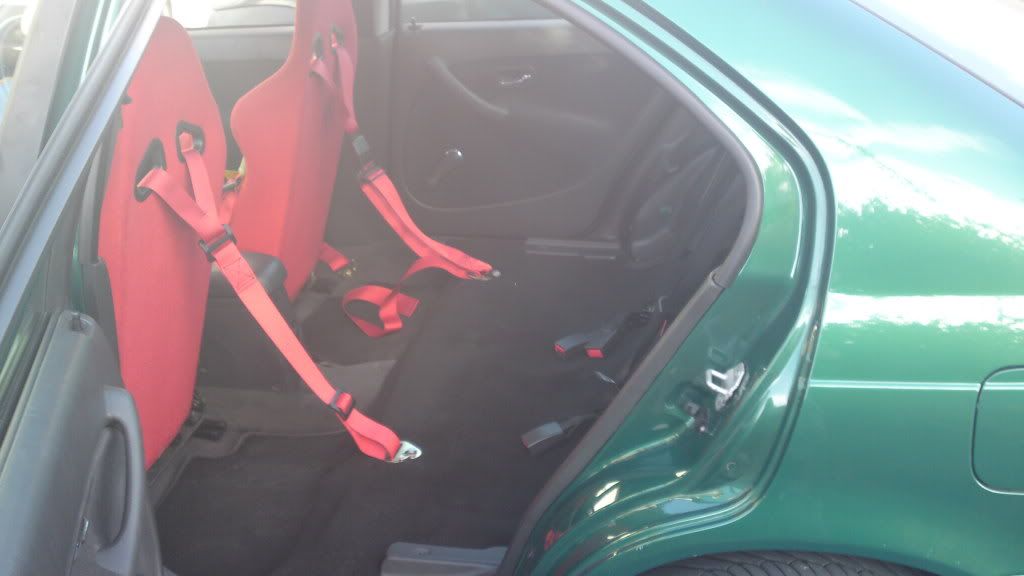 As you can see, not the most ideal installation with regards to harnesses! but dont think i did too bad a job with the seats
So then i popped down to Corbeau at St Leanords on Sea as they were having a discount day on the 24th... and i ended up picking myself up some whole new gear. 2x Corbeau Pro-series seats, 2x Luke G-max harnesses and 2x fixed subframes for £300!!
so round 2 of bucket seat installation! sadly though, i didnt take too many photos of my process, but im sure the photos will be enough to get the gist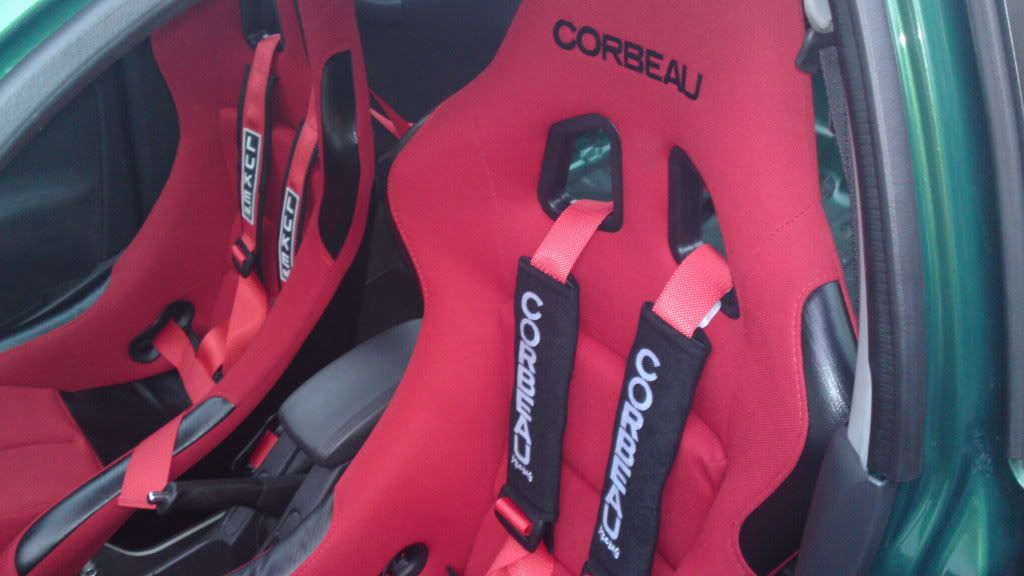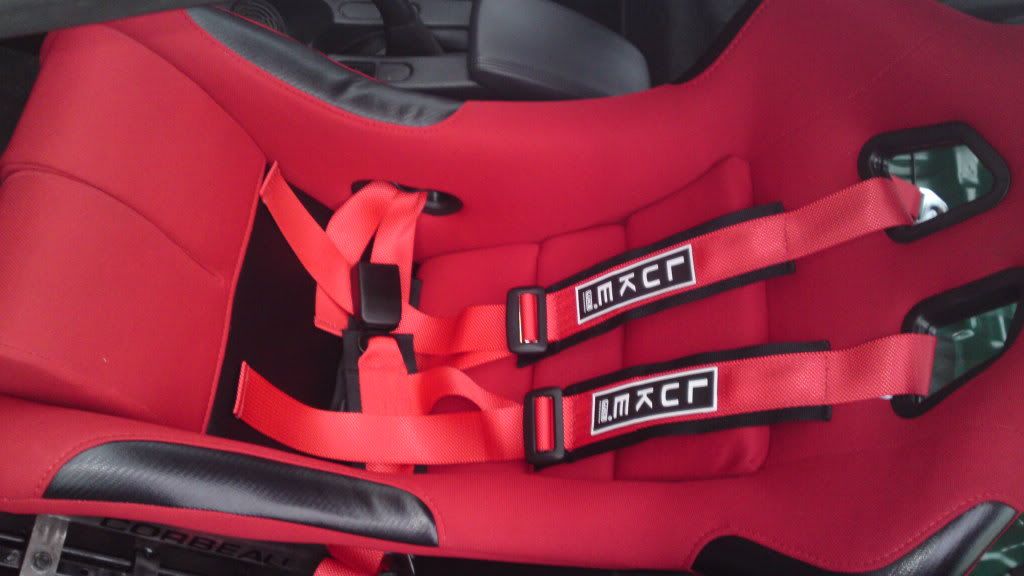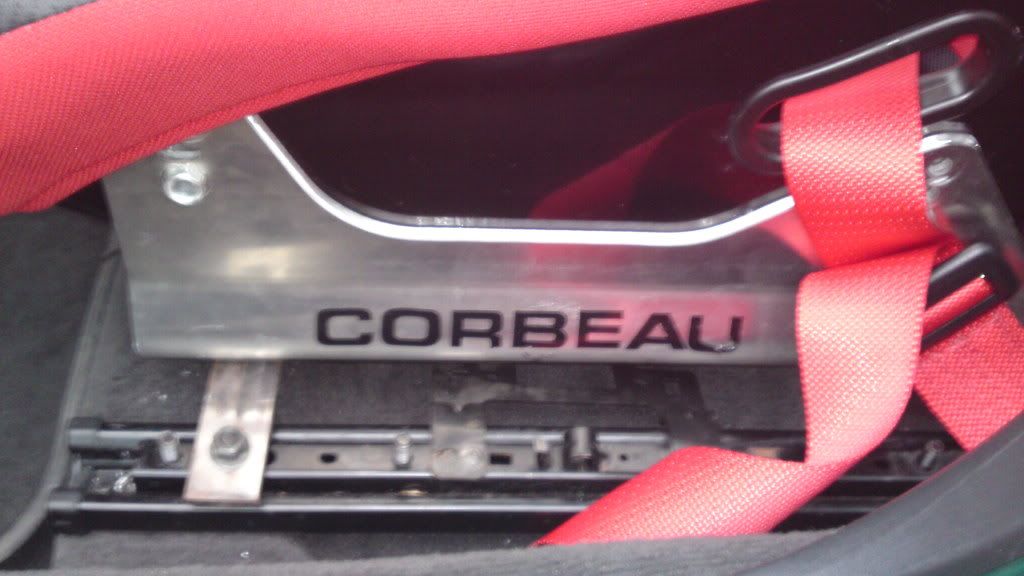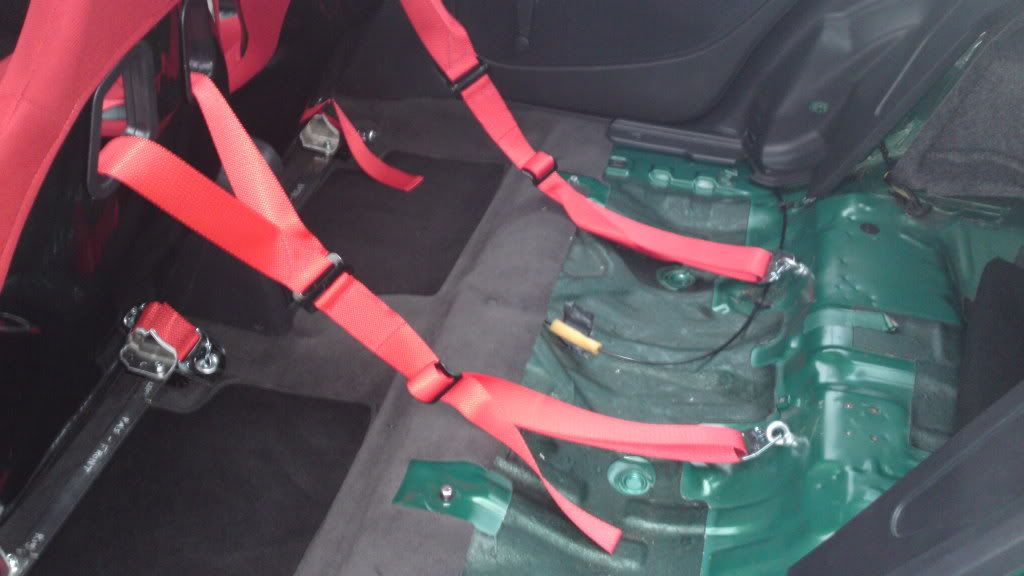 Not much to explain here... couldnt get the fixed mounts to bolt directly into the floor so used my made up subframes and just bolted the side mounts to that! not ideal as the seats sit a little high, but until i know of a better/safer solution i guess it will have to do!
also as you can see, my harnesses are mounted better then before which have made them more comfortable
And now for my special unveiling!
With the back seats removed, i now have a massive hole leading to my boot! making my boot very much useless if i ever fancie karting stuff around... (which i sometimes need to do considering this is my daily drive)
So i had an idea! which was sparked by the window nets u get on race cars...
So here it is, my custom made boot net! (Design Copyright so no stealing lol)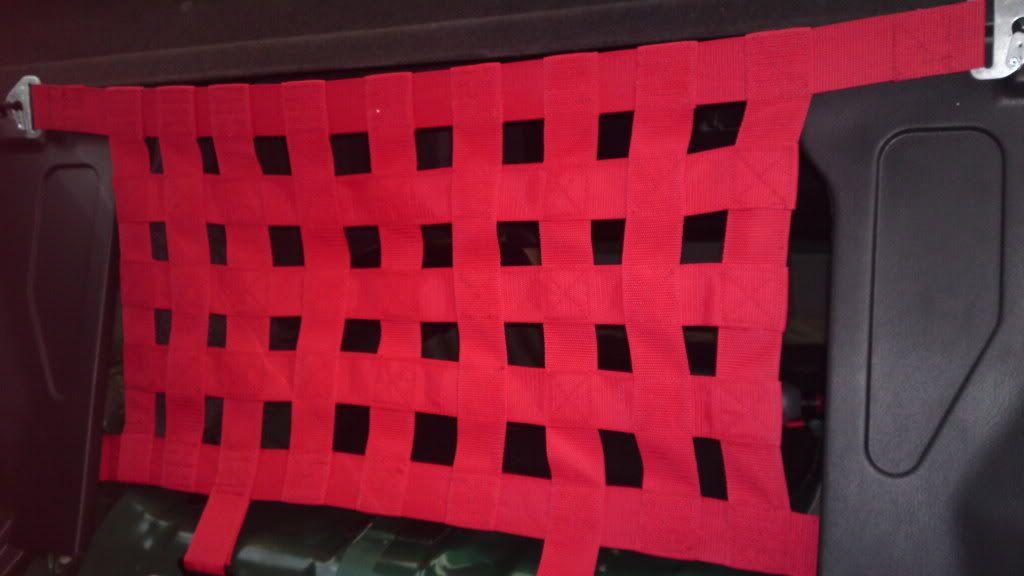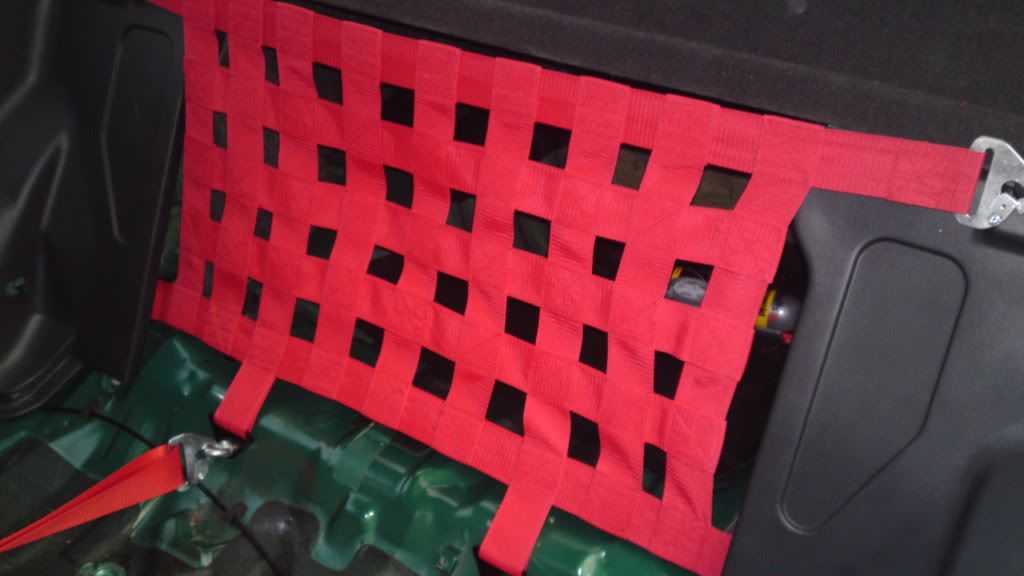 Materials were quite easy to get hold of once i found some decently priced places, the real challenge was hours of measuring, sewing, re-measuring and re-sewing!
but was all worth it in the end
BTW, if your wondering why the net looks a bit out of shape, its because its stretched so it is toight like a toiger! dont want a slack net letting stuff slip out the boot!