went to a track day on saturday. the track is closing down at the start of next year to become a housing estate.
im pleased with how well my car went. brakes didnt fade at all. but did smell real bad. abs came on a few times. handled great. bit of understeer when i was pushing it.
did abt 200kms on the track. and had to go down the road to get fuel.
there was a honda civic that didnt do too good. blew a gear box seal on his first time out a few laps in. oil pissed out. had to get towed home.
got upto 155kph on the straight and 140kph over the dogleg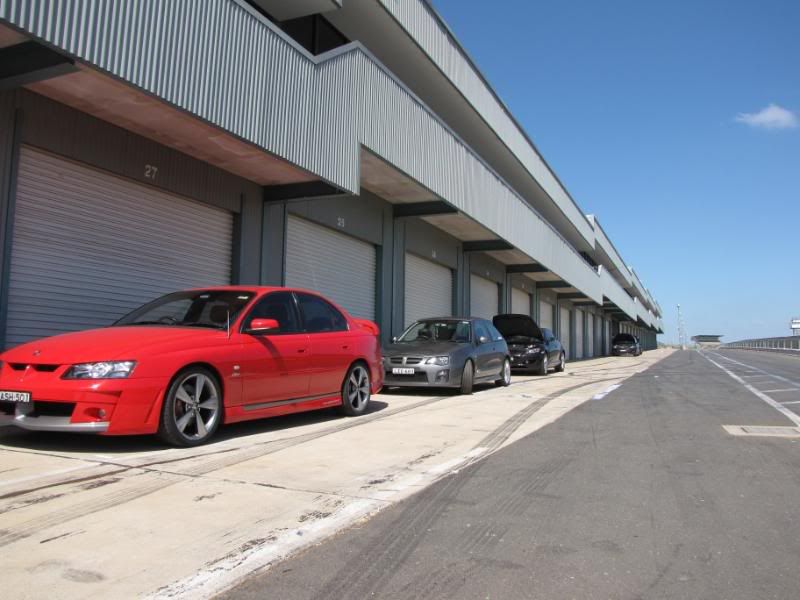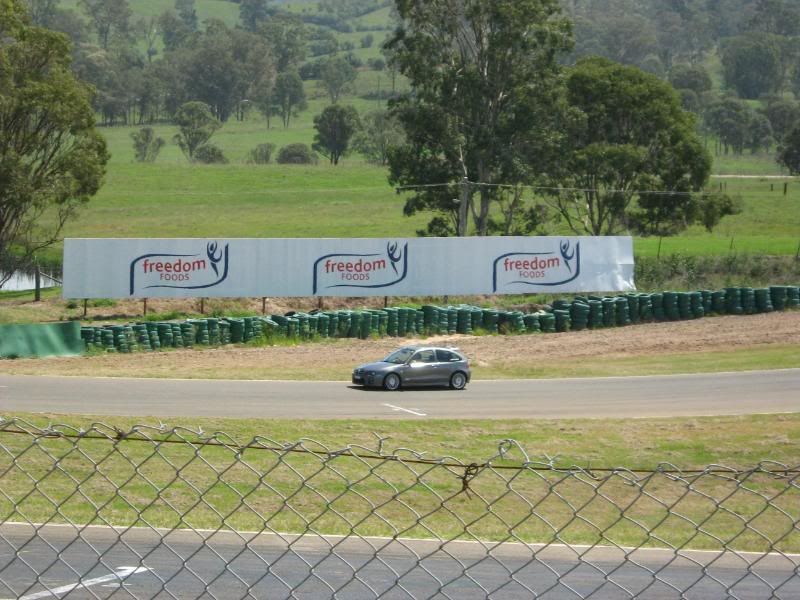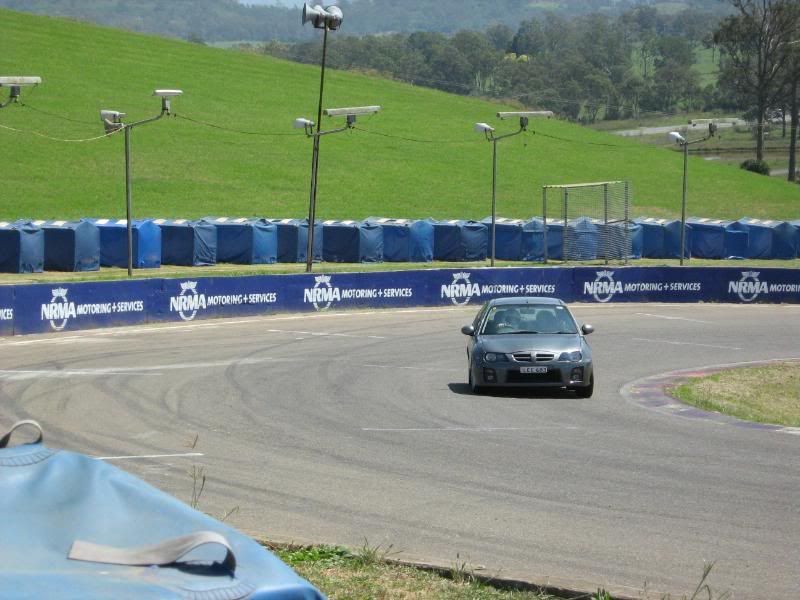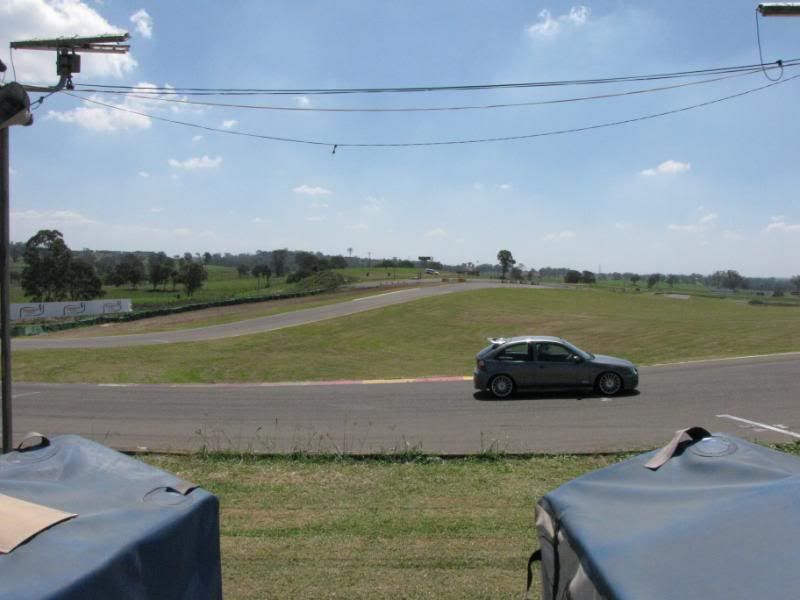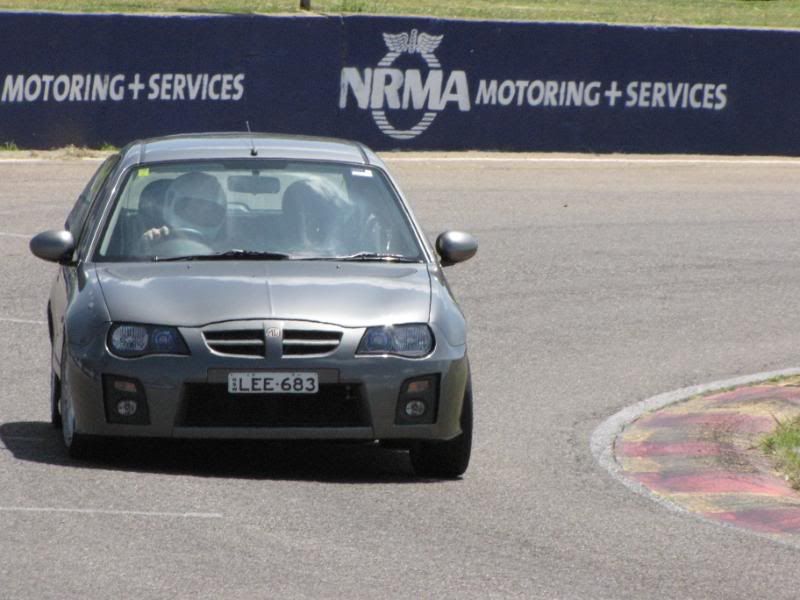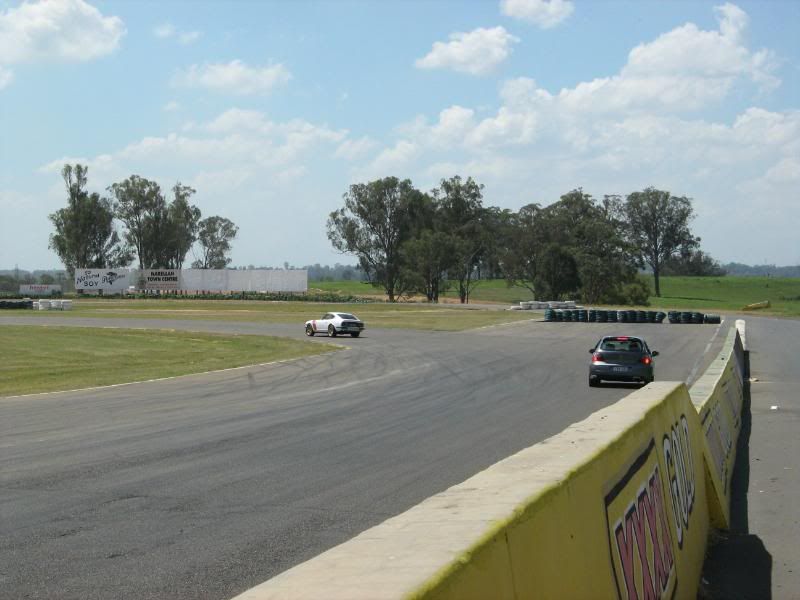 this was the rear after the first few go's
and the front at the end of the day