Small updateon the BRM.
Some of the following is copy & pasted from theBRM.co.uk so it might be messed up a bit!!
Just a few progress pics really. Nothing as detailed as some builds on here but i'm not stripping it down completely, just wanna get it all working as it should be and check everything over!!
Got the rear wheels off so i could give it all a good clean and check the rear brakes out. Brakes look ok. Plenty of pad left so decided to give the calipers a lick of paint. Chose dark green in the end as i didn't want em to lairy!! Will be doing some more cleaning and painting tommorrow.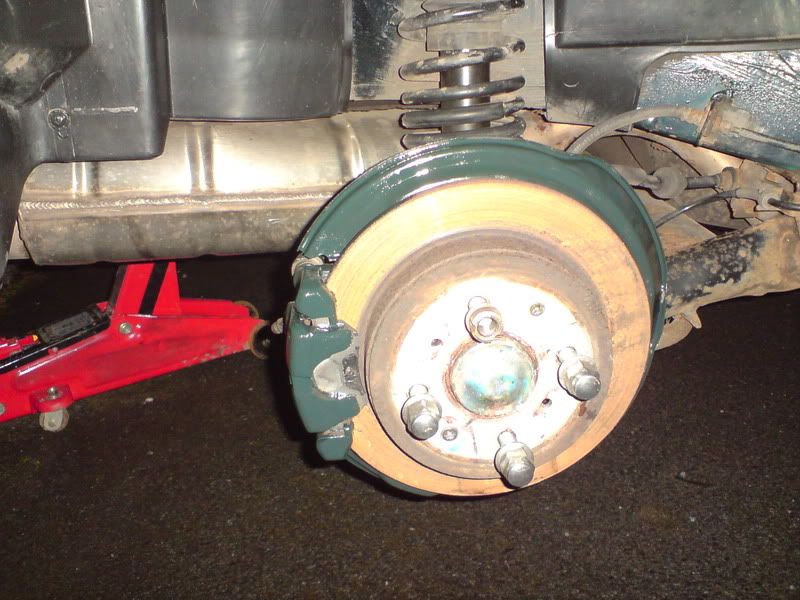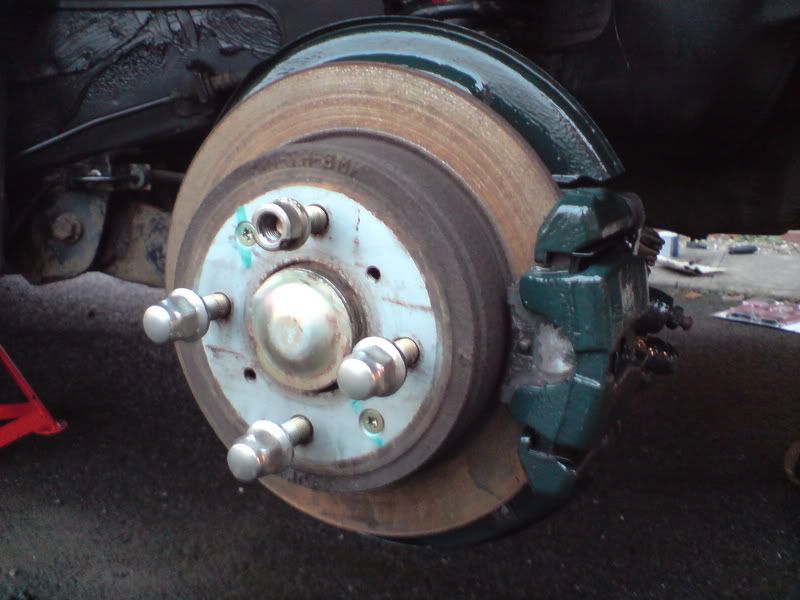 Have been thinking of taking the rear beam off tho and giving everthing a good sandblasting and then get it powder coated.
It is Hammerite. Its a close match, bought it to do around the boot hinges but while i was giving the rear end a check over and a thorough clean i thought i might aswell do the calipers in that colour.
Nice n subtle
Gave the wheels off the back a good clean today. Will probably be taking the rear beam off sometime soon so i can powder coat it all.
Pics of wheels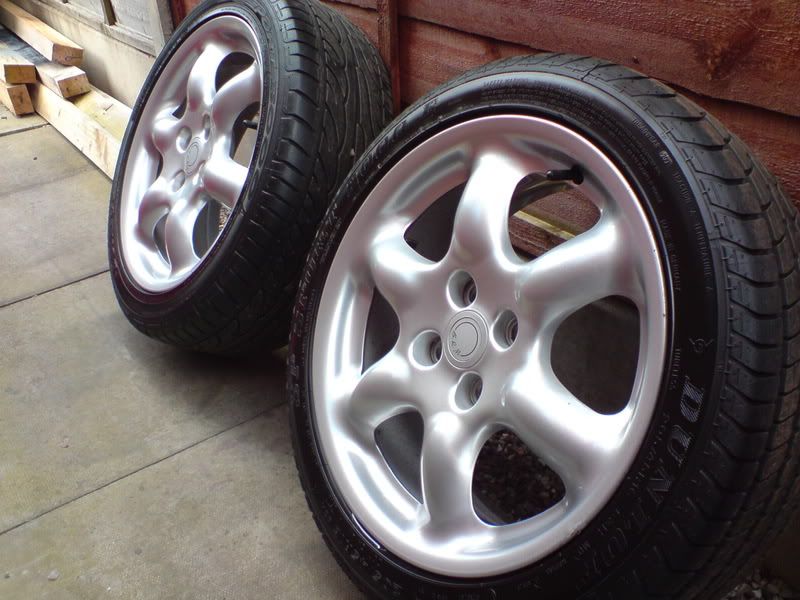 Also started doing front brakes. Gave a check over and they must have been replaced recently as they're practically new.
Calipers are rusty as chuff tho, so got the dremmel out and gave a good clean down. Didnt want to remove them and sandblast them as i'll be upgrading to 282mm soon anyway.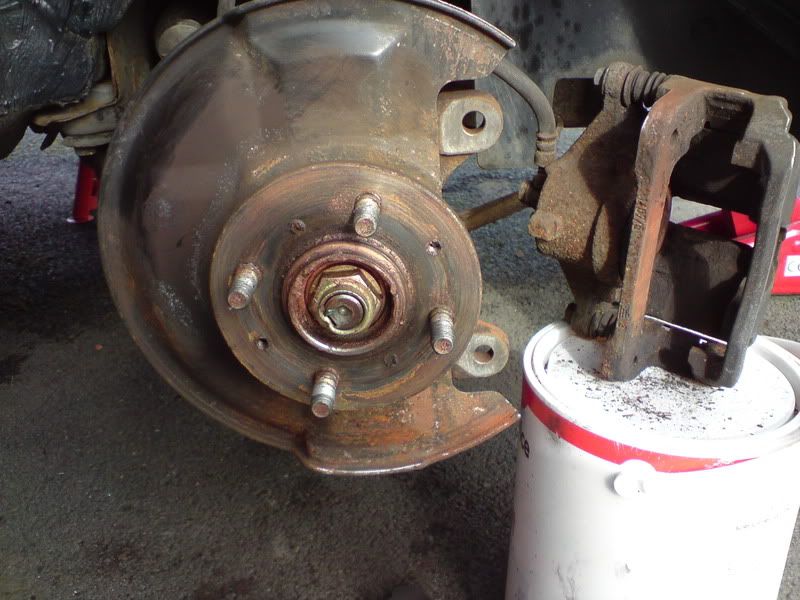 However i did sandblast the carriers.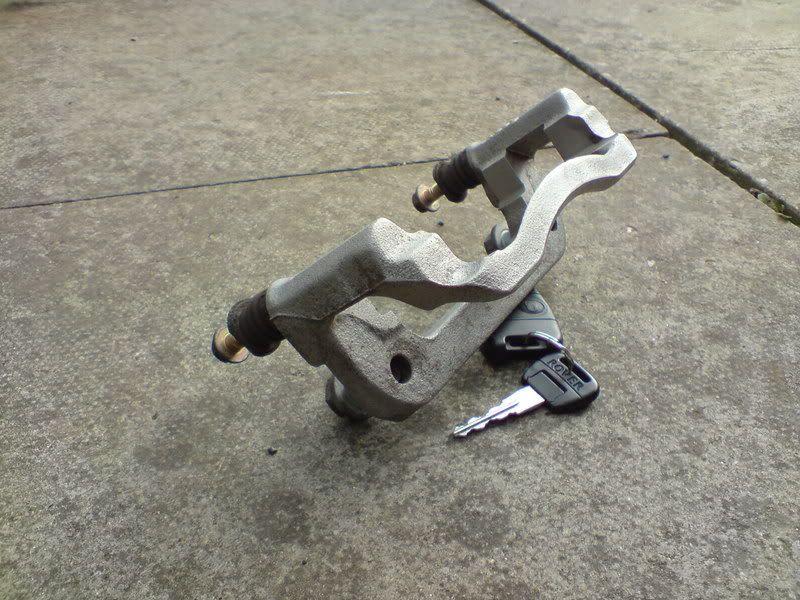 All calipers etc have been treated to a lick of hammerite and are re-assembled but my cam died so no pics to show yet.
Got some springs thro the post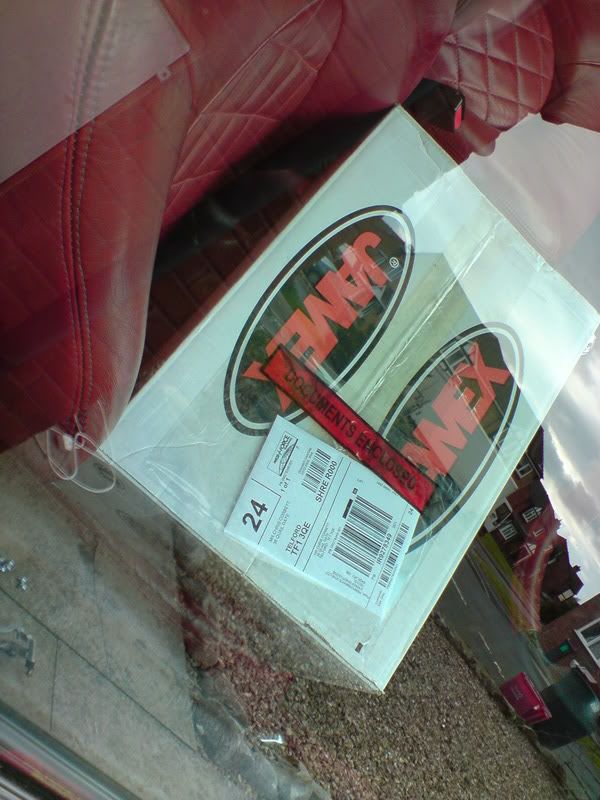 And i've been busy at work.
Brackets for front strut brace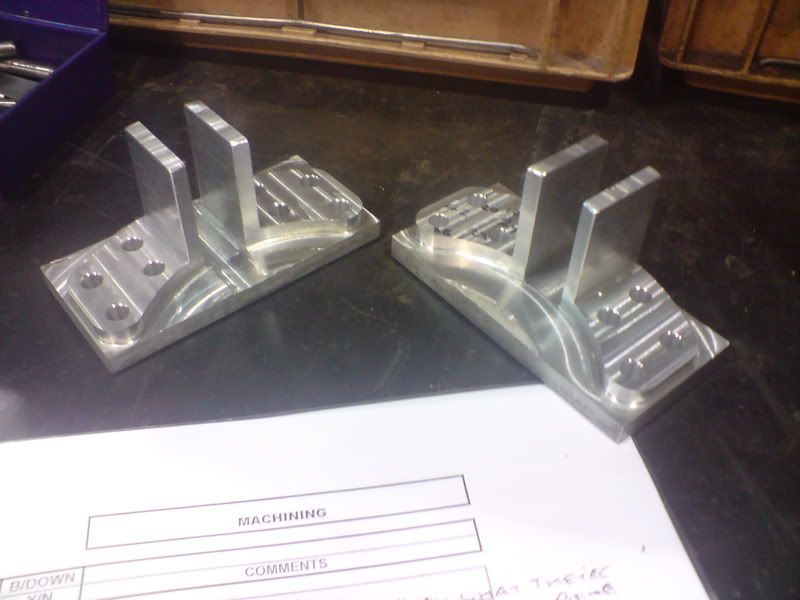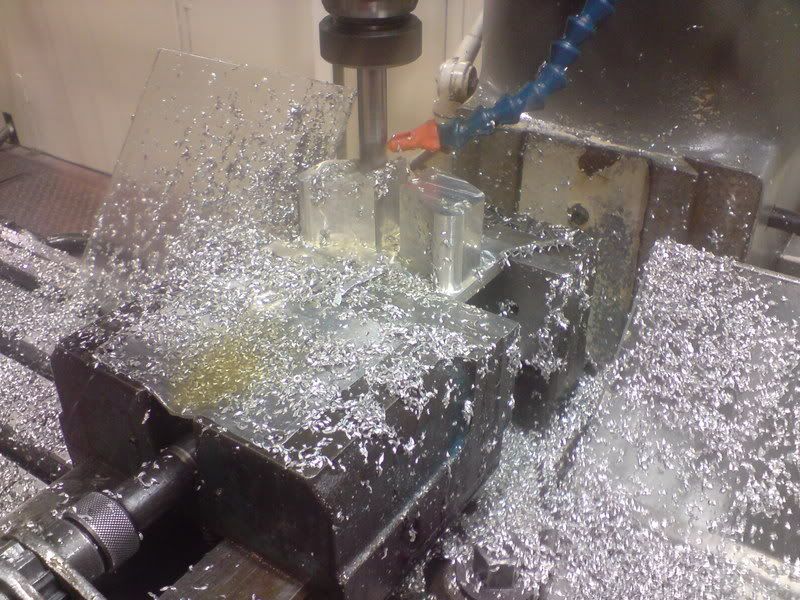 And completed my rear strut brace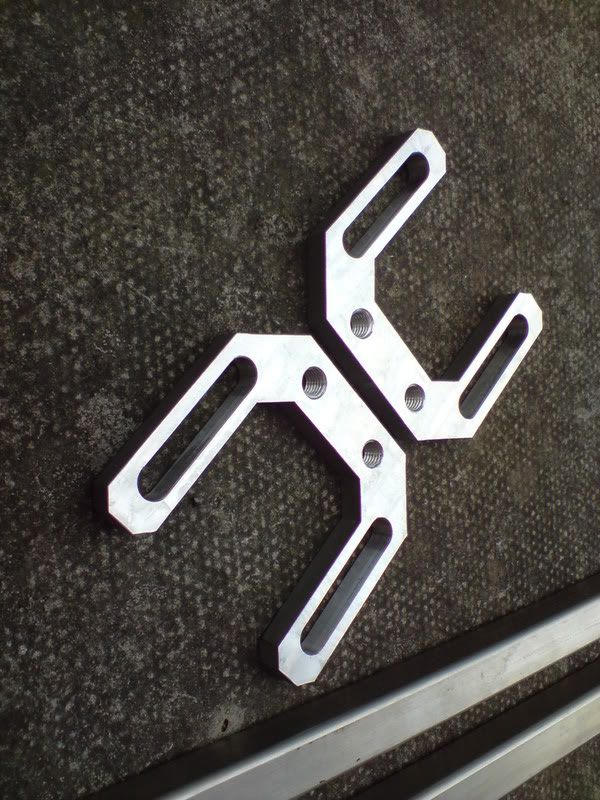 Test fit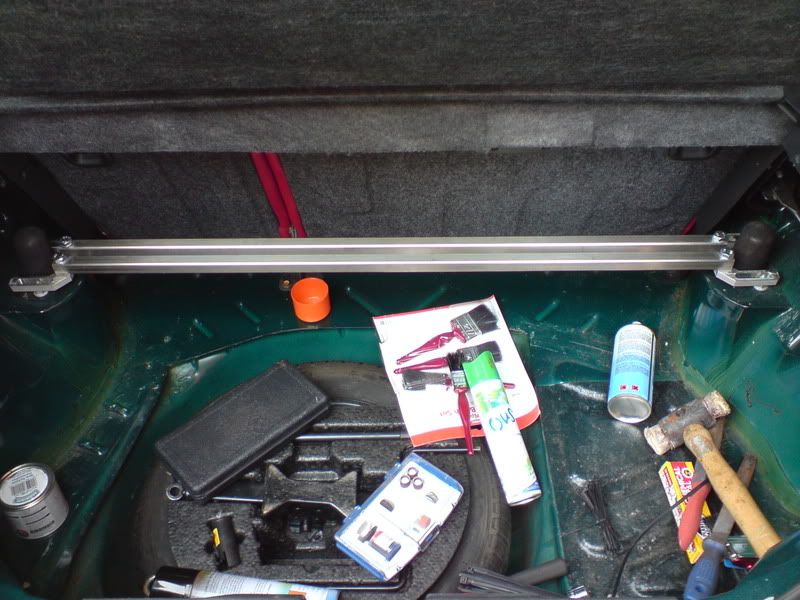 Few of the front strut brace i've been working on.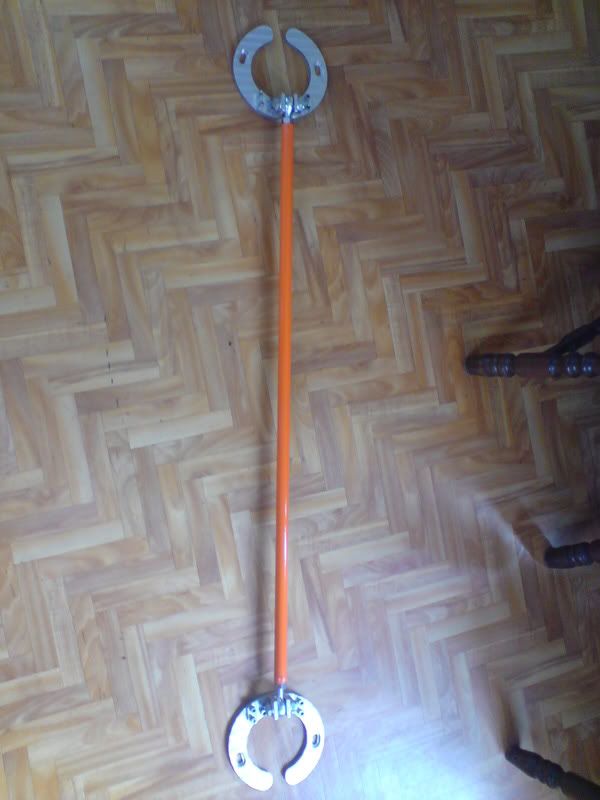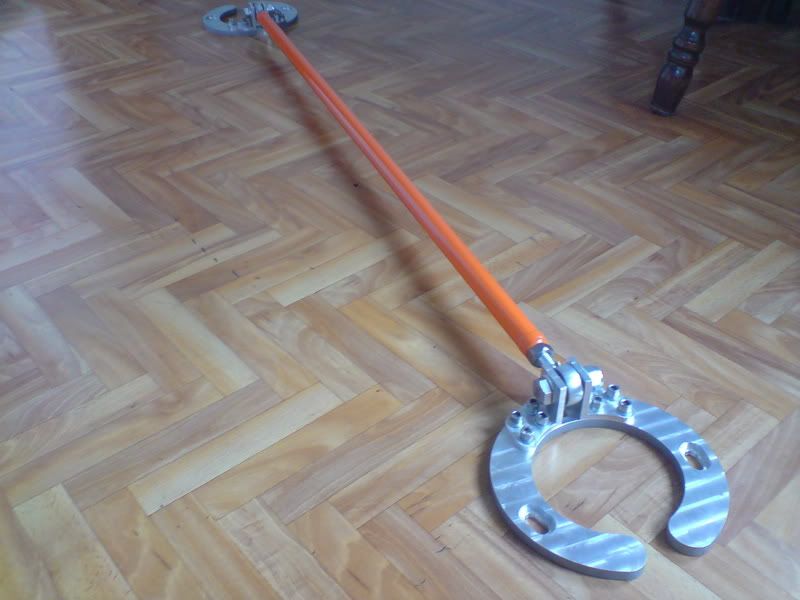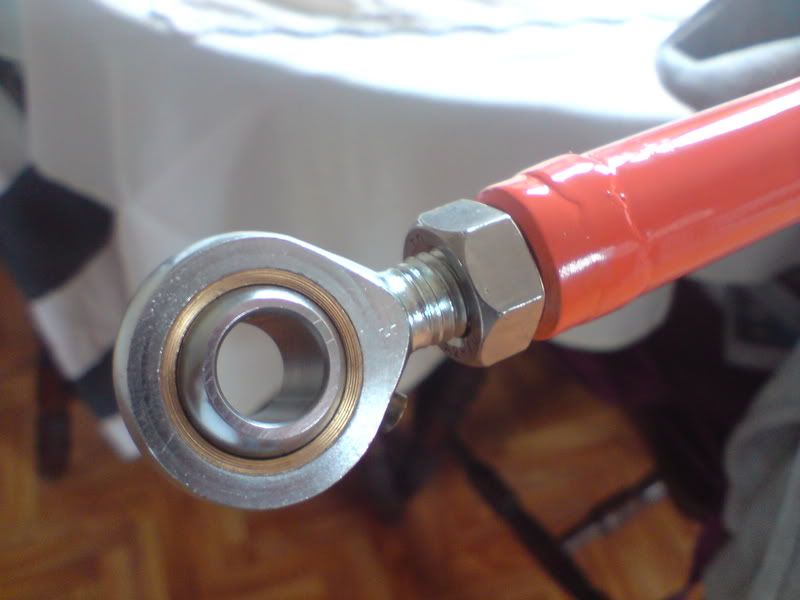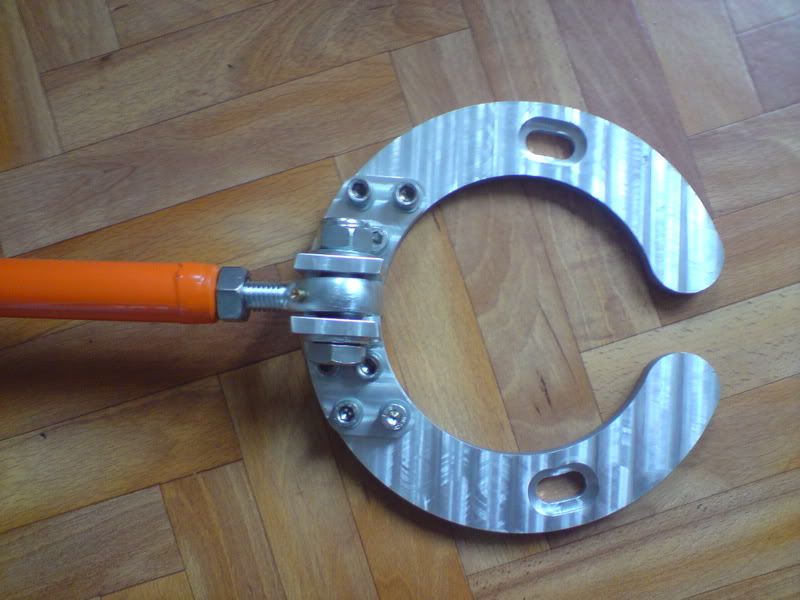 Another of the car i dont want to sell but will have to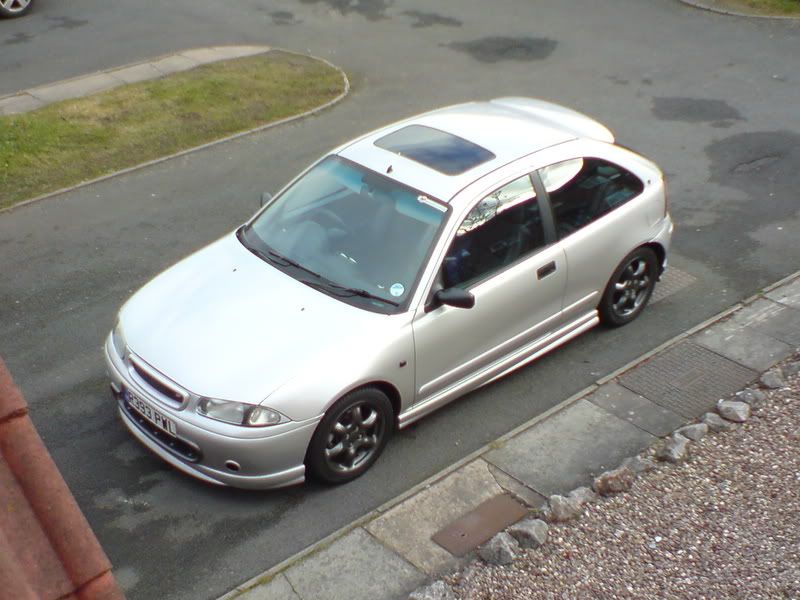 As ever, comments welcome. Positive or negative.