Some of you have seen this at the fast show but not the steering wheel!
Just before the fast show I got the bodyshop to smooth and spray my centre console and new arm rest. I have never been happy with the finish on the centre console and imo something that big needs to be done properly so got them to do both, as you can image the finish is perfect.
I also got stev160 to re-trim the arm rest lid in black leather/blue stitching for me.
I replaced the blue gear gaiter for a black leather/blue stitching one to match, just need to get a black xpower gear knob as I think the blue one looks stupid now.
I also got stev160 to re-trim my door cards in black leather/blue stitching. Amazing quality, I highly recommened his work!
My interior is coming along nicely, the only things left that I want to do are re-trim the seats, roof lining, pillars and rear door cards.
I wanted everything trimmed in blue at first but I then decided that might look a bit OTT, so went for the black leather/blue stitching on some bits, I think this along with the seats re-trimmed in blue leather will look really smart.
Also I finally found a blue monaco steering wheel, fitted it today, I love it!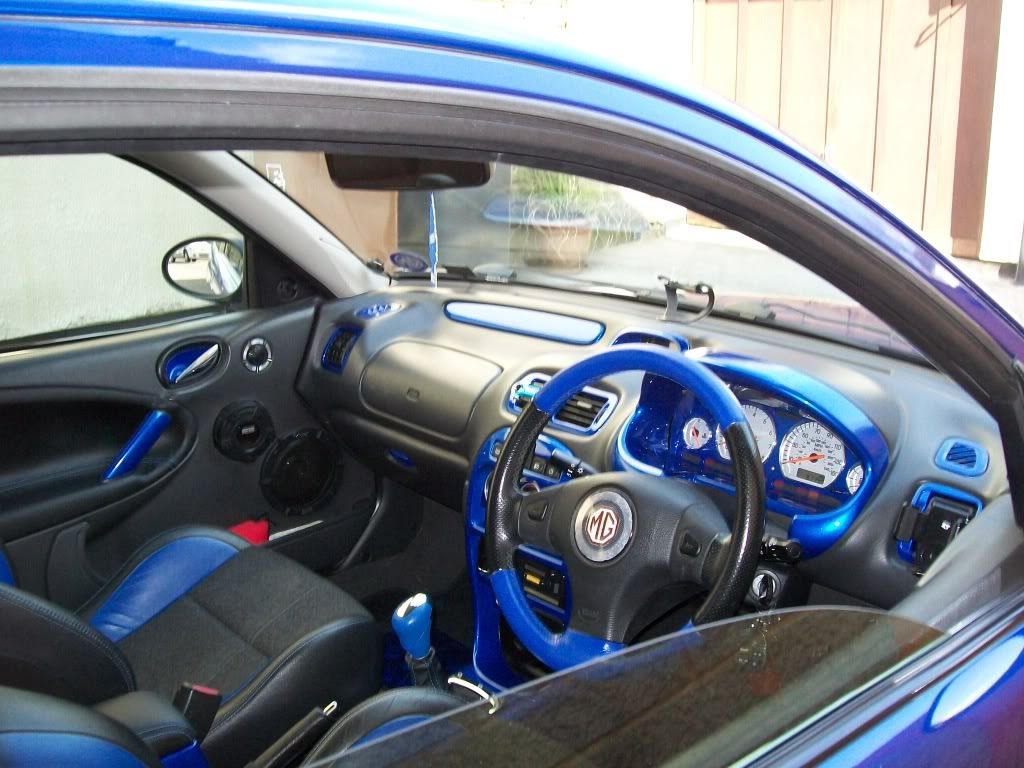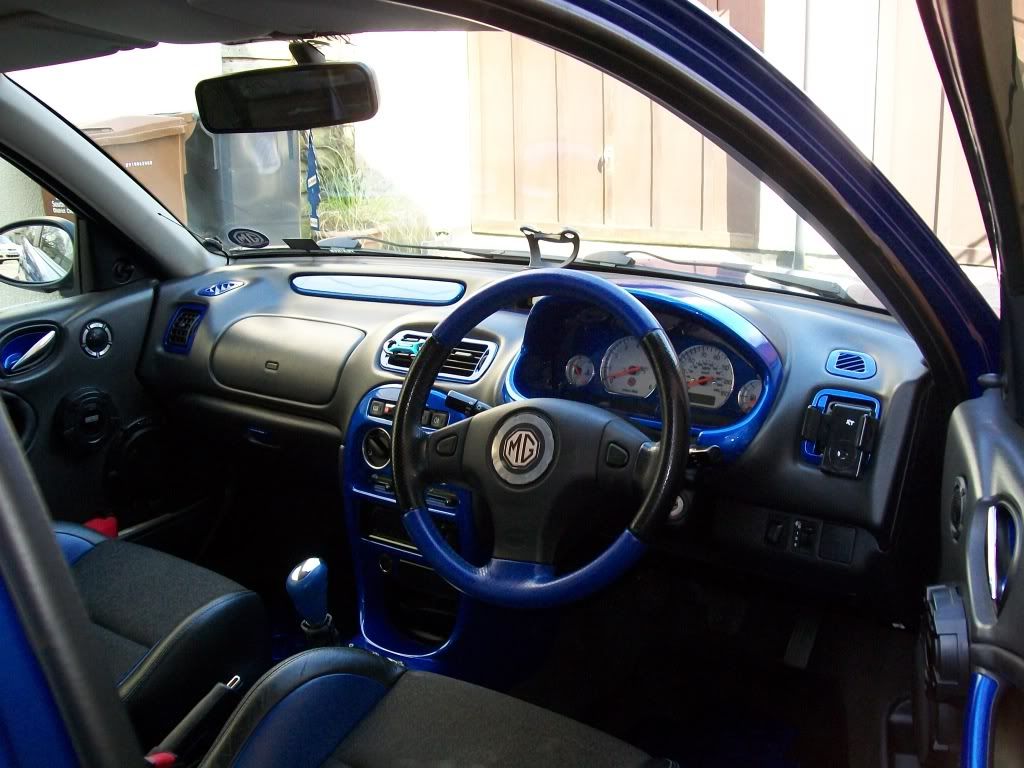 Door card inserts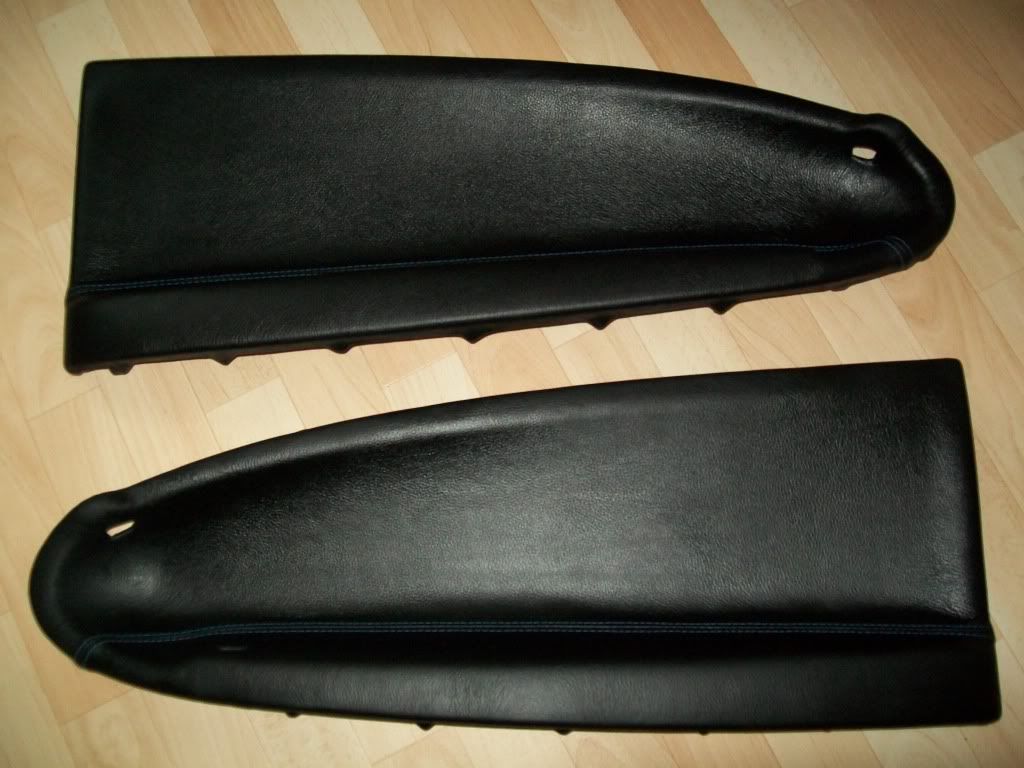 Fitted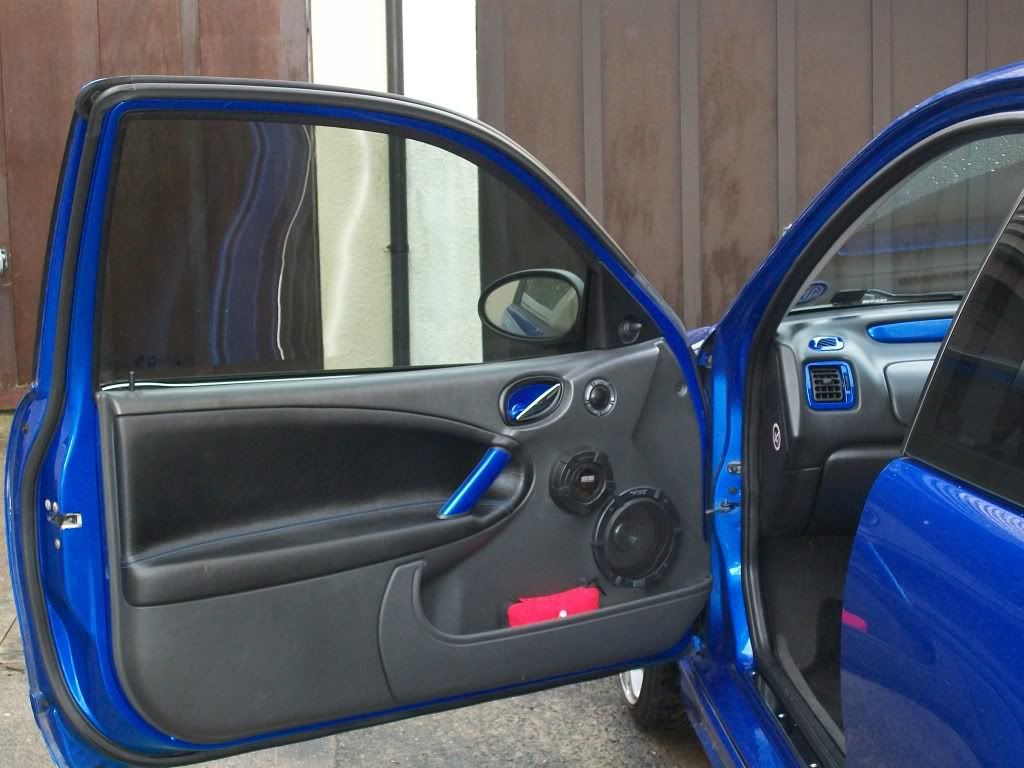 Door card inserts and arm rest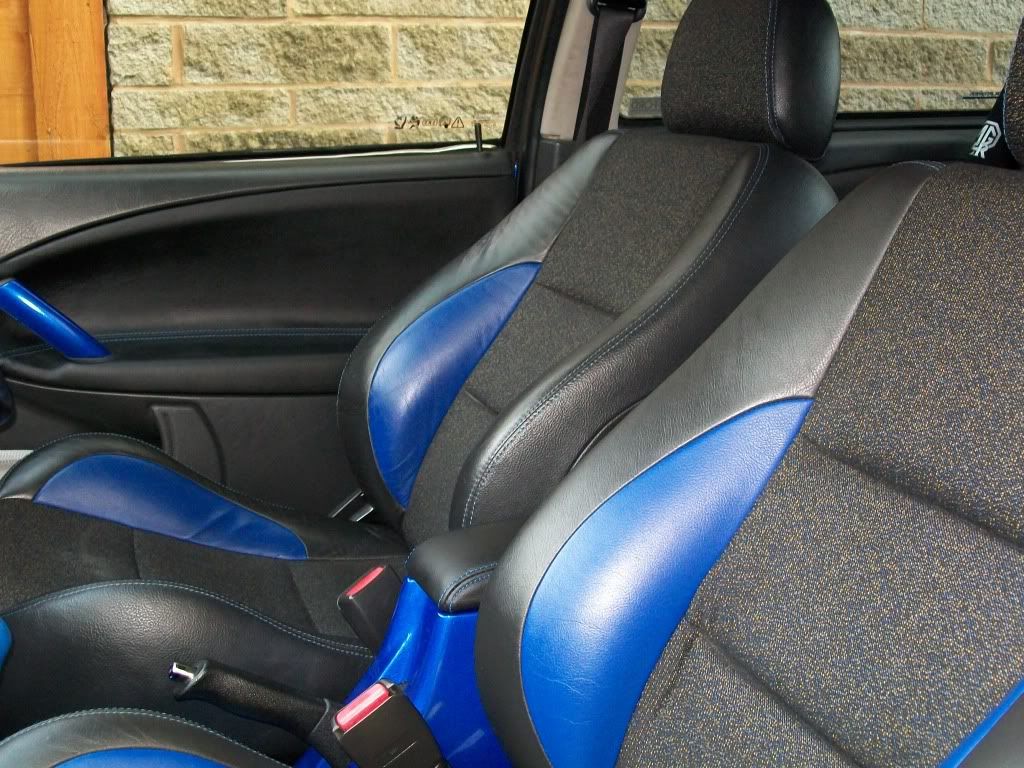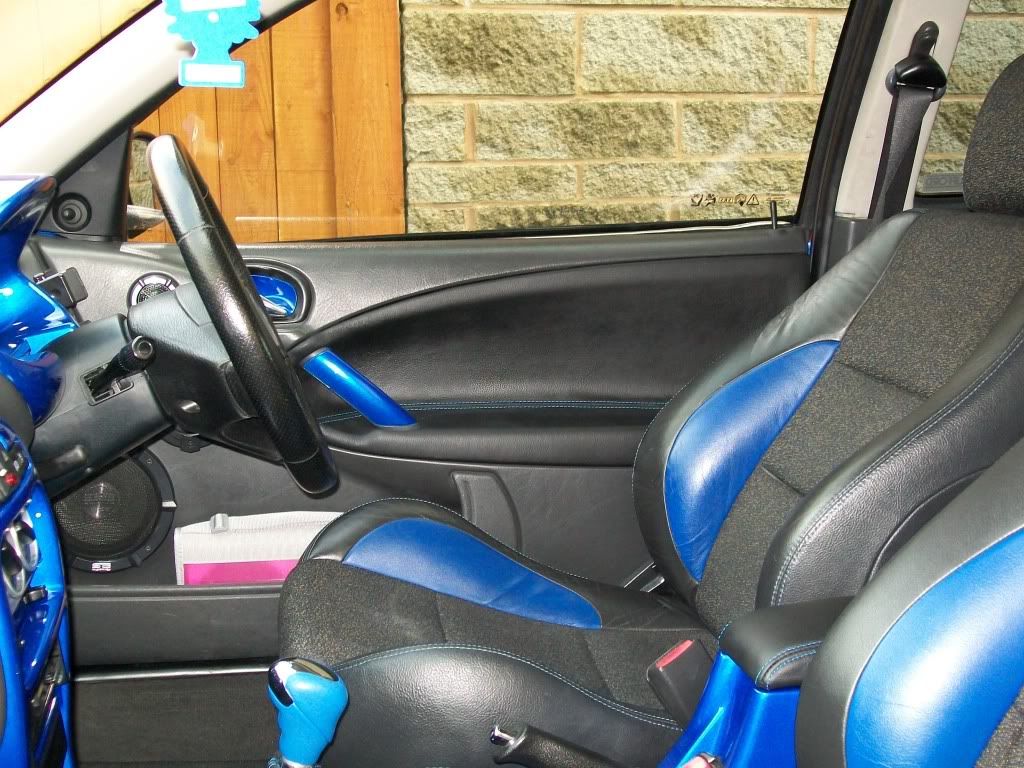 Centre console and arm rest fresh from the bodyshop with my new gear surround fitted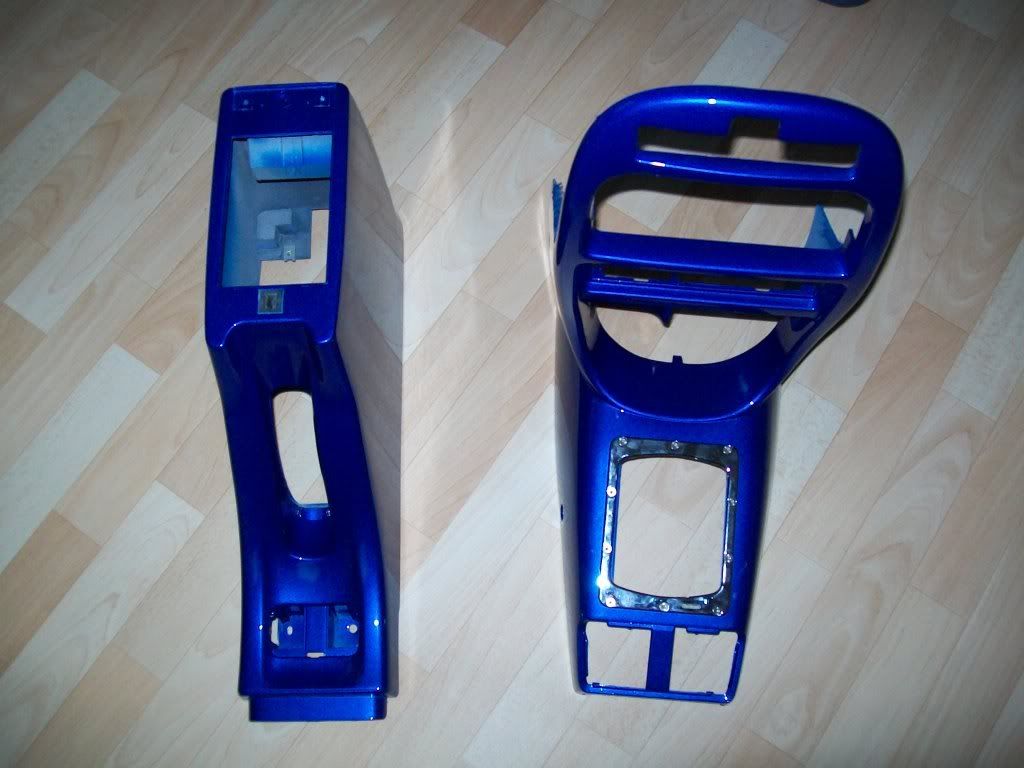 Both fitted with the lid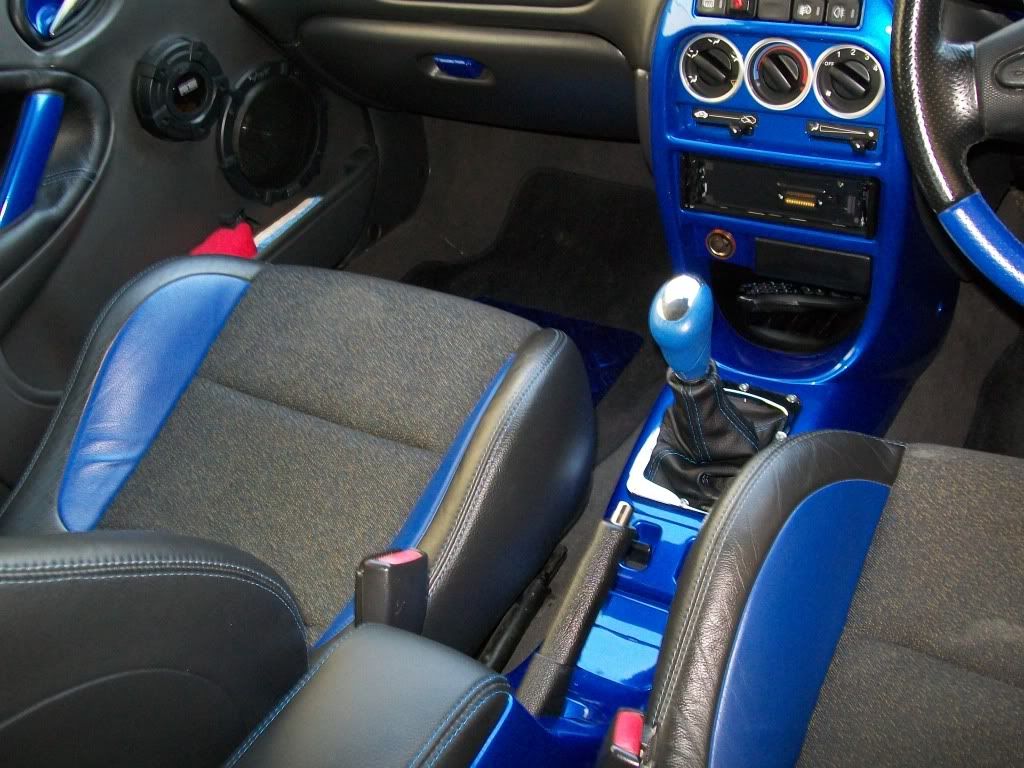 Arm rest with lid