Wanted to create this thread to show the progress of my commerce. I have opted from the normal ZR styling to go for a euro look.
Bought it July 2011 and it looked like this :
it is a 2004 55k miles 2 owners from new - bought from a friend of the family
First of all i thought of ZR bumpers etc but then changed my mind and went for euro.
I had a set of Schmidt TH lines from my mk1 golf laying about which i thought could be a good choice. Fronts are 7.5 x 15 4x100 et25 and rears 8.5 x 15 4x100 et25 running 194/45 tyres all round.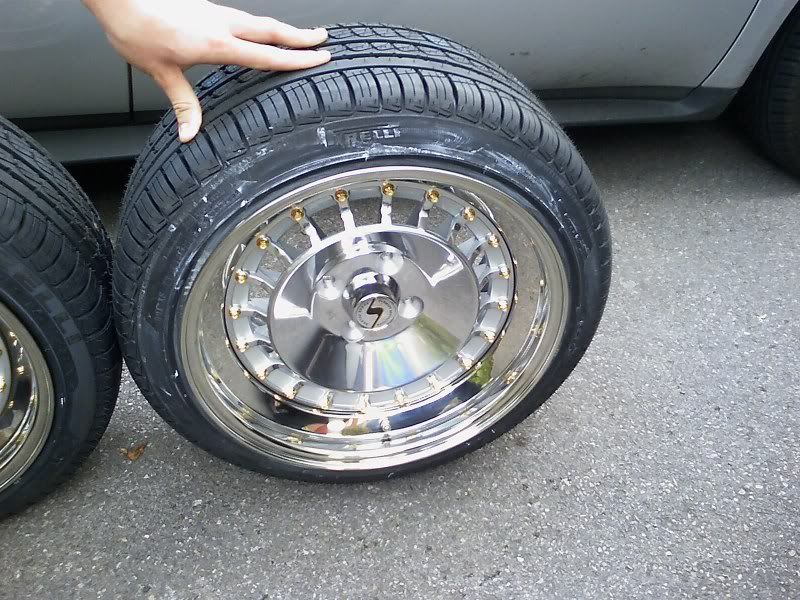 After removing the old wheels and trying to fit them i realised the wheel studs were too short. I had trouble finding longer ones but got help from my mates at R-Tec Autodesign and had them fitted in no time.
After the rims were sorted i got to work on
ebay
and sourced :
MG Grill
Mk2 Boot lid
De-cat pipe
Electric window motors
Boot popper
Car was then off to the bodyshop for colour coding and everything fitted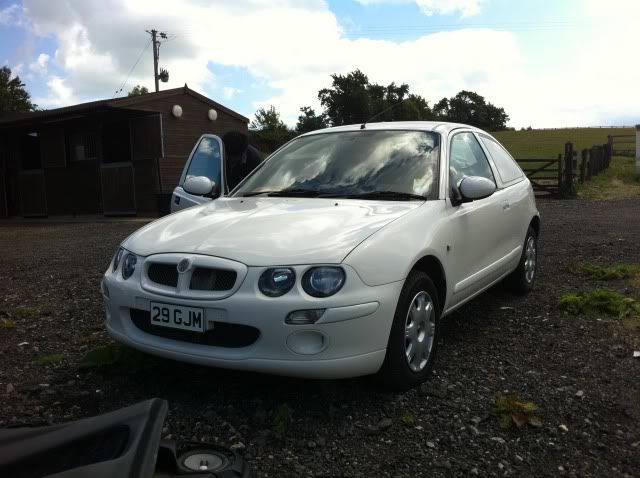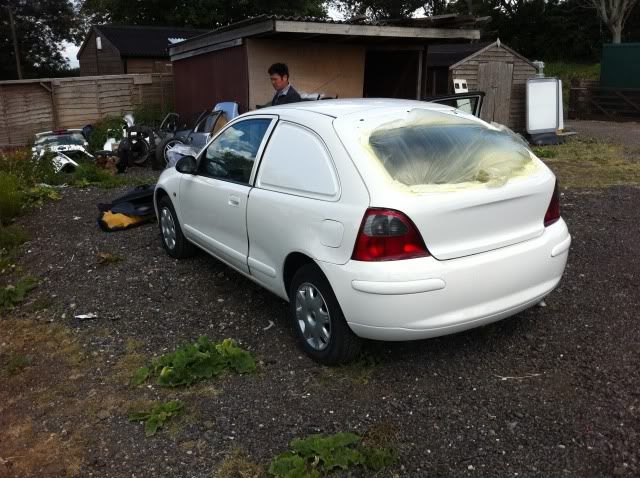 While the car was in the bodyshop i found a BRM interior going cheap on ebay so a trip to coventry to pick it up was sorted out and back to the bodyshop for fitting.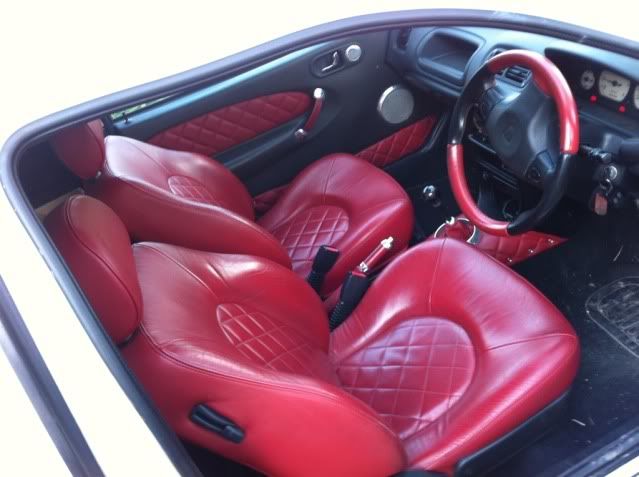 Then wheels and lowering kit was fitted along with small euro plates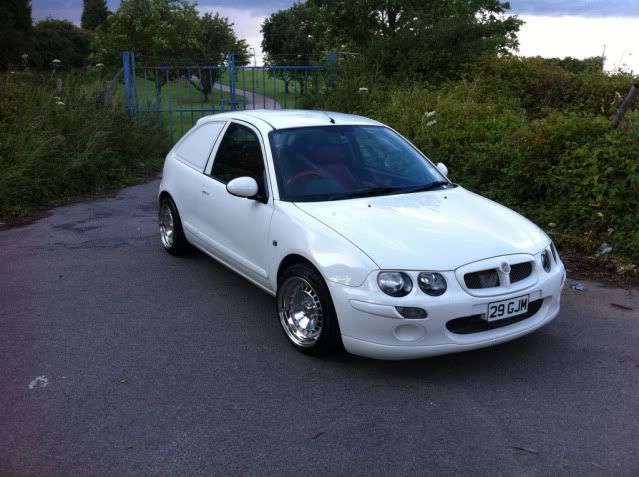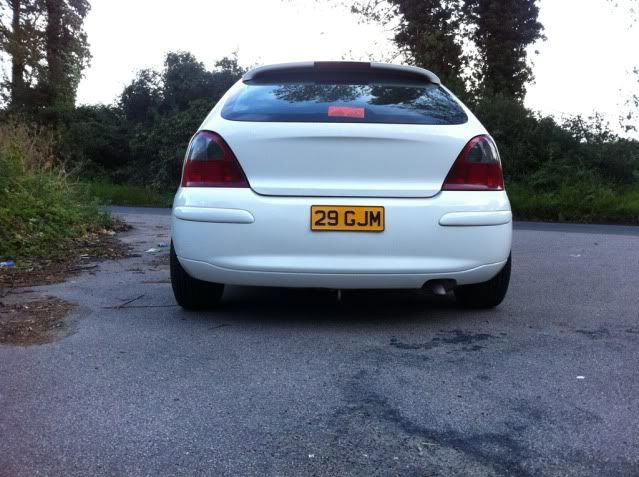 Once all was completed i fitted my stereo and had my company logos put on the van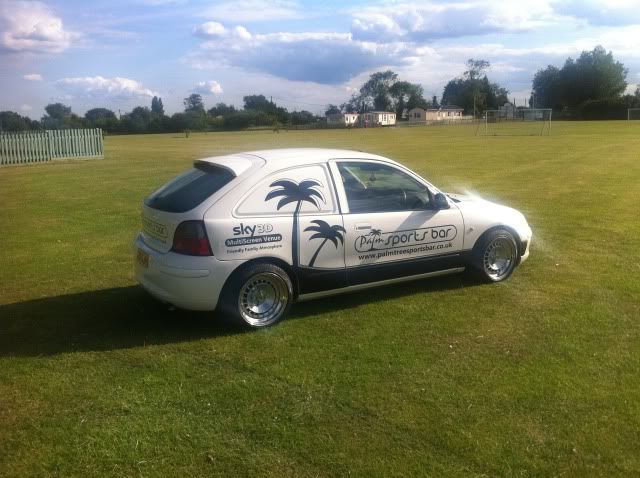 I left it just like this for a while until 4 weeks ago when i sent it in the bodyshop for :
Hybrid rear bumper - smoothed swage lines, golf plate recess, exhaust hole filled and smoothed with exhaust cut and hidden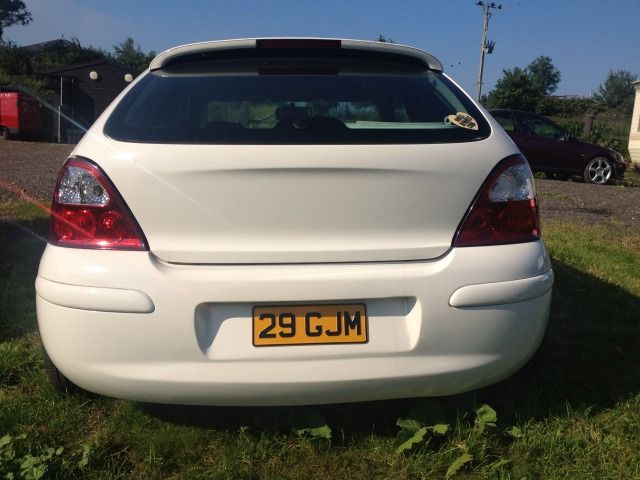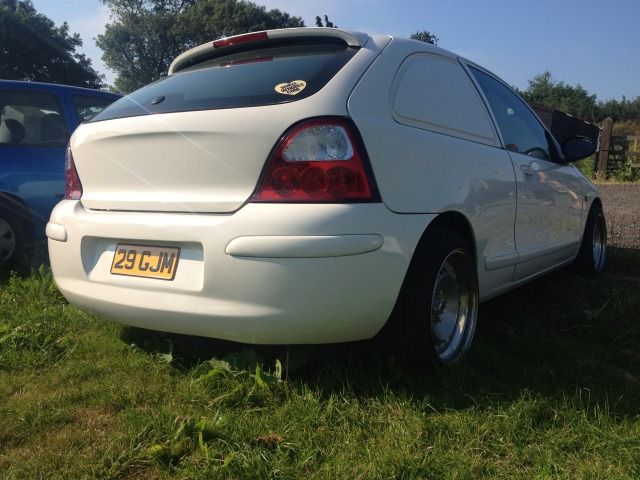 while it was there i saw this pic on the internet and fell in love with the colour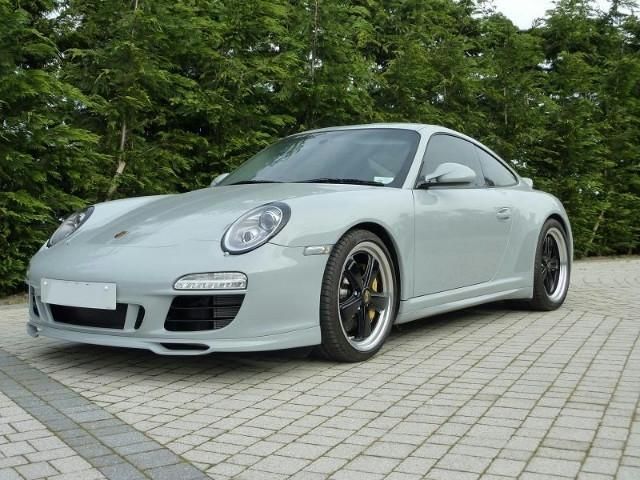 so phone call to my mate in the shop and a deal was done to paint it.
So as a facelift was being done the rims are being removed and new ones fitted along with some other bits and pieces
These rims :
9x16 et20 all round with 215/45 tyres

and this turned up the other day
Momo 280mm steering wheel and hub
and the photo was sent to me today of the car in paint
Whats the verdict ??
More to come