On saturday I took the ZR to its second trackday - an open pitlane event at Colerne Airfield, Wiltshire. I'm pleased to say that Jonno aka forestfighter accompanied me as did another of my friends with a TT. Its the first time I've used the car on track since stripping it and WOW what a difference. Still lots of things I want to do but its getting better all the time.
The circuit was loads of fun, not too straight but plenty fast enough and a god mix of tight bits too. I was dubious of doing an airfield event but other than a slightly bumpy surface it was great. The car ran perfectly all day, happily absorbing the abuse John and I dished out to it. Here are the pics, thanks for looking.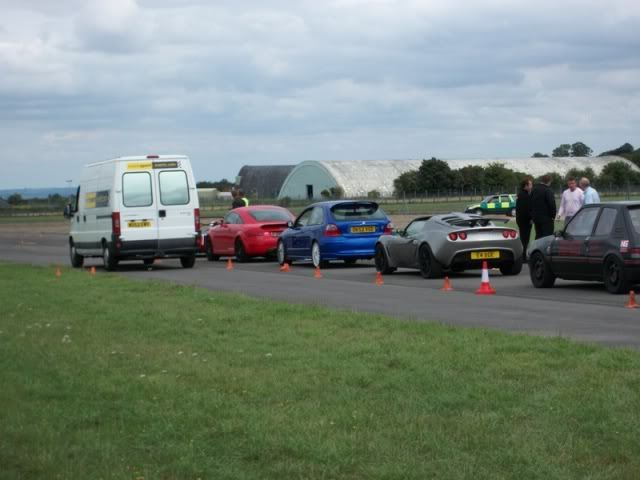 My dad all smiles before going out...
...he wasn't quite so perky afterwards!
This is what its all about
Hopefully there's some video footage to come, there were a few guys filming who followed us round. Other clips of the circuit can be found on youtube, there's some god footage from a white 205!