The weather was kind on Sunday and so there was a good turn out of MGs from all ages. There was even an MG SV that a chap drove all the way from Lithuania in just for the show. I managed to get a couple of blasts up 'Test Hill' and the run back from this took in part of the old banked race circuit which is not normally open to the public so quite a piece of nostalgia and rarity.
View from the start of 'Test Hill' looking back at the BRDC club house and some of the vintage MGs parked in front. The nose of the aircraft on the right is a Hawker Hunter.
This old MG (I have no idea what the model is) drove past and parked up a few yards away. We think we have problems getting spares!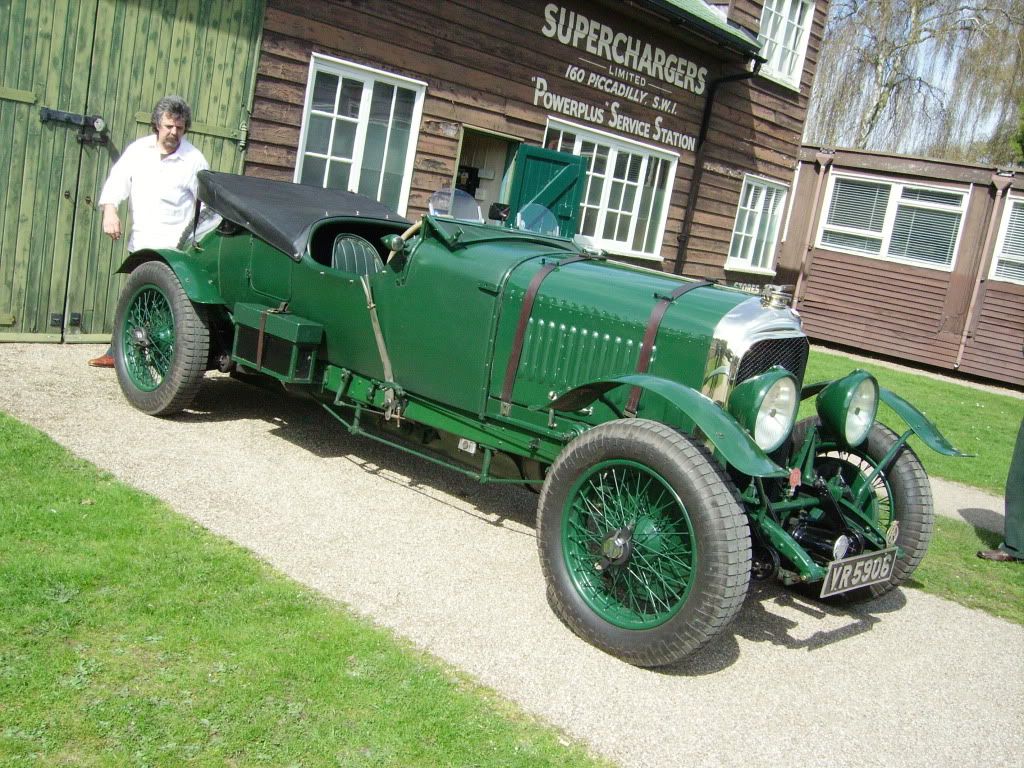 ZR/ZS/ZT register stand showing our nice new gazebo. The model of concord behind us is the one that used to grace the approach to Heathrow. Brooklands has a real Concord that for the sum of £4 you can be taken on the 'Concord Experience'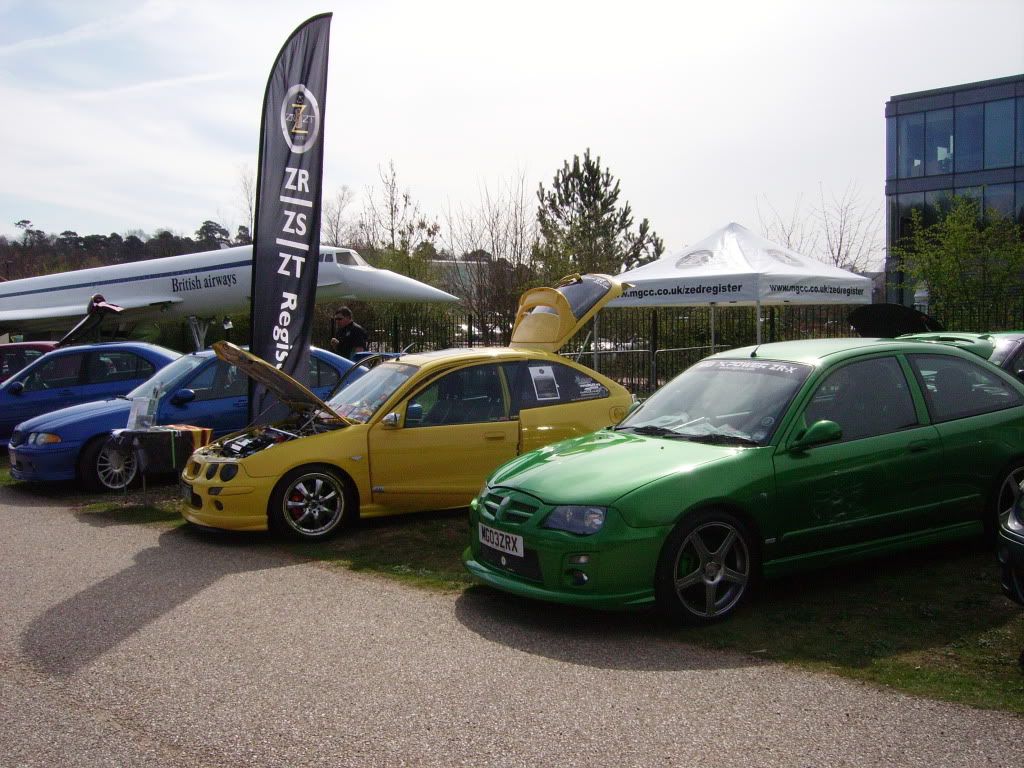 Bruce's MG ZR X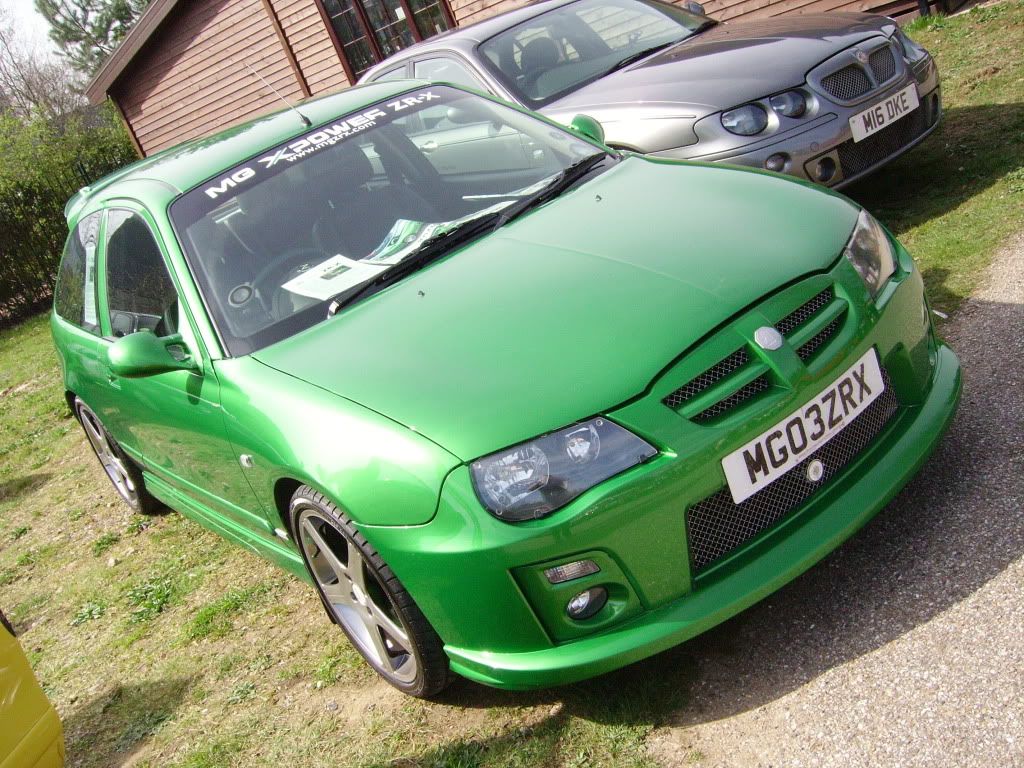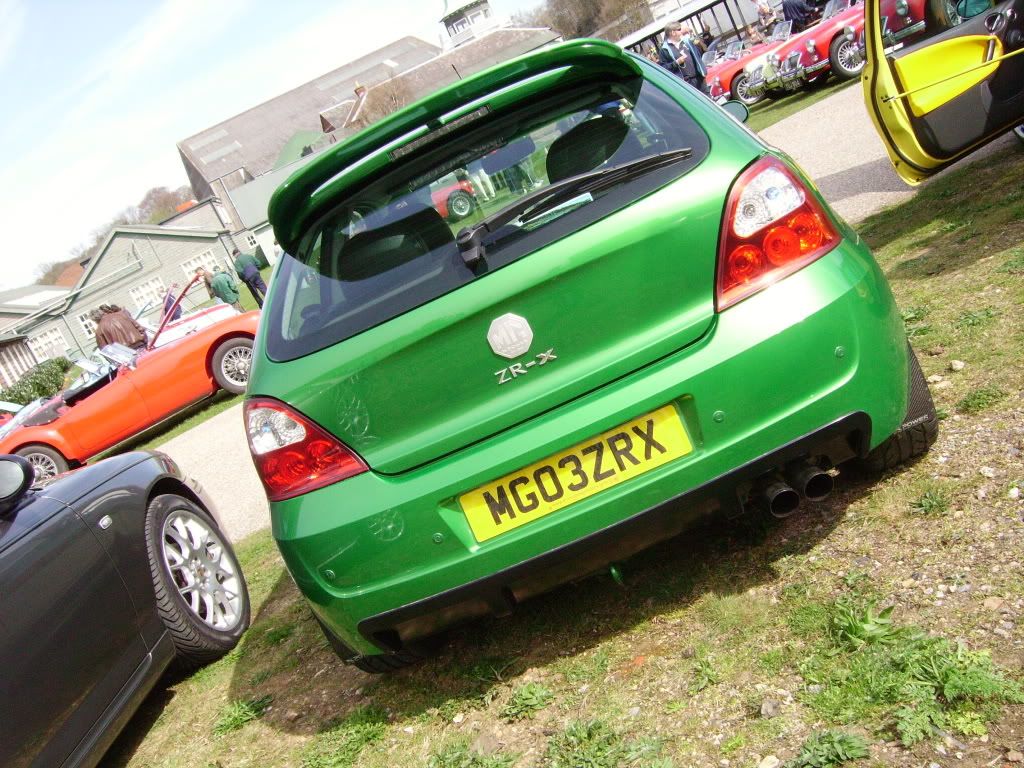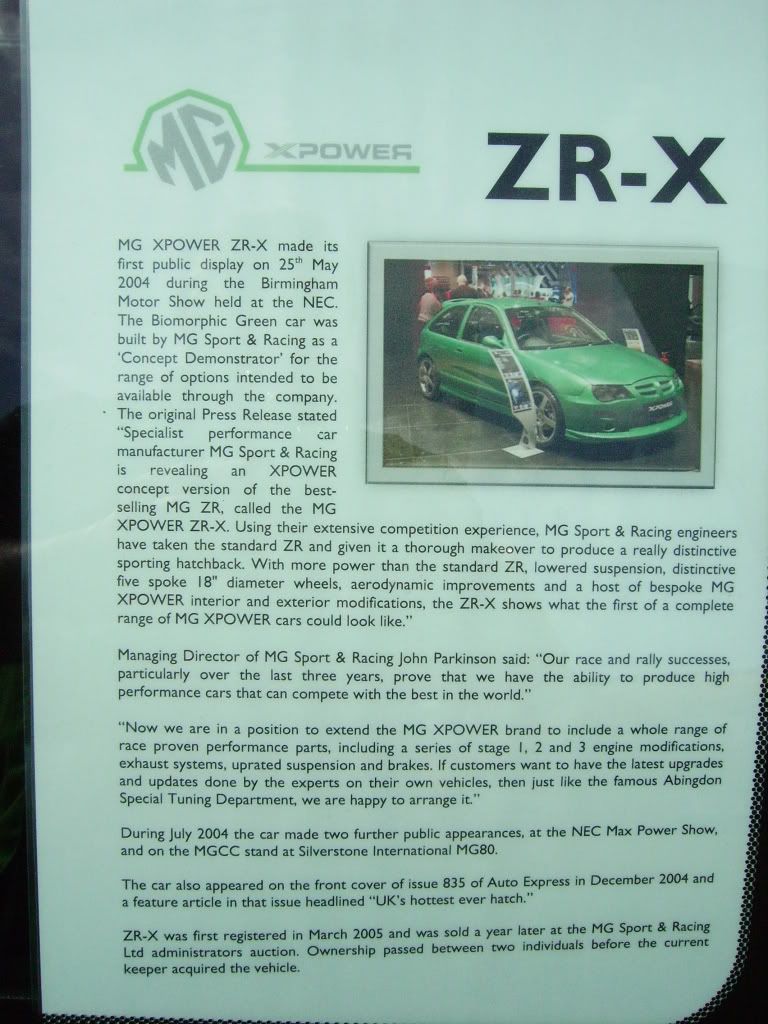 MG Sports and Racing rally car
MG cavalcade touring past Mercedes World that I was fortunate enough to be asked to take part in.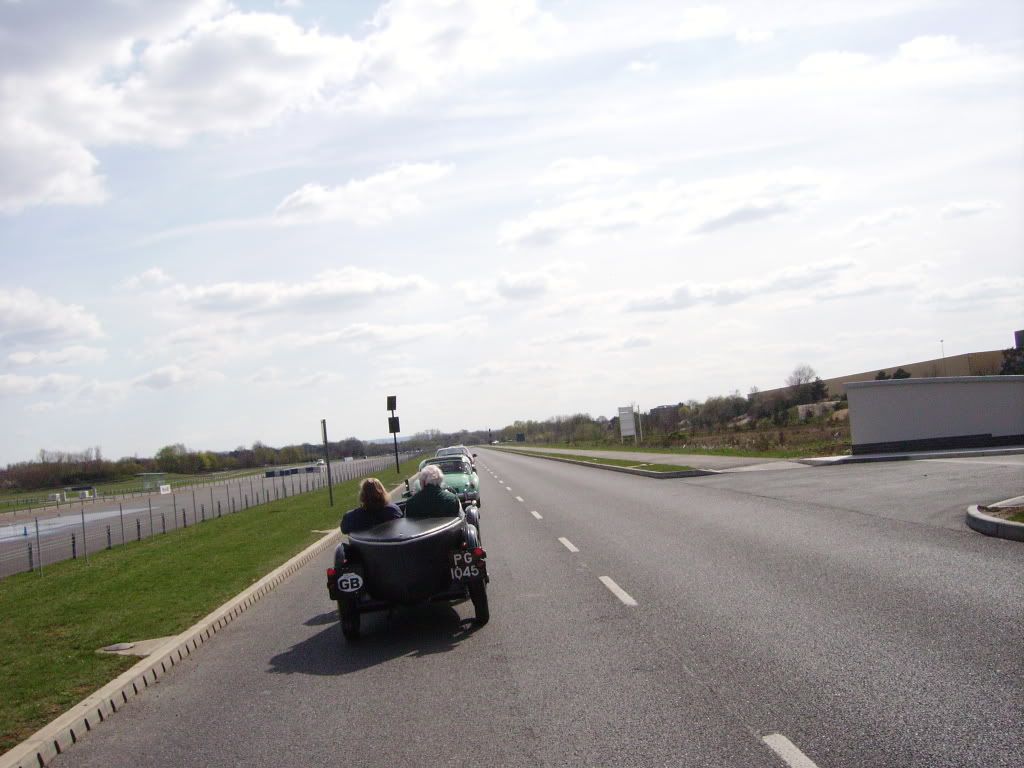 A very modified MG Miget complete with flip paint