Hi folks, hows things? Not posted pics of my Audi for a while so I thought I would do a quick shoot and show you all how it is getting on!
So I have had it for about 1 1/2 years now (quite long for me lol) and it is a 2008 Audi A4 B8 2.0 TDI model.
My mods to date are:
- Windows tinted
- Genuine Audi RS4 chrome wingmirrors
- Stage 1 remap (185bhp)
- Calipers painted
- LED numberplate lights
- Audi numberplate surrounds
- Audi s-line rear bumper and insert
- Audi s-line chrome exhaust tips
- Audi shark fin aerial
- Rear lip spoiler (colour coded)
- Front bumper insert painted black
- FK 40mm lowering springs
- 19" ADT Boston alloys
- Wind deflectors
I think that is all! We are over in Ireland just now and I took the opportunity today to give the car a clean and take some quick snaps.
Only got it lowered this week and what a massive difference that has made to the appearence of the car!
Here was the ride height before (pics taken on my iPhone) lol: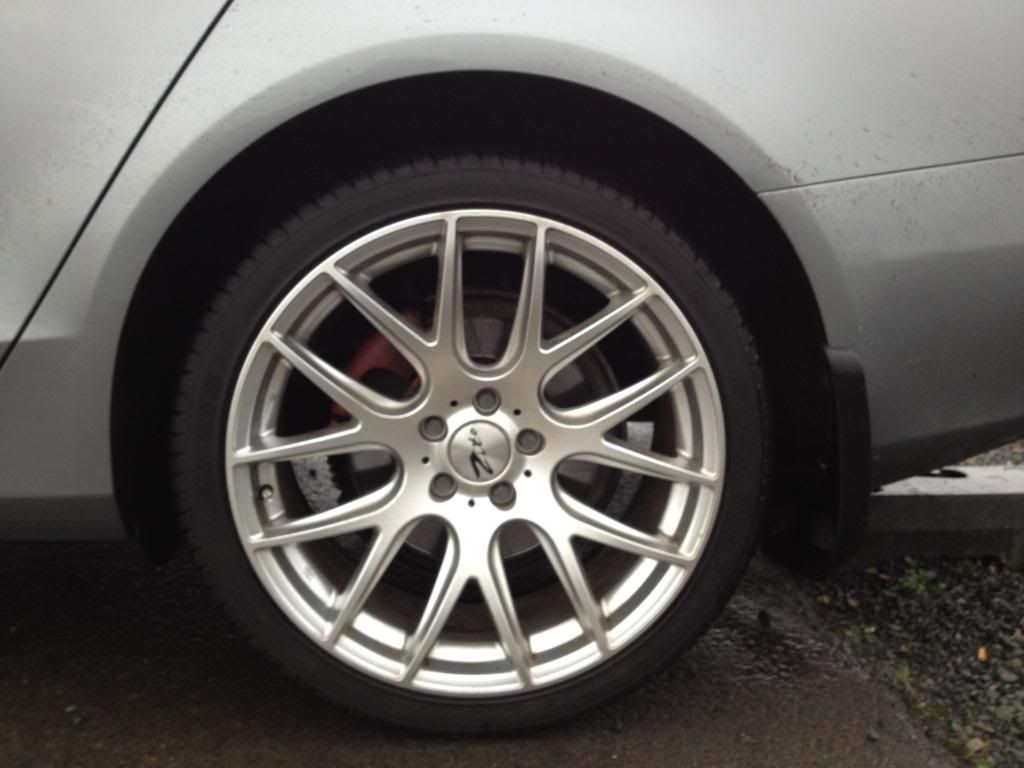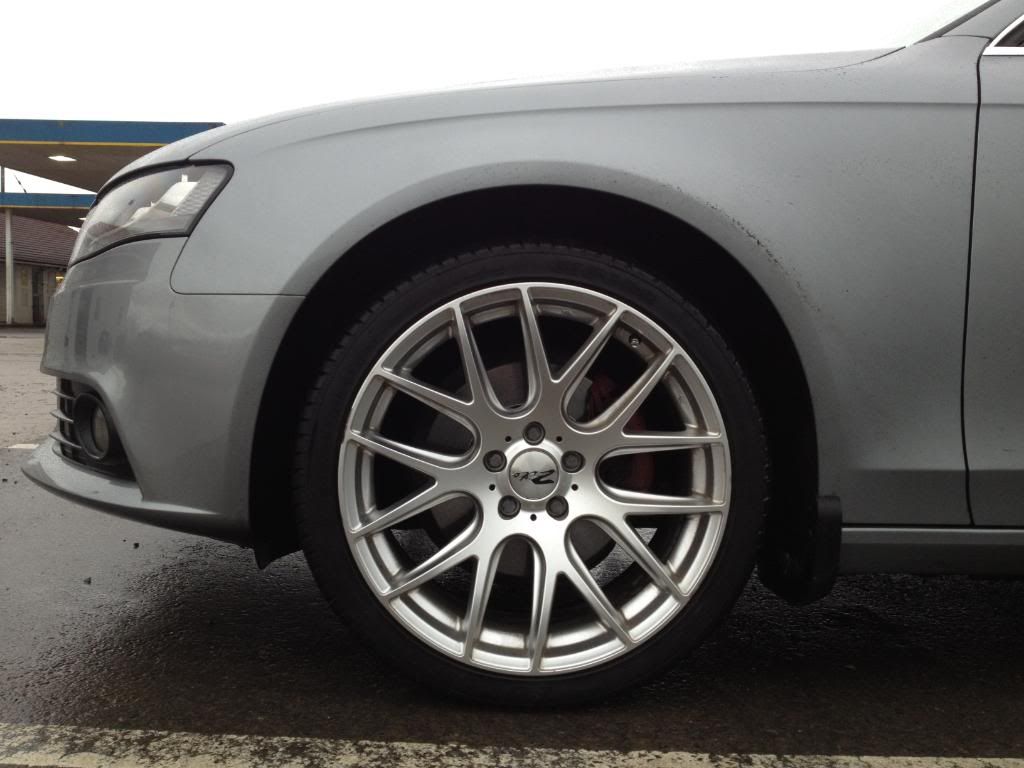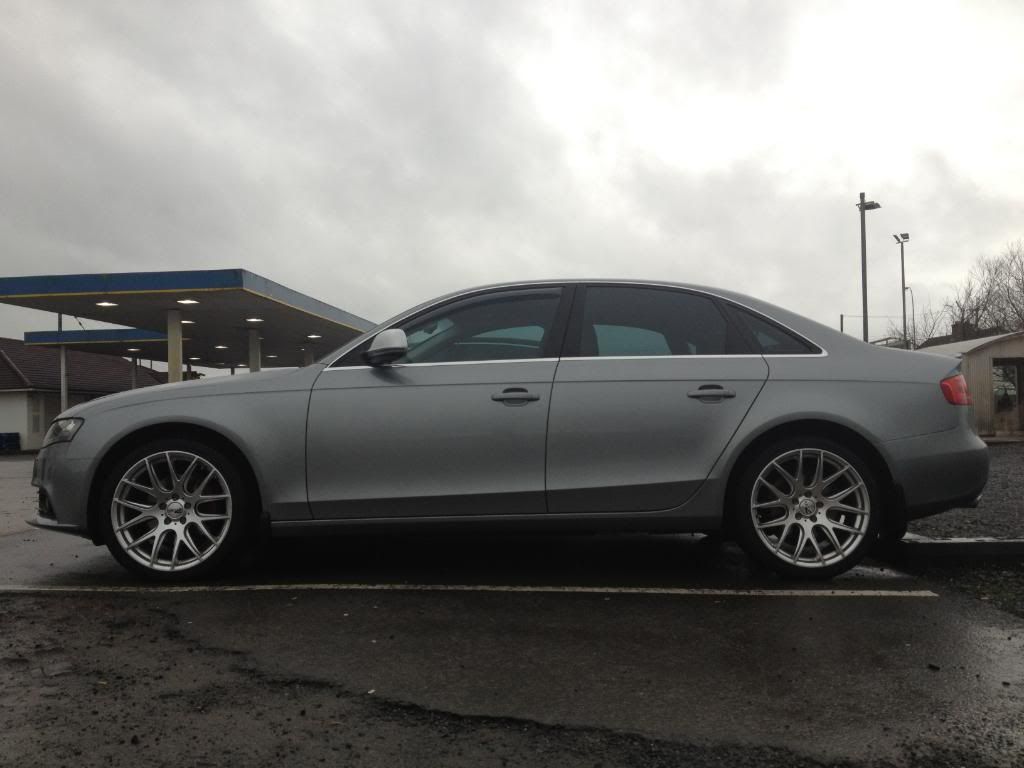 Here is how the car looks now...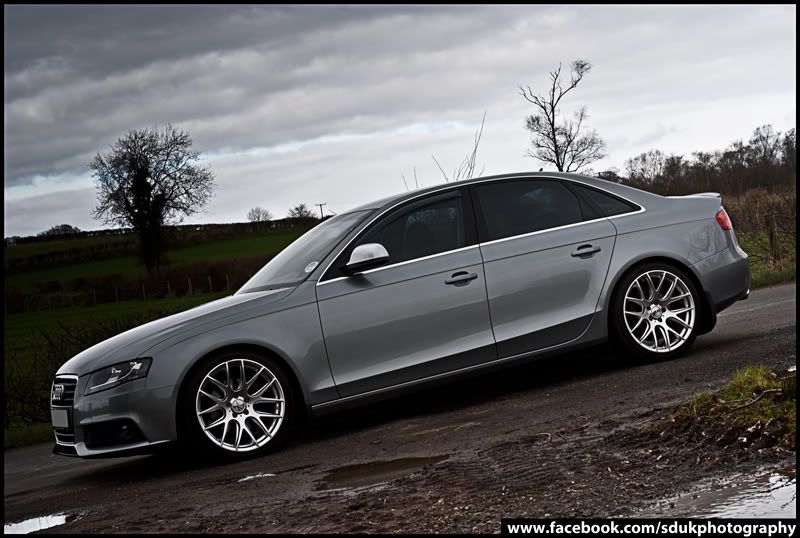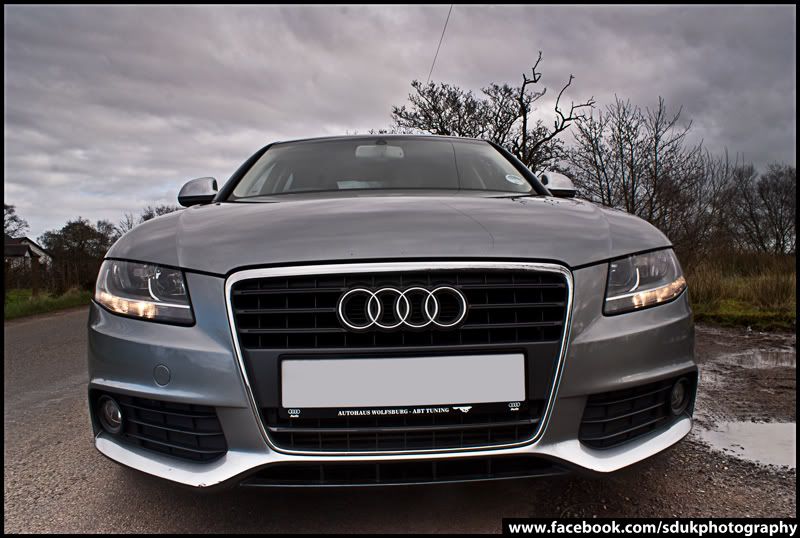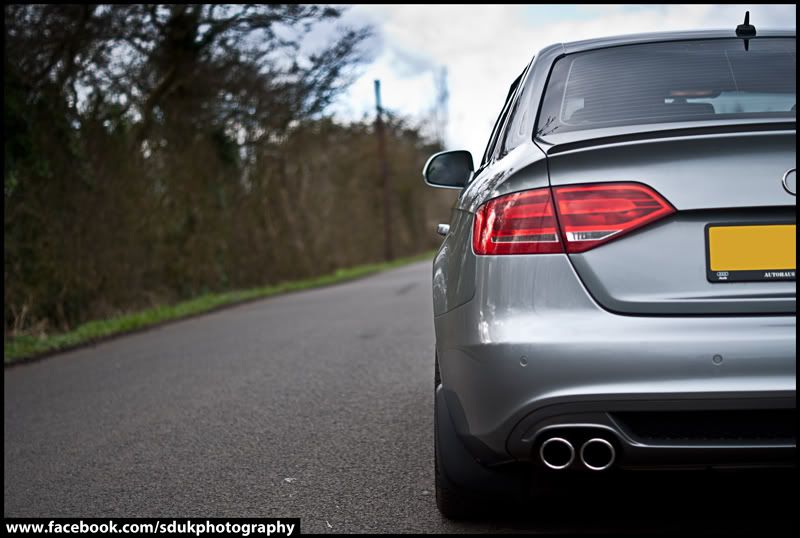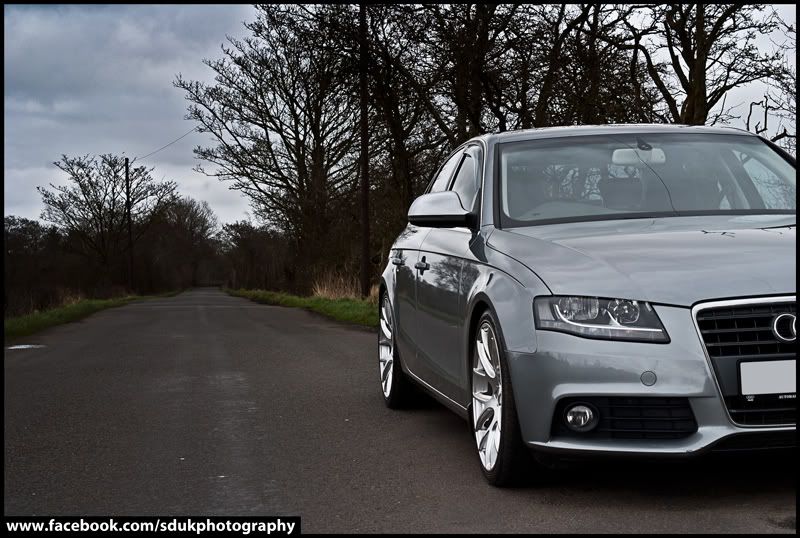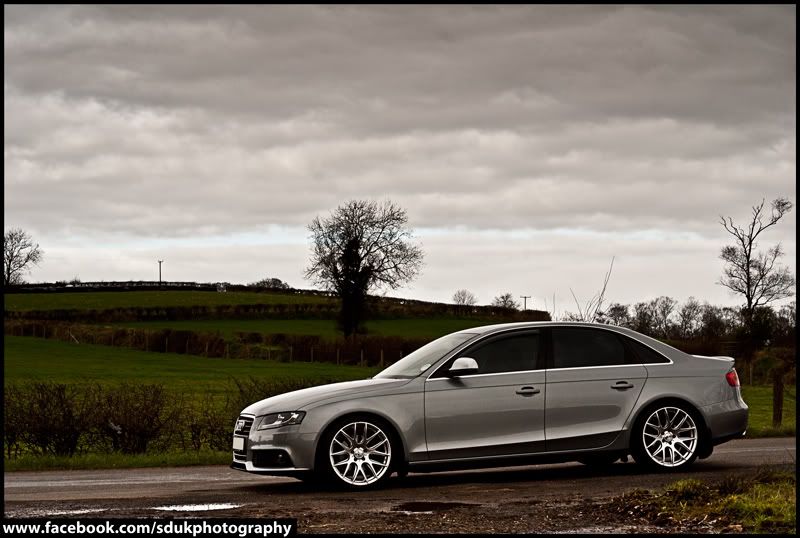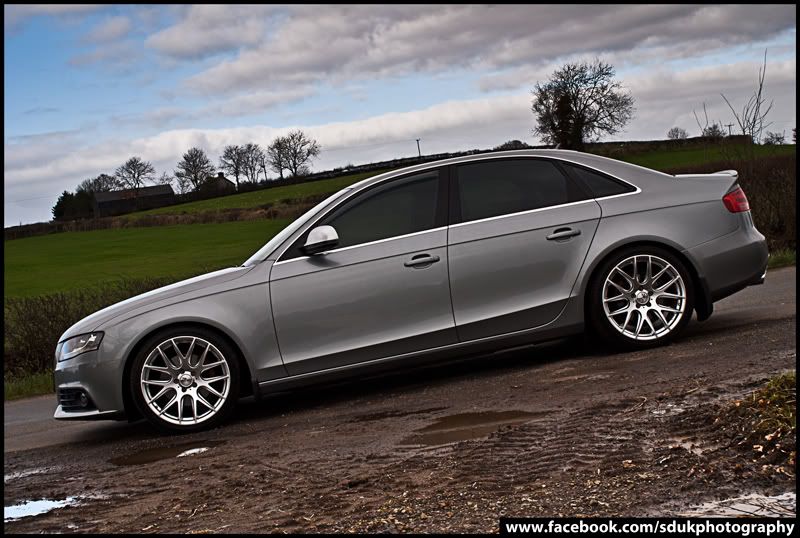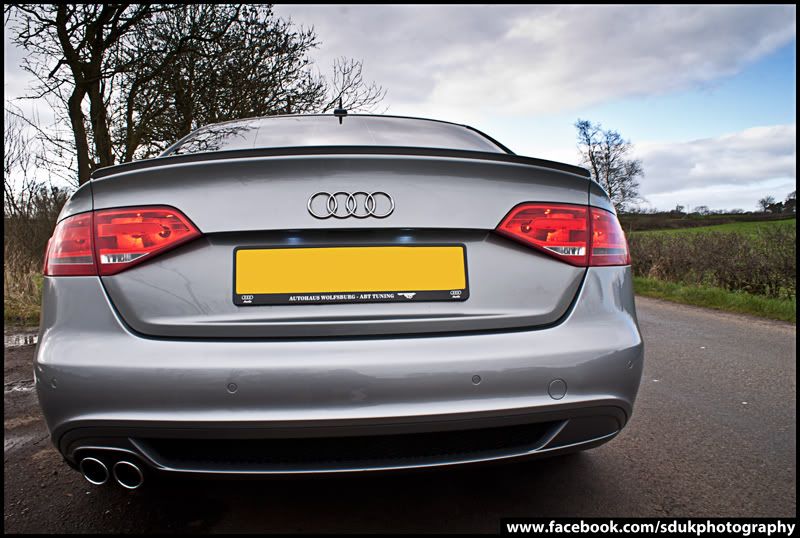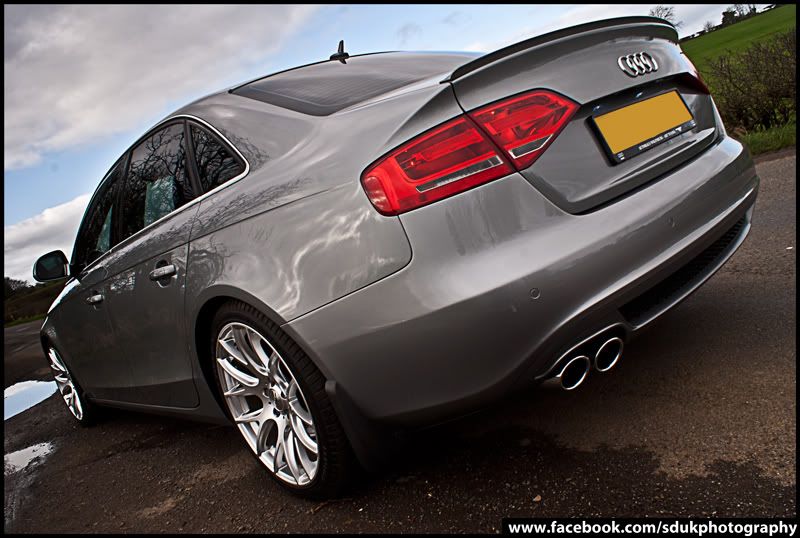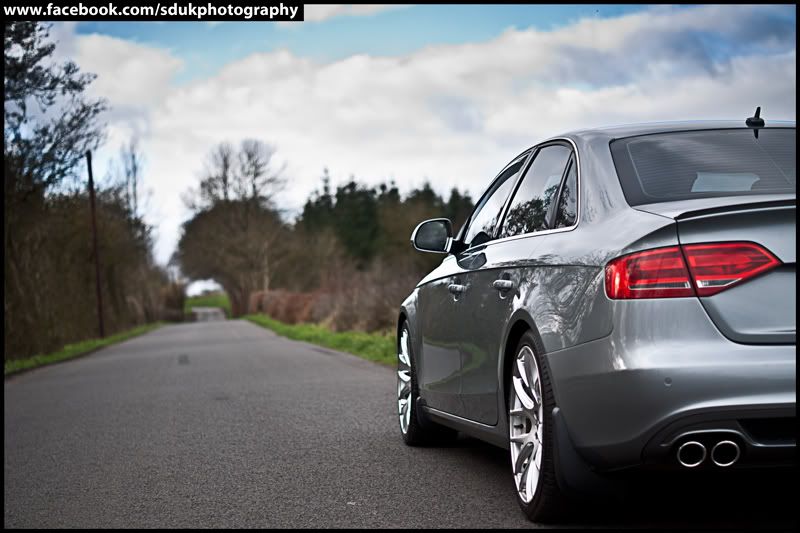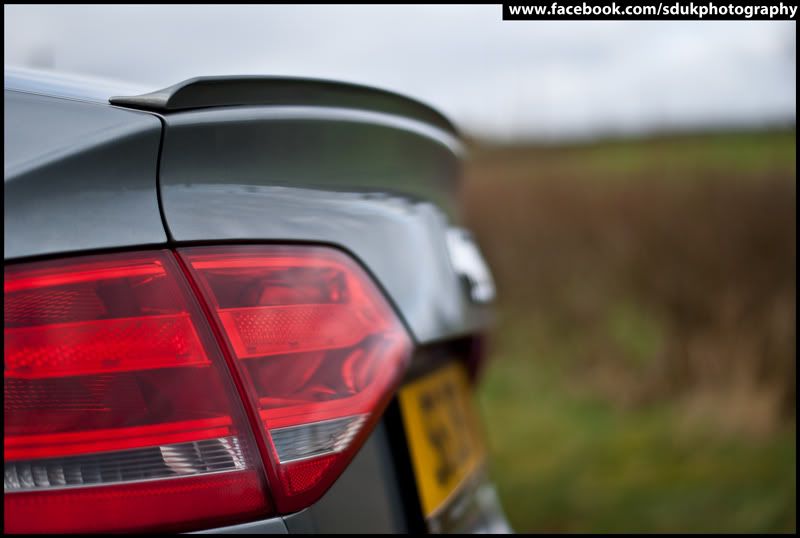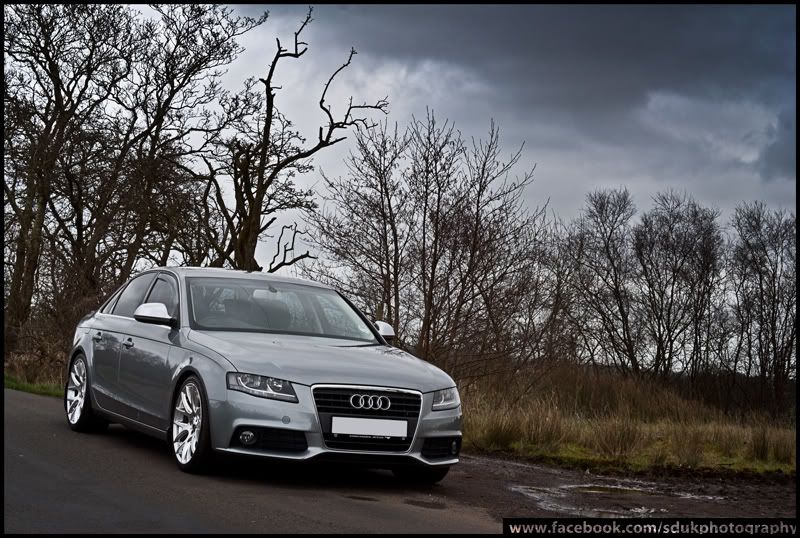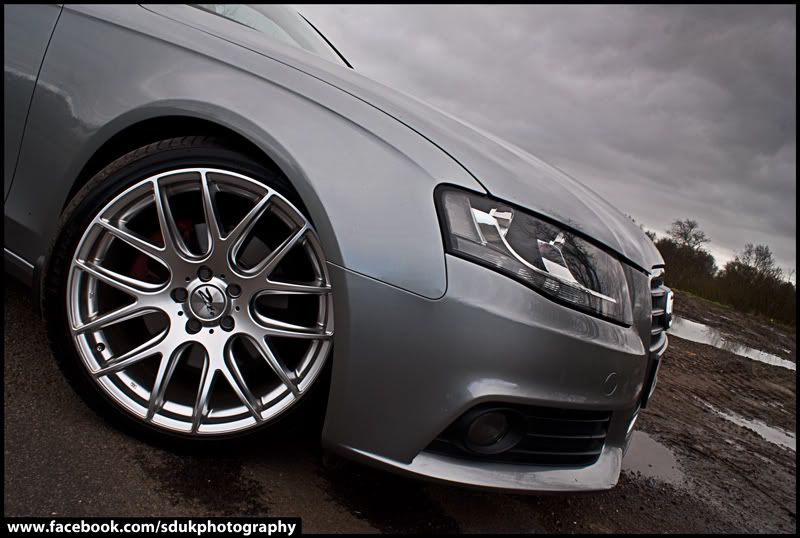 Really happy with the way the car is looking now, still OE but slightly better
Next mod is s-line front bumper and then s-line side skirts
Hope you like it
Sammy