with one show out the way it was time to start focusing on the engine bay and adding a few cheeky wee stickers to make the car more individual.
so painted more engine bay plastics and added some blue apiro hose covers to add a little colour, gave the bay its first detail too.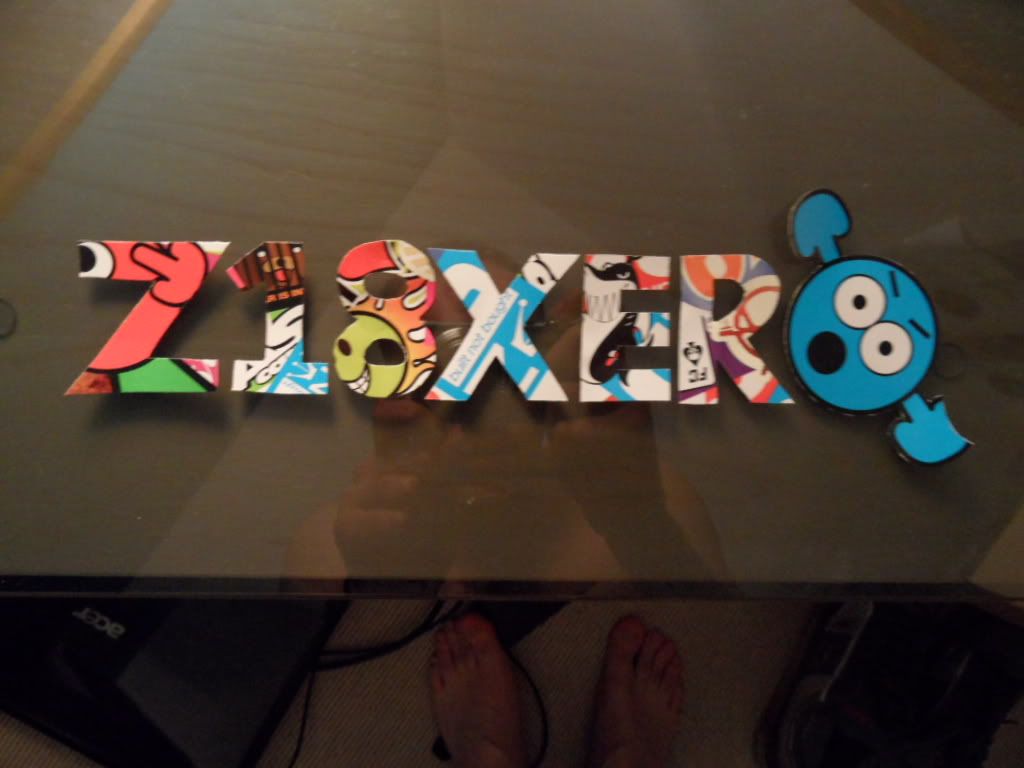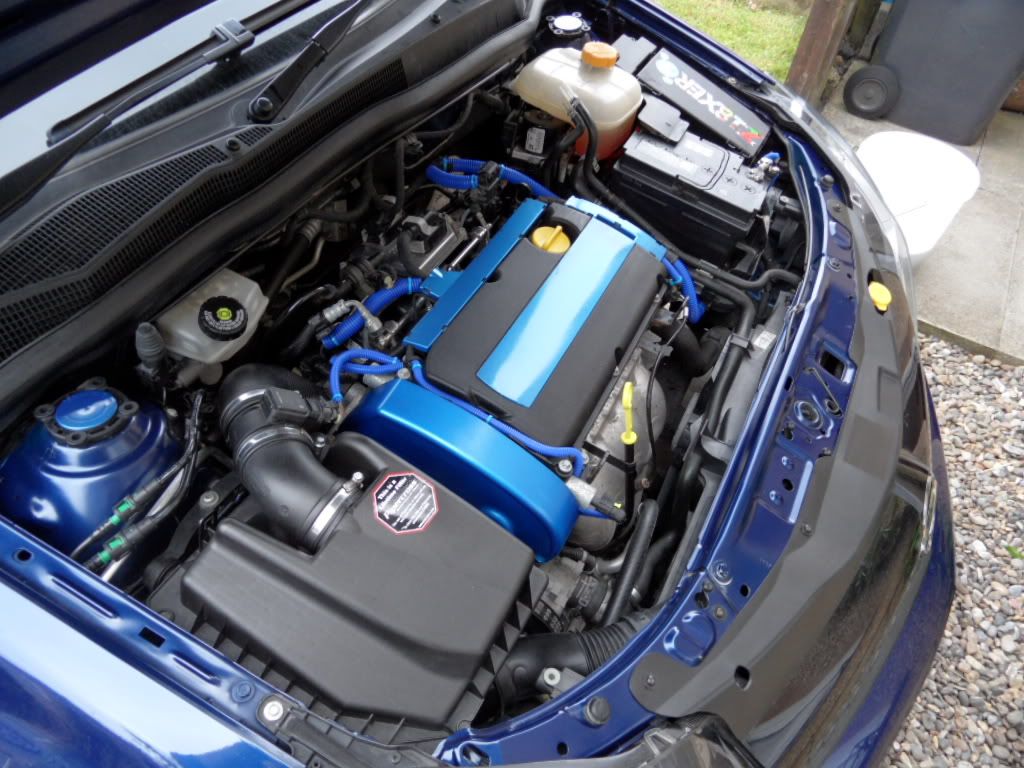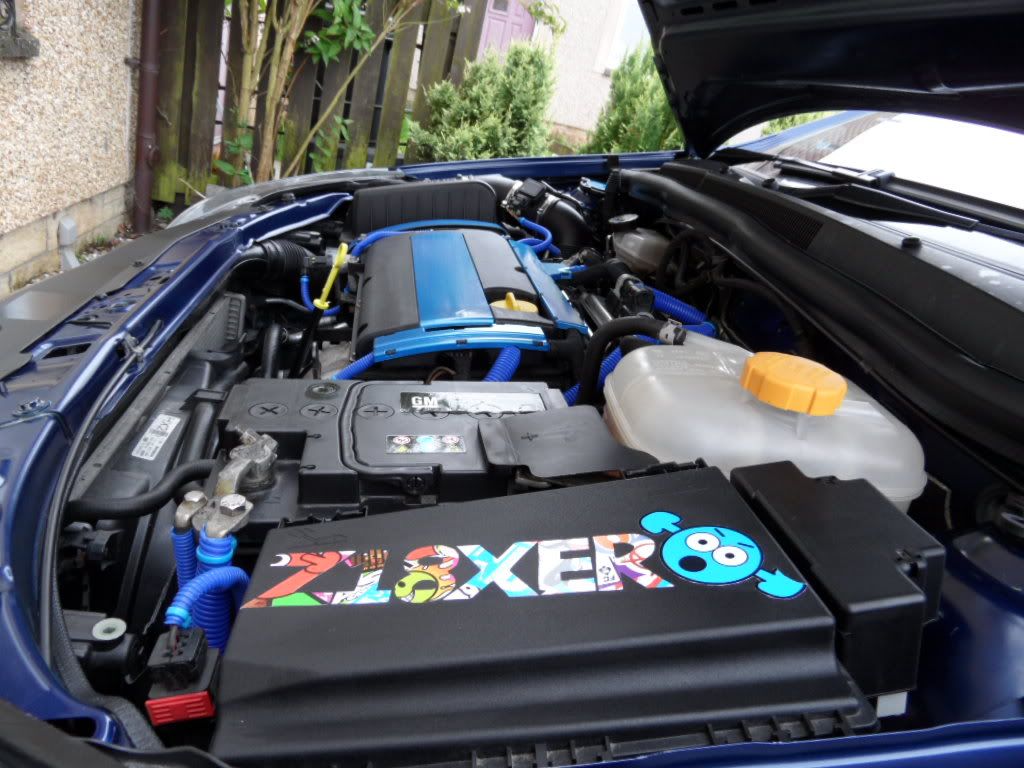 my brakes were needing changed as was nothing left of the pads and the discs were in a state so was the fine excuse to upgrade to something better, never been a fan of the brakes, lacking feel and performance,
the 1.8vvt only had 280mm discs as std so i bought some astra 1.9cdti carriers and 308mm discs and std pads for a nice oem upgrade and what an improvement much much better. if its good enough for a corsa vxr will do for this.
gave them a fresh lick of paint too.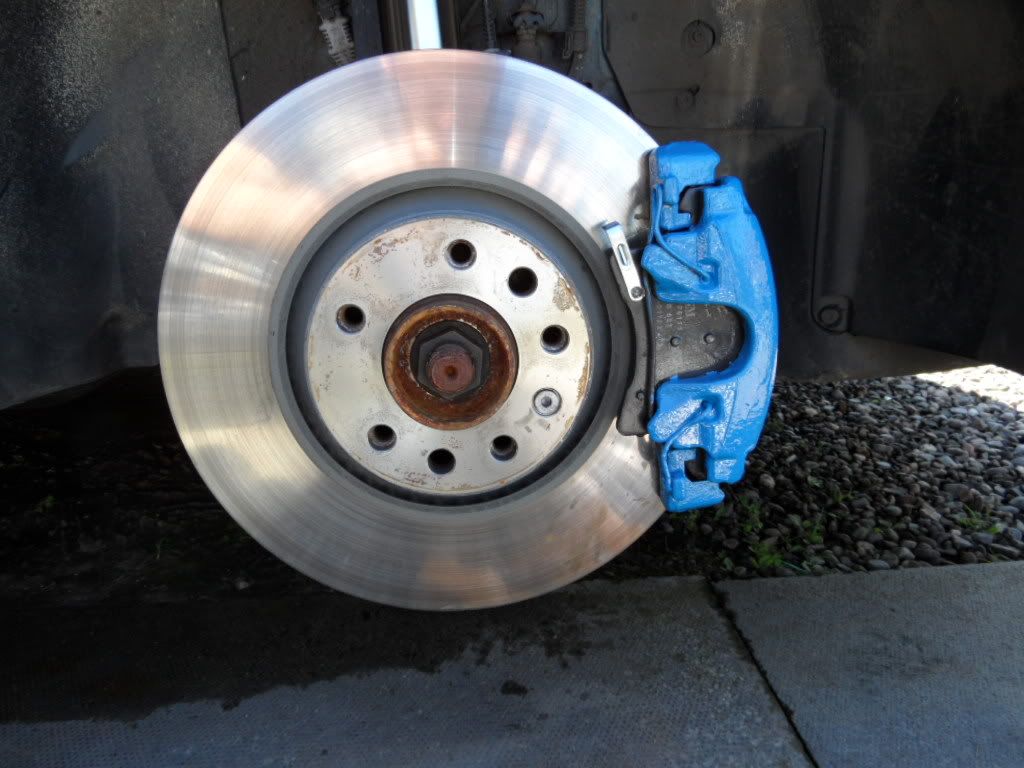 some moe blue bits arrived back from the powdercoaters, got my braces done in a nice candy blue, which matches the ardenblue engine bay pretty well. also added the other stickers i had bought.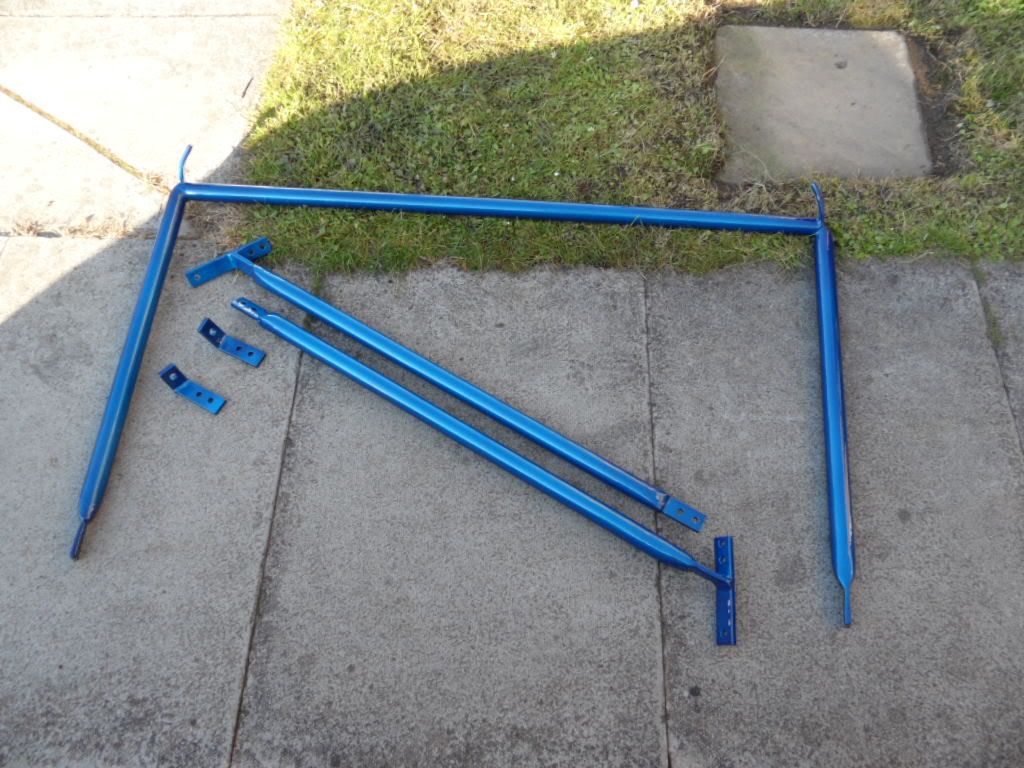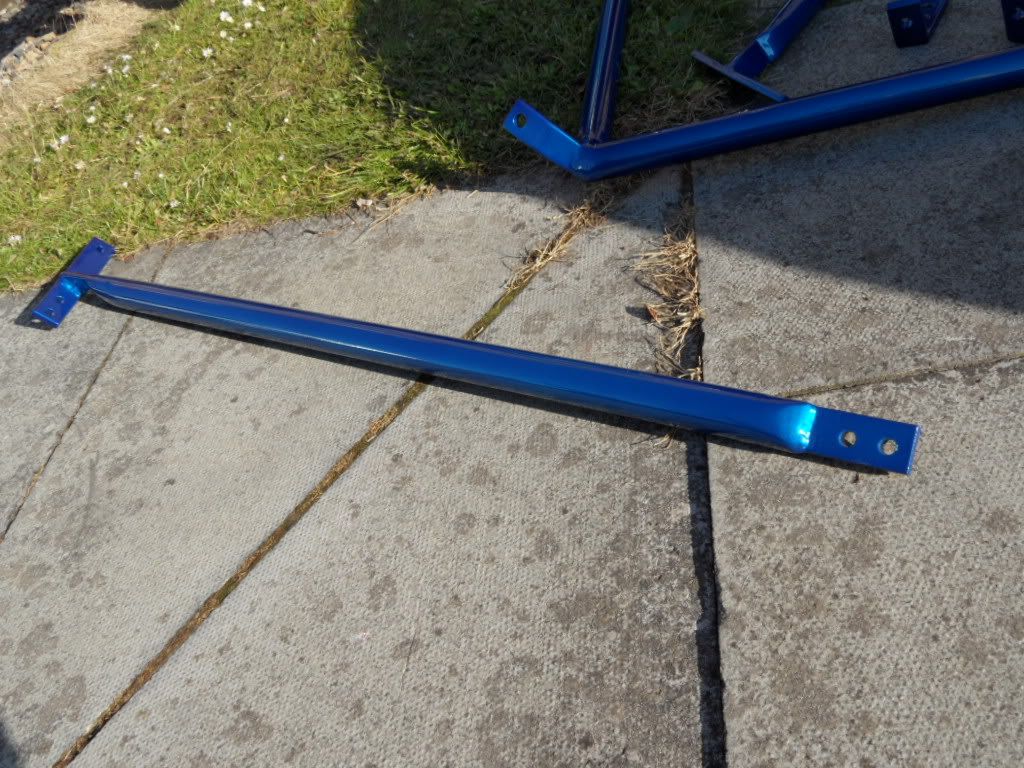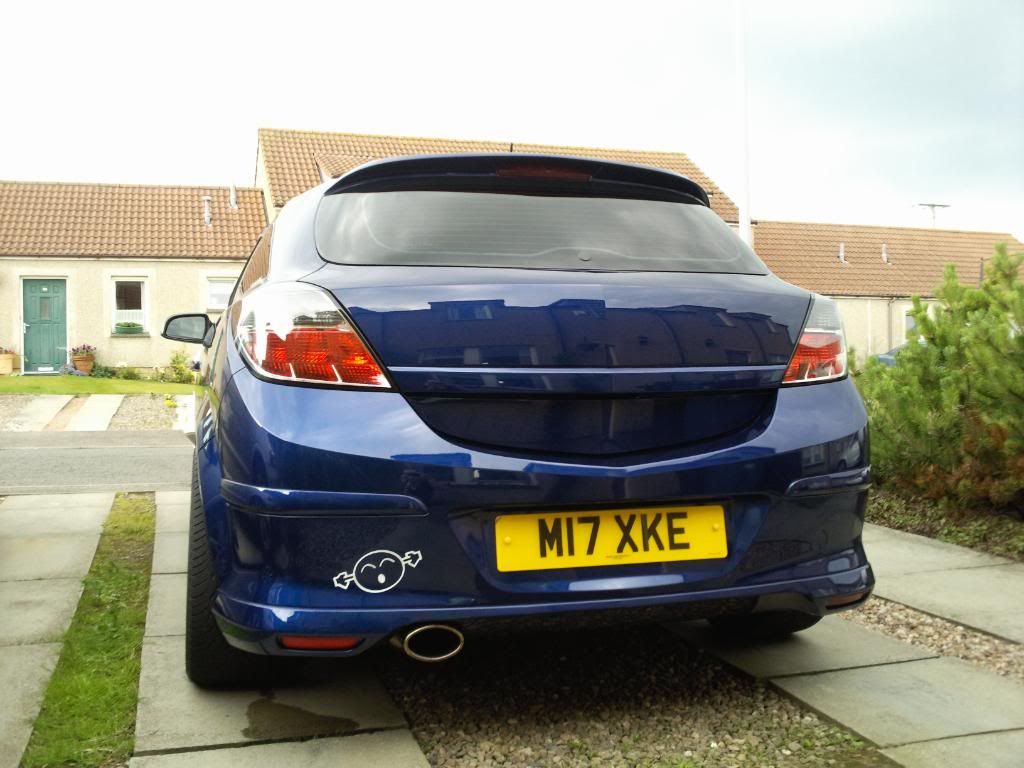 next thing i done was removed the bump strips, just to clean the car up a bit and draw the line of site to the skirts and closer to the ground if that makes sense.
some pictures sammy (sduk) took of the car in its current state.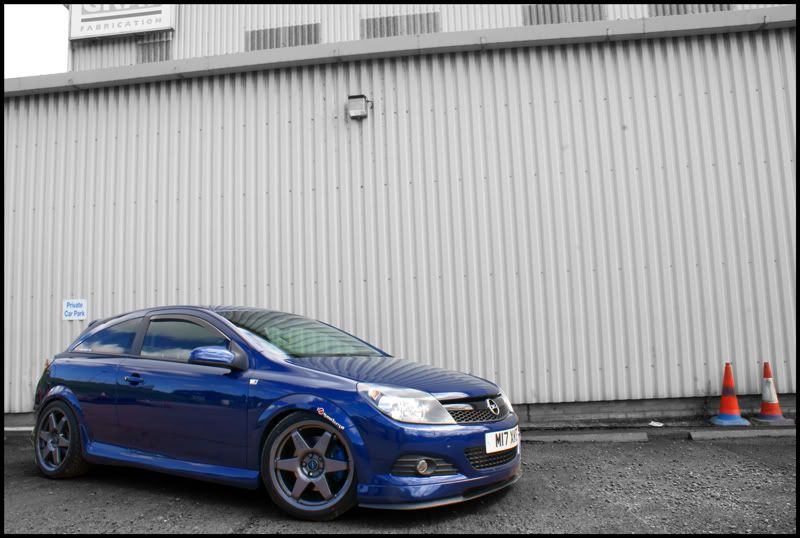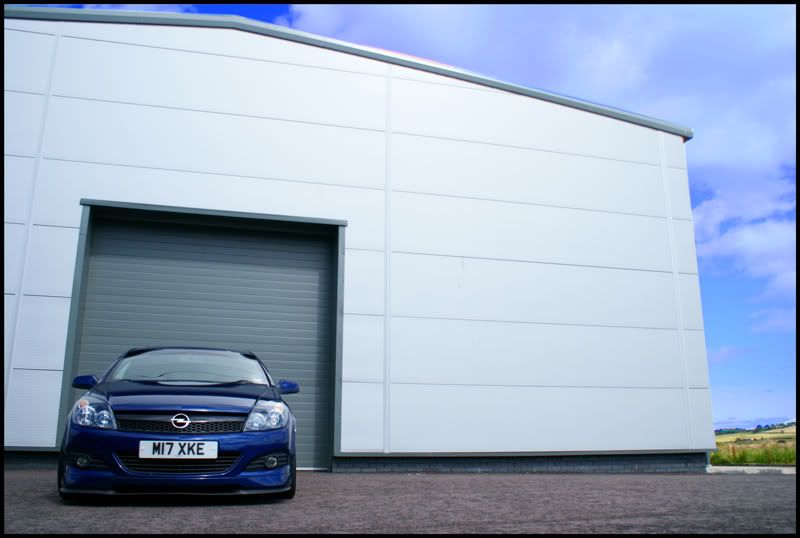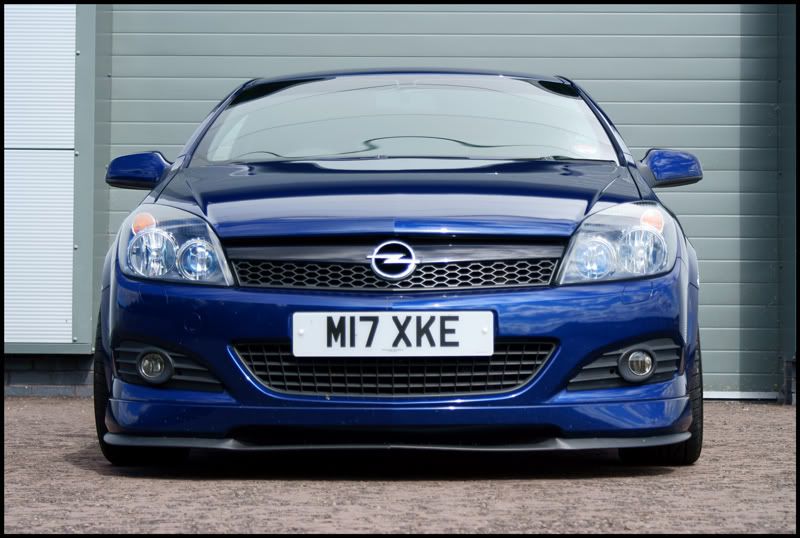 so last week i fitted my Dbilas flowmaster intake set that i had been waiting on for 5 weeks.
not a plug and play item as such. heres what i done.
removed the grill, picture of the std vxr intake,
removed the airbox,
removed the slampanel,
had to mark and drill 2 holes for the intake pipe bracket,
remove engine bracket bolt then refit with dbilas bracket for airbox inplace.
picture of dbilas intake,
all fitted and connected up.
job done, nice sound above 4k all the way to 7300
(rev limiter removed when remapped)
car feels so much more eager to go now feels quicker.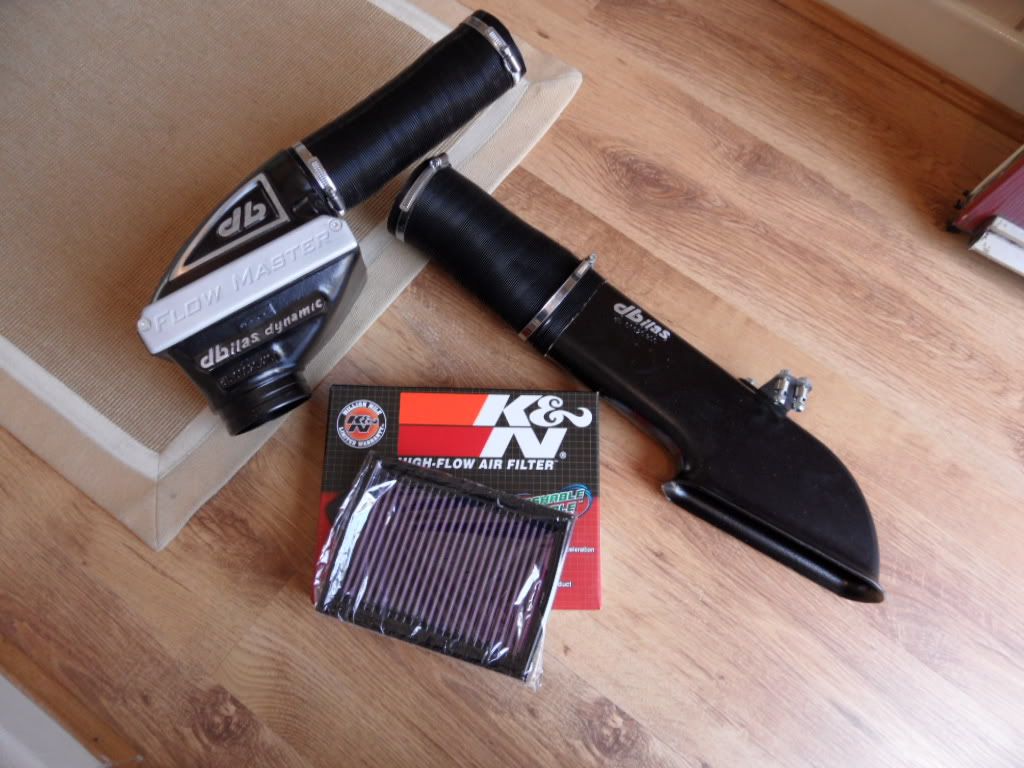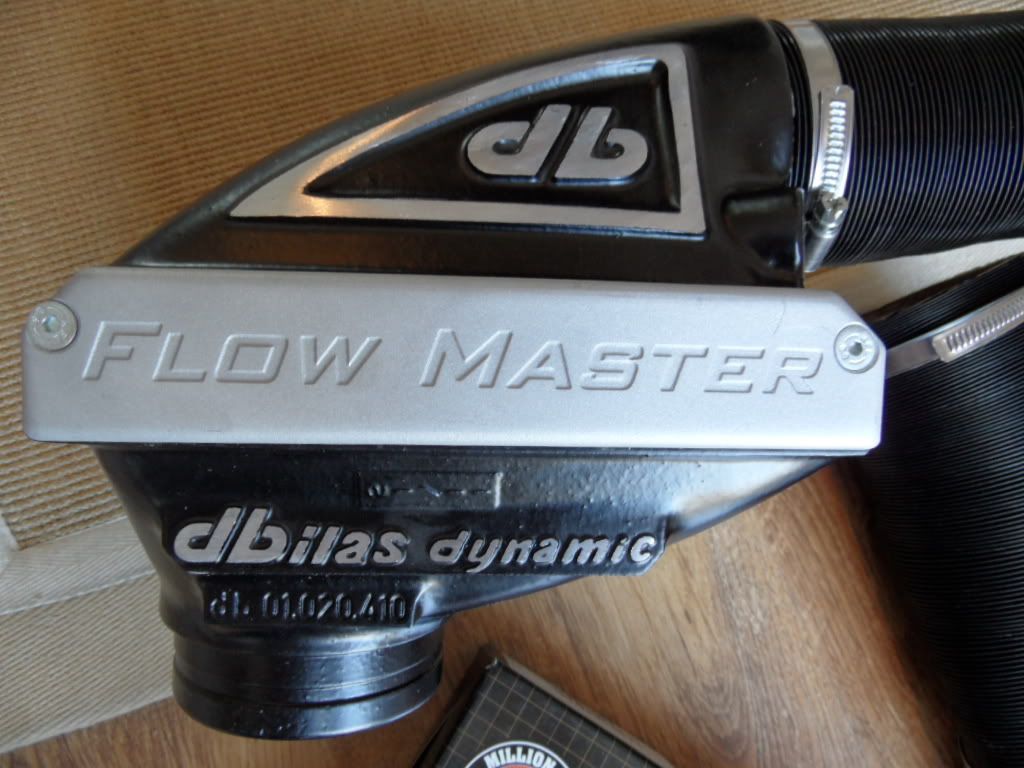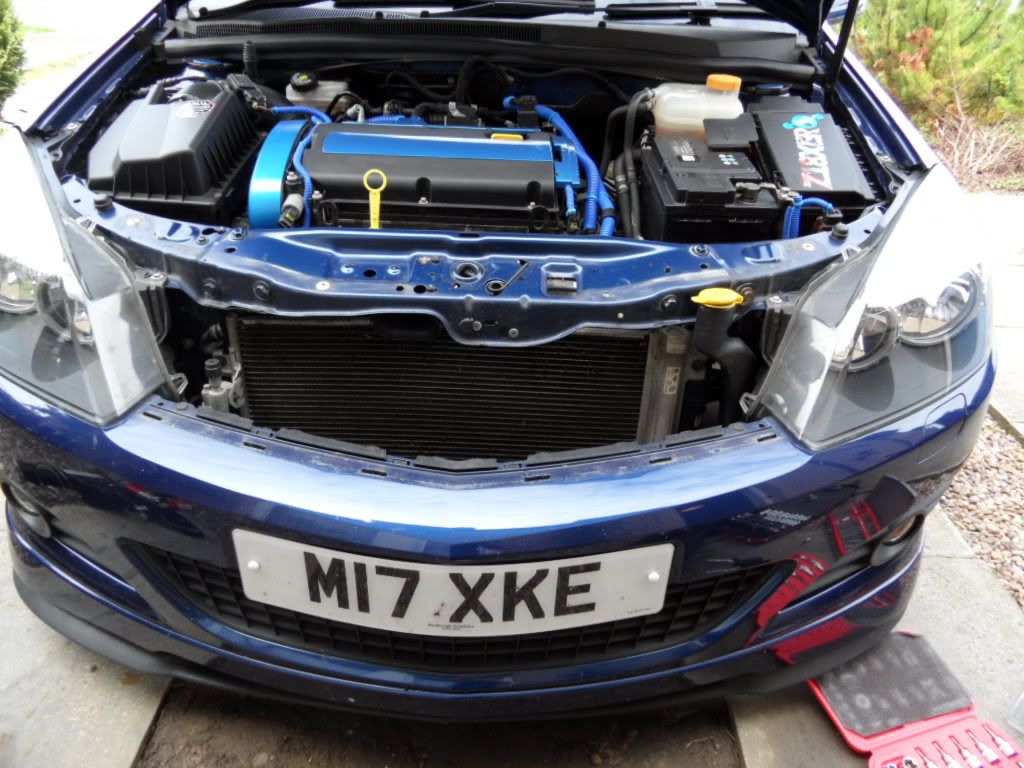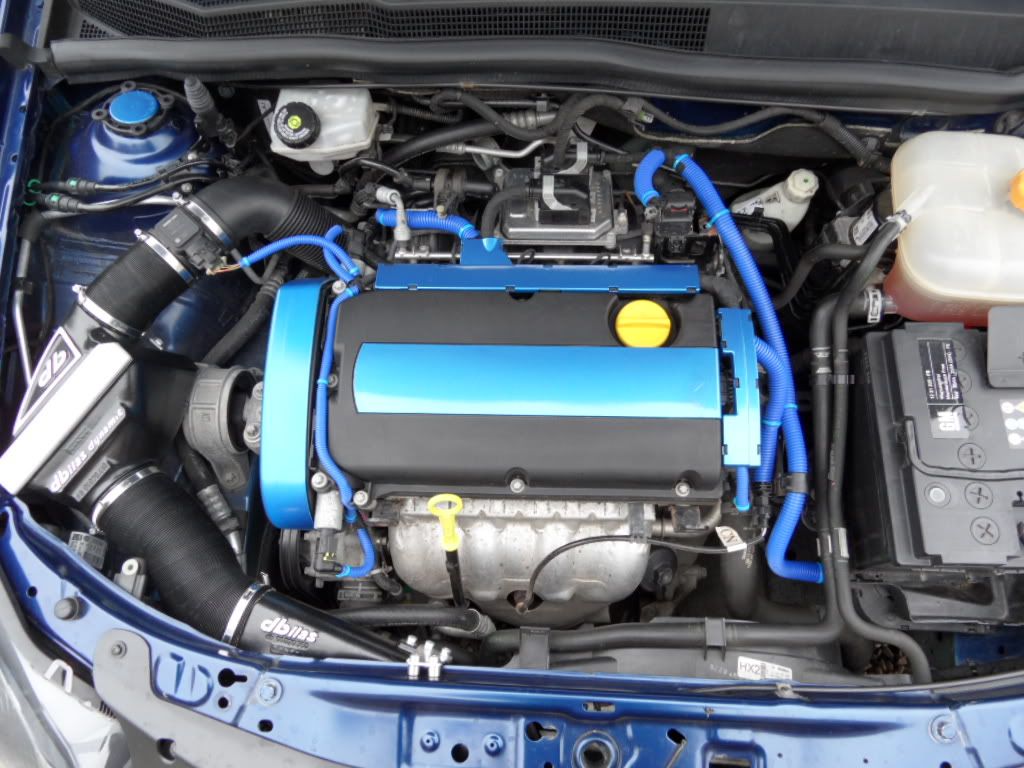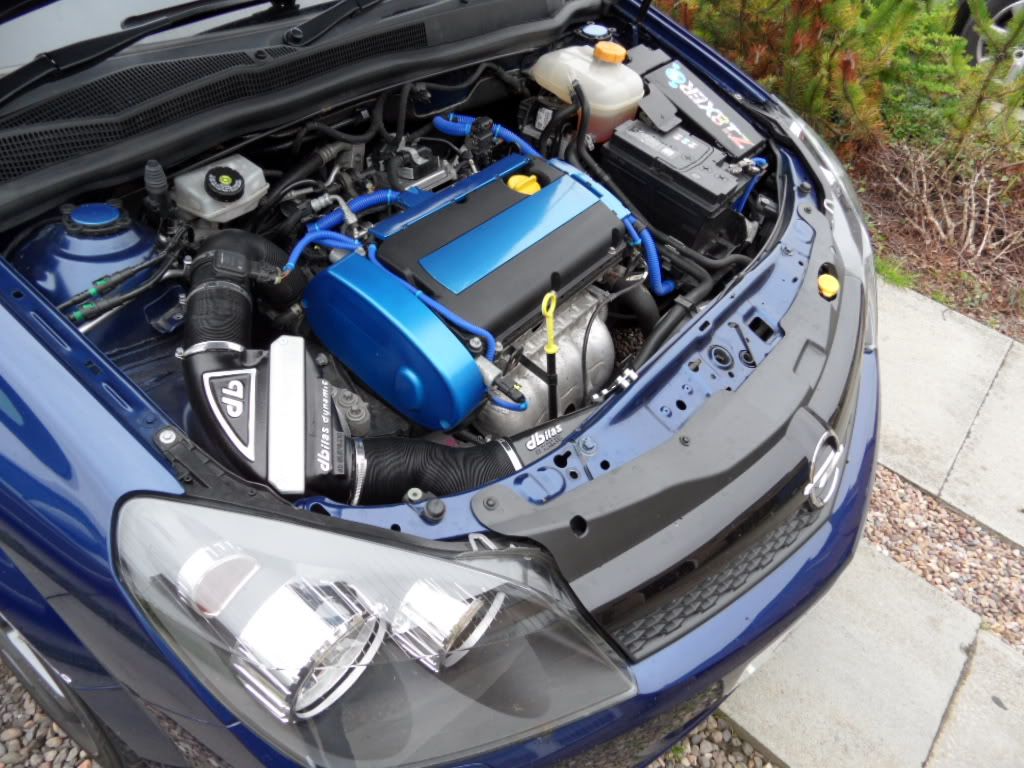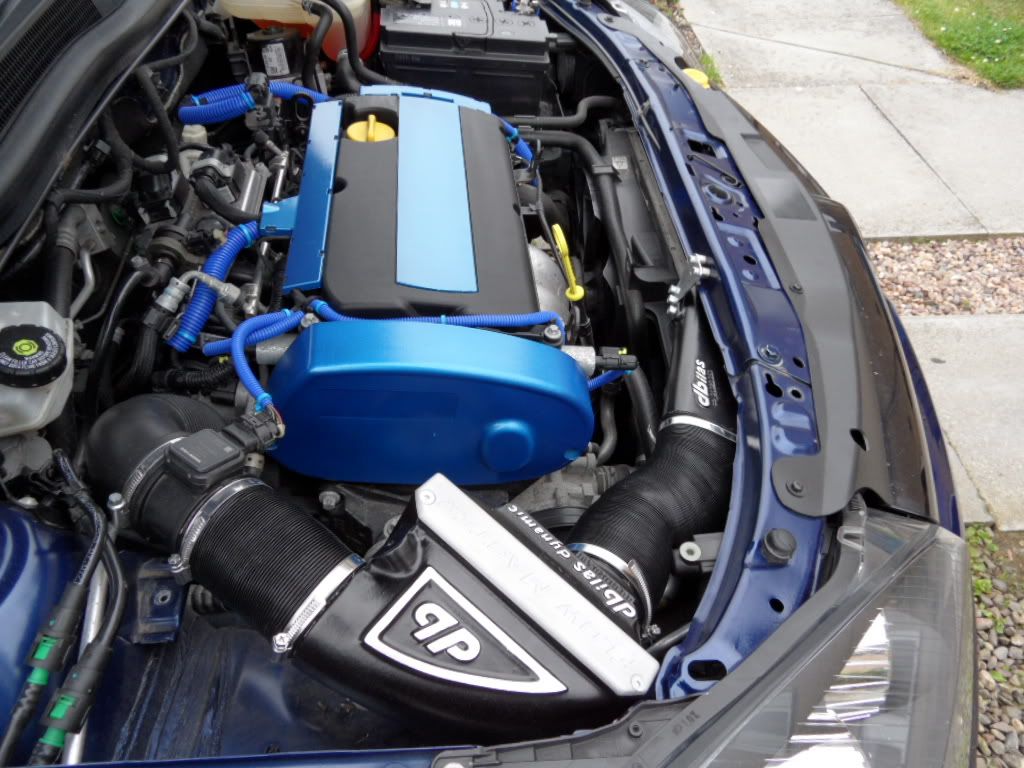 and a few last pics i like of the car, took them while sammy was shooting my car. i know i know im a total photo whore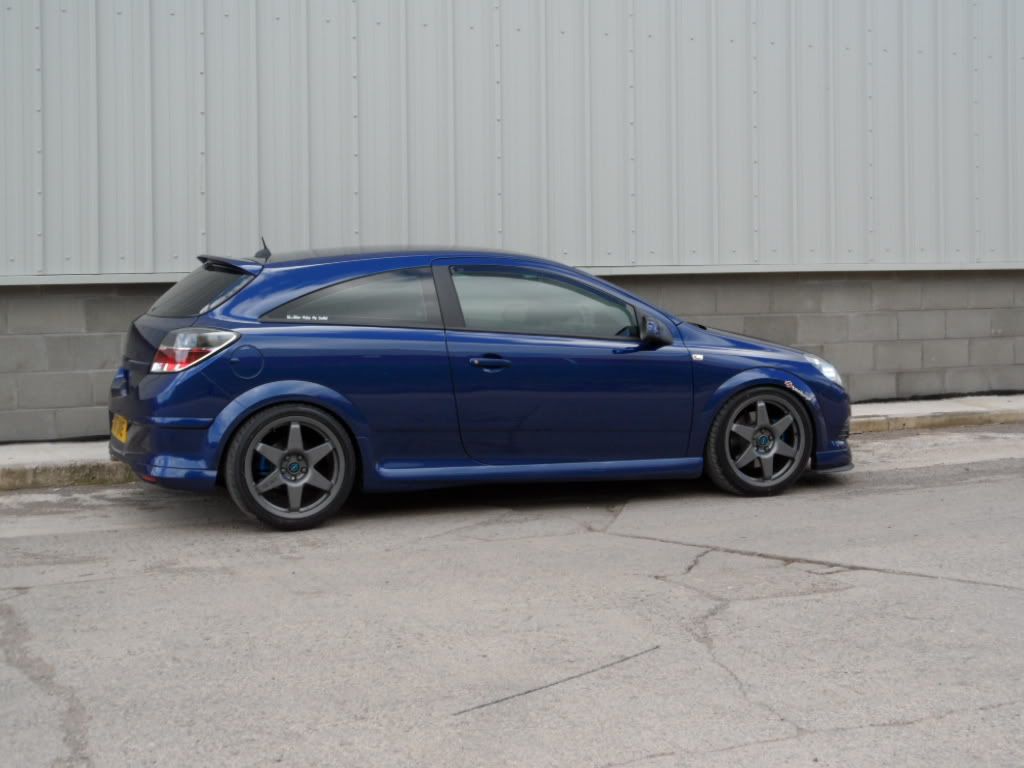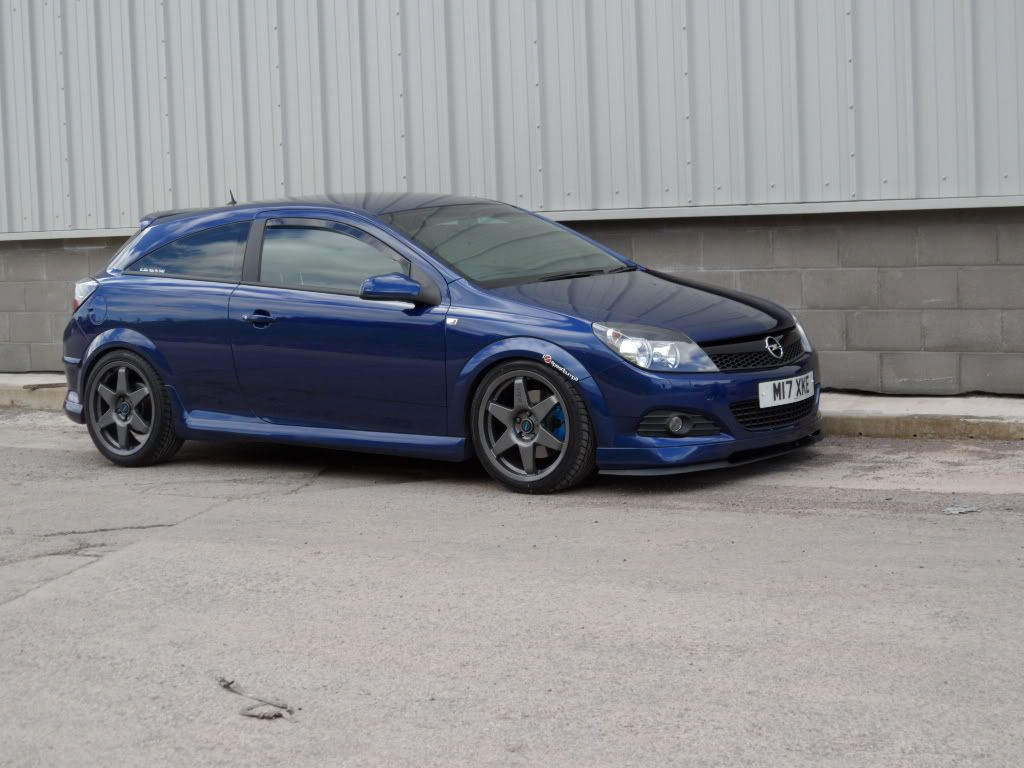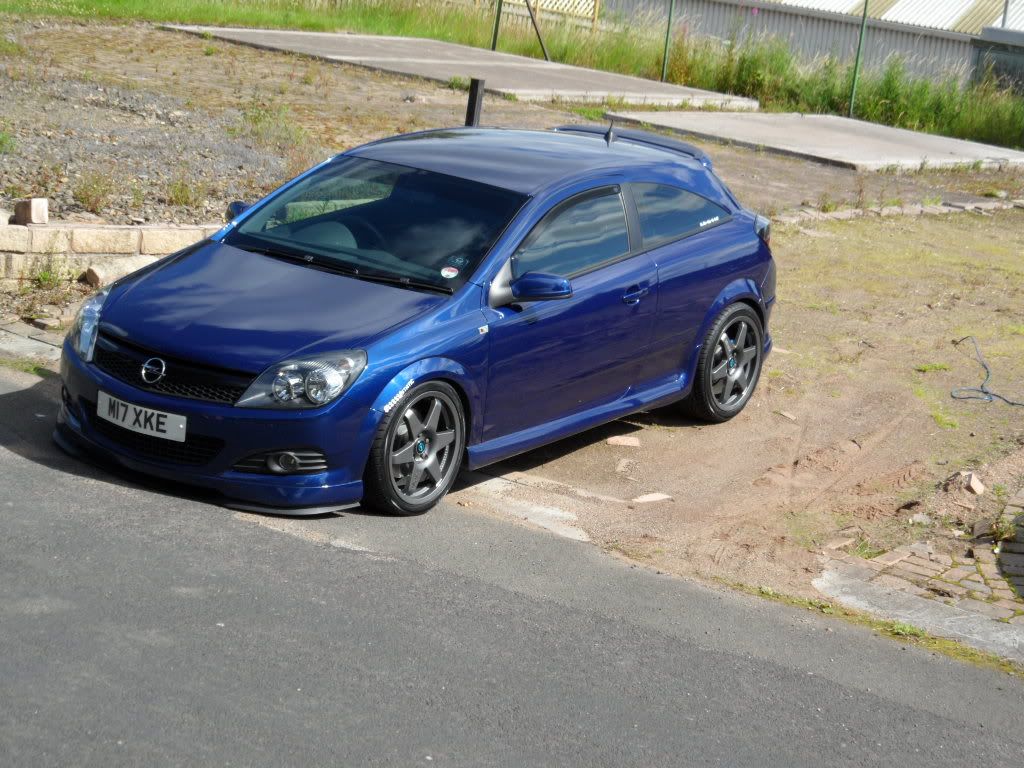 well thats it up to date folks
hope you have enjoyed the loooooonnnnnngg read
not much else planned for the car, would like to go lower but im enjoying the handling atm.
future mods will include;
some nice recaro seats.
vxr wheel,
custom rear spoiler,
dbilas inlet manifold,
whiteline rarb,
maybe blue smd conversion,
carbon mirrors??
but thats prob the car for this year, got a few more shows coming up and im back to nightshift next week so wont have much time to work on the car. but will see.
cheers mike.
any comments, suggestions welcome good or bad