Hello all, my names Craig, im 21 years of age and own a Mk1 5 door ZR 1,4, December 2003. Which i love to bits even though shes got quite a few small paint chips, scratches over her but is so fun to drive. Also as my name surgests The colour of my ZR is "Nightfire III" paint code "CBT"
Unfortaly i bought the car end of last year from an owner who shall we say doesnt give the treatment a MG deserves? It was filthy, inside and out and even under the bonnet. Left hand side bumper has damage to paint has cracked where my dad and i believe was a from a accident that it probably had. Luckly enough most chips, scratches and even the cracked paint are only really visable when looking for them or close up.
So far i havent got many plans for her as for im currently tight on money to do so however heres a mini list on what im currently thinking, again nothing special just cheapish things really:-
Alloy wheels (Gloss black) - Which have been ordered and i should get them soon, when i come back from my weeks trip in Summerset "Bristol".
ZR Side Skirts
Red brake calibers and silver drumbrakes
Rear 3 windows tinted
Front splitter, looking at a SEAT Leon cupra one at the moment.
Black sunstrip.
Heat Shield - I already have just need to fit it on.
Heres a picture of her as of at the moment in all her glory.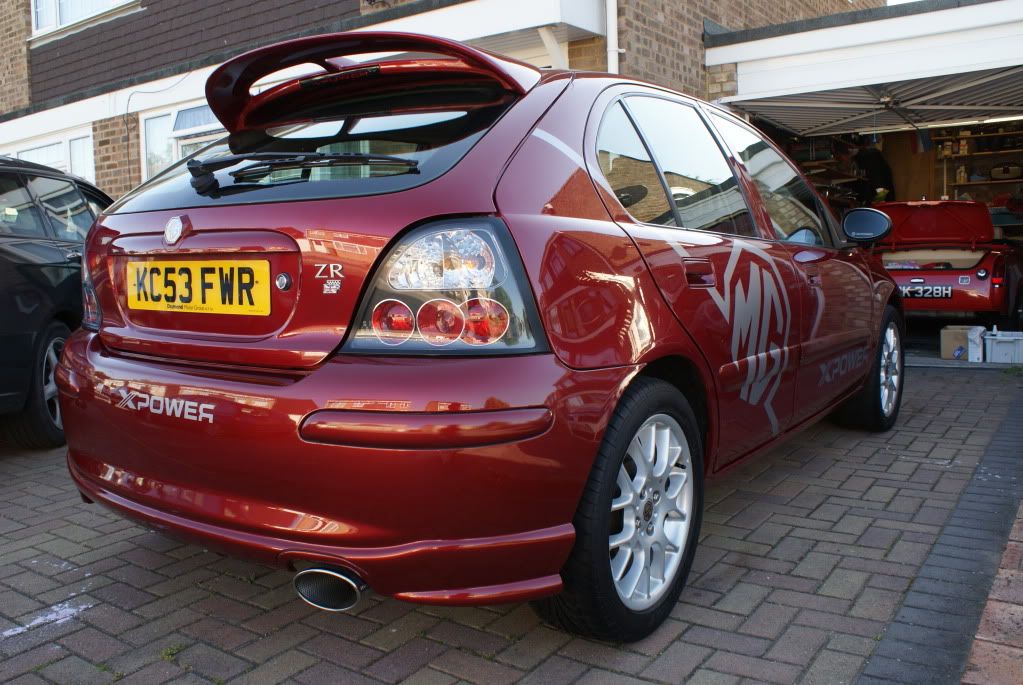 Also i am aware not many people here like the MG decal, however i personally feel it makes the car stand out a little more, plus i love all the stares i get from driving down town
.
Any thoughts you may have on other things i could do to her would be nice to know.
Also please tell me honestly on what you think, id love to know.
Now to make my dad happy as he loves cars heres a picture and some info he wrote of his current "hobby" car as he has owned a mk1 and a mk3 Capri in the past.
"1970 MG Midget, personalised and rebuilt onto new Bodyshell in 2001.
Bored out to 1380cc, larger 1.5" twin carbs, performance 'maniflow' exhaust and manifold. Frontline suspension with adjustable shocks."
Hopefully if theres a kent meet coming up, both are cars will be there!