Well...my wallet did this today...
Saturday I serviced the car and finally got round to replacing the battery -
5ltrs Millers 10w 60 Oil
Oil Filter
Fuel Filter
Bosch Battery
= £140
Monday I dropped the car off at Track Torque in Tockwith for the suspension stuff fitting and a full geometry doing with a 'Fast Road' setup. Tuesday I got a call saying the some of the suspension bolts had seized in and that they would have to cut them off get them out, they are 15 years old after all - fair enough. Today I got the call saying the car was ready and that I can pick it up any time...
I got presented with the invoice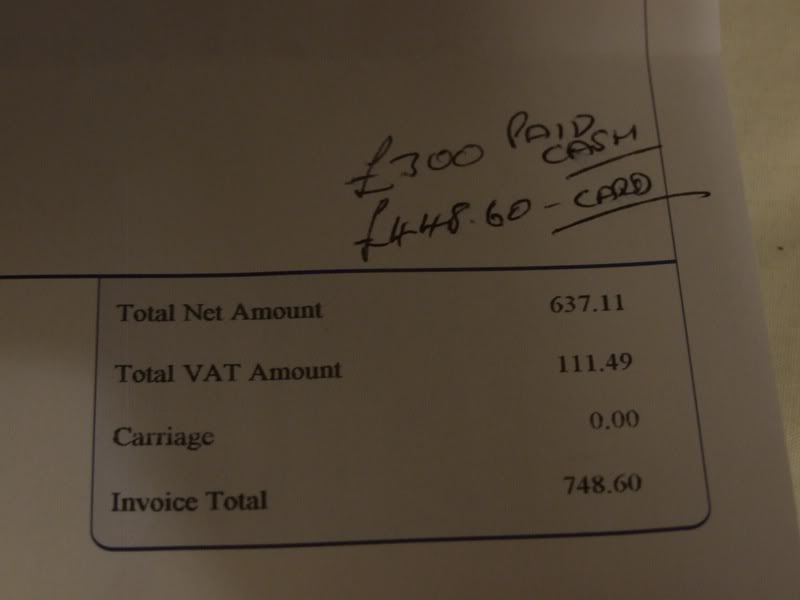 Nearly fell over reading that! Been a Yorkshireman, it's not easy to be presented with invoices like that
Pic of the the Geometry set up before and after results, think this is more of the extreme fast road set up as -2 degrees all round is quite a bit.
Got to say the car handles like a dream now, had a bit of a play on the twisties but that's about it so far, roll on pay day so I can go out again lol