Hi everyone thought i post one of my projects.... it started over a year ago with a idea to buy a cheap Escort just as a bit of trackday fun while i did some bits and bobs do my Evo VII RS Sprint which i use for the same task
It started like this being towed home by the Evo one late wet night on 20/06/2011...
So first job was to get her stripped out, set of MK5 RS2000 wheels can get the Koni's off and set to stiff and of course full service/checkover
Now i was really for my first tracktrack (well almost as some crashed into the front of it in the car park and didnt leave a note) so off to
ebay
to find a new front bumper....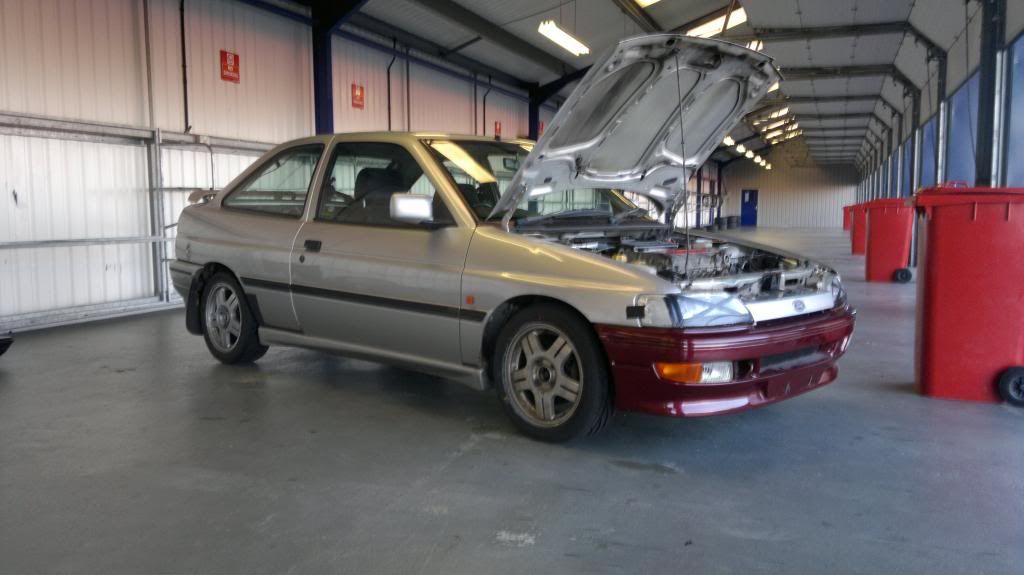 I was really happy with my day @ Bedford autodrome but a few things needed some work...
1. The gearshift throw was like a type 9 so a qickshift unit was fitted
2. Brakes were uprated to 300mm ST220/ST170 set-up with 17" OZ wheels
So a few more trackdays on i still wasnt happy with the body roll entering the tight bends so a set of Avo coilovers went on...
Then back onto the brakes again another few outings later, as i got used to the FWD and a Escort again on track i found i was cooking the brakes early on in the day even with track pads/discs so i fitted the FRS set-up first with Brembo pads then EBC Orange stuff, with this the braking was unreal but the nose dive was a problem and as i dont use ABS sometimes would lock-up the fronts with isnt good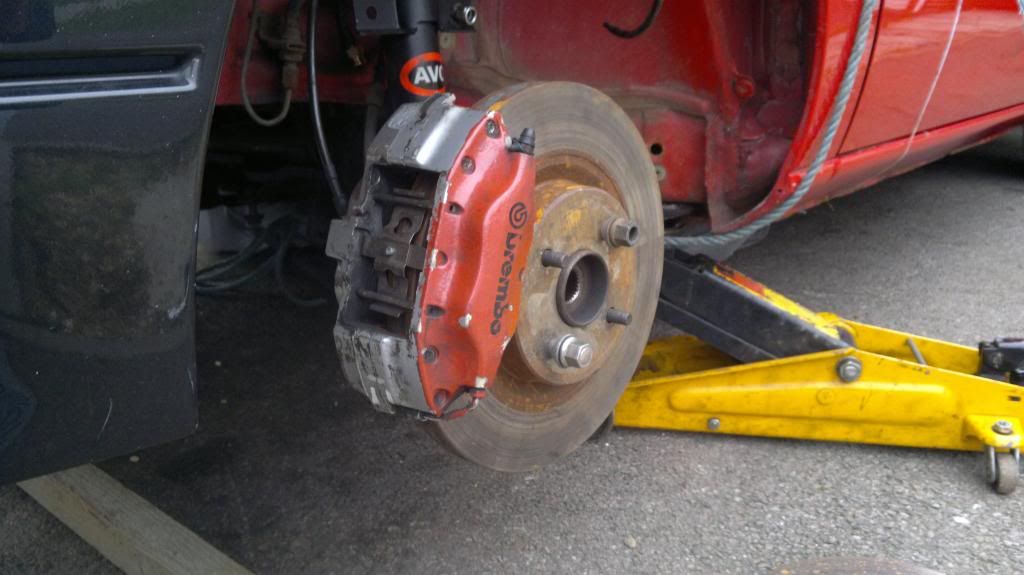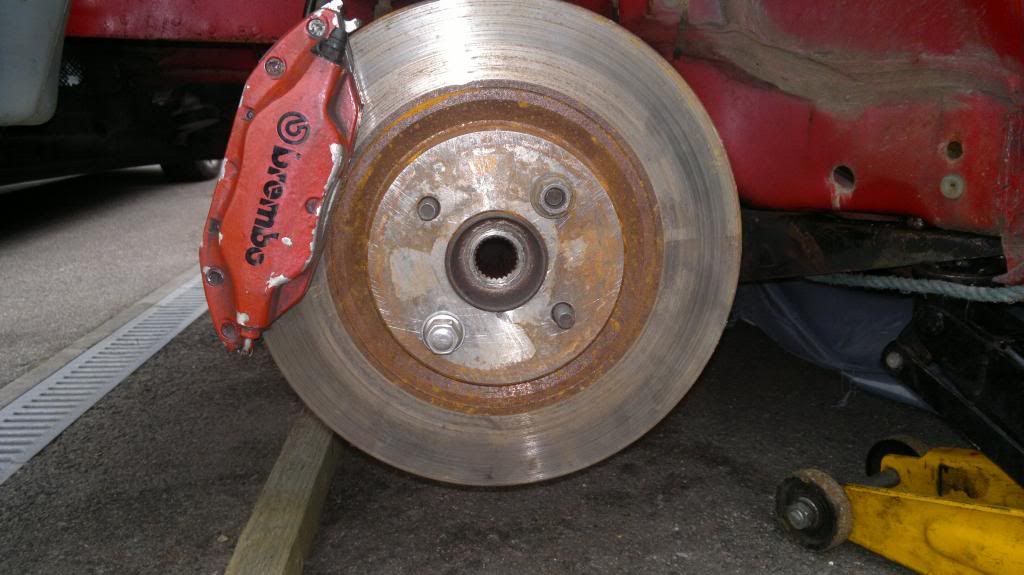 Note the FRS Disc size to the RS2000 standard disc
The other problem i found is that this set-up is just so heavy and the car just didnt feel the same... the change from left to right now seemed like a real effort, the steering was heavy and the car alway felt front heavy.
So anyway i did one more trackday before i put it away over this xmas for a bit more work and to get the bodywork sorted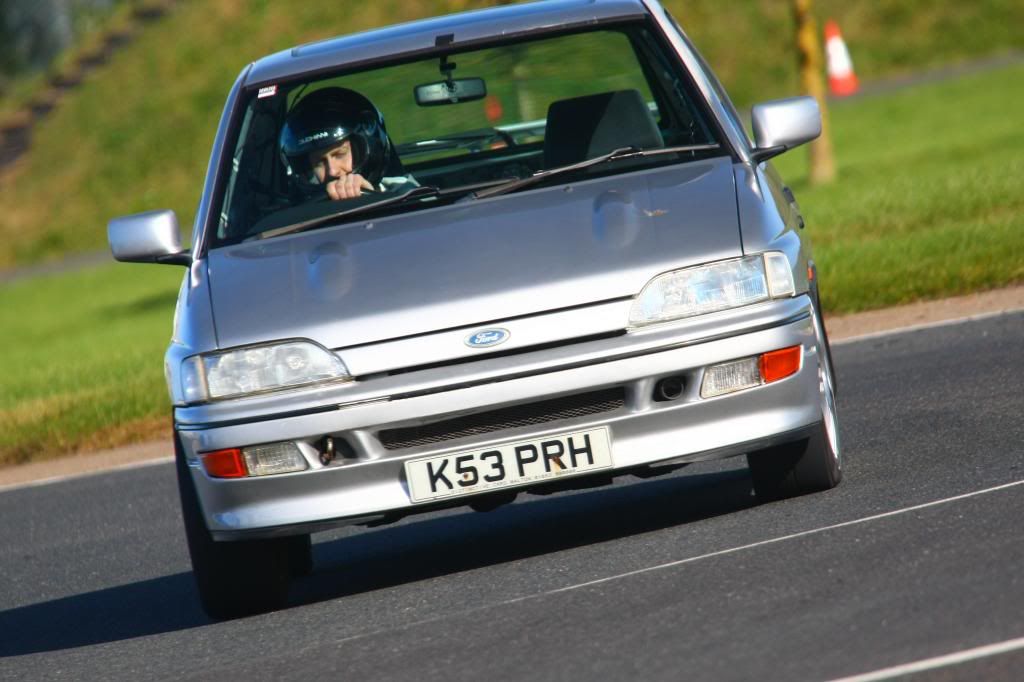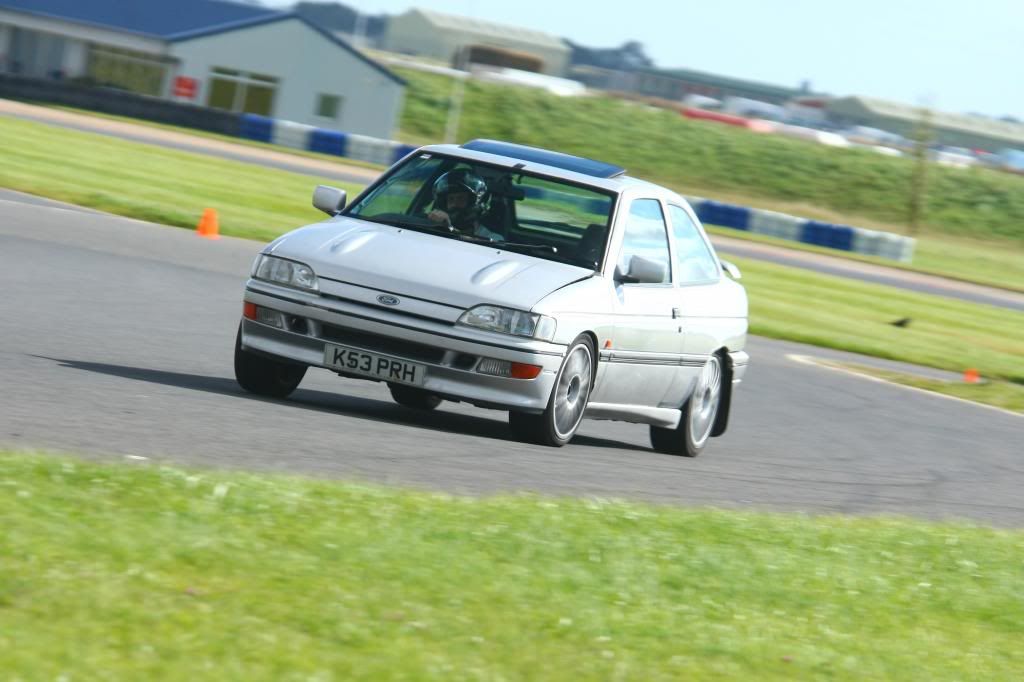 But as with all good plans i found a problem... after stripping down she was as rotten as f**k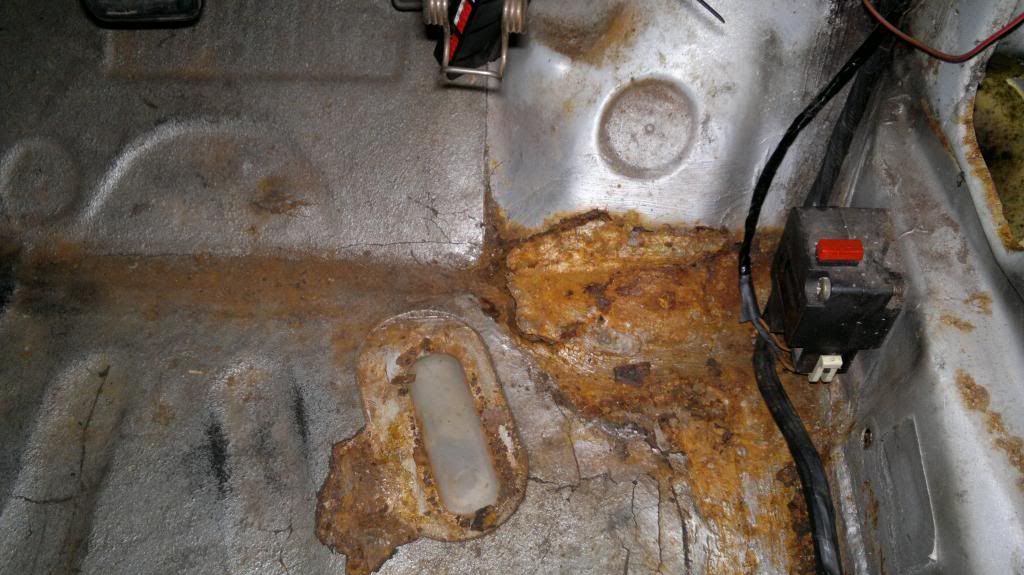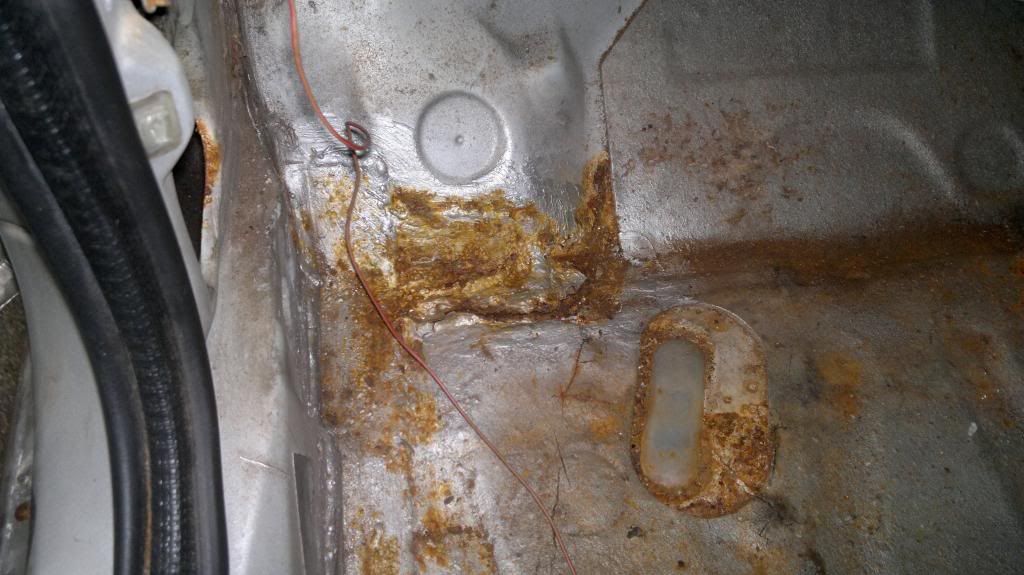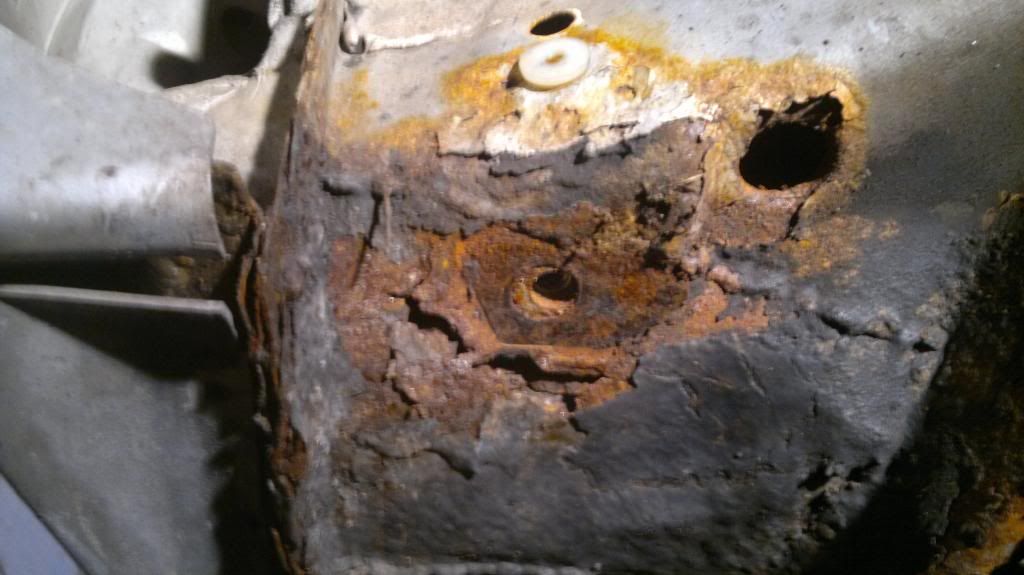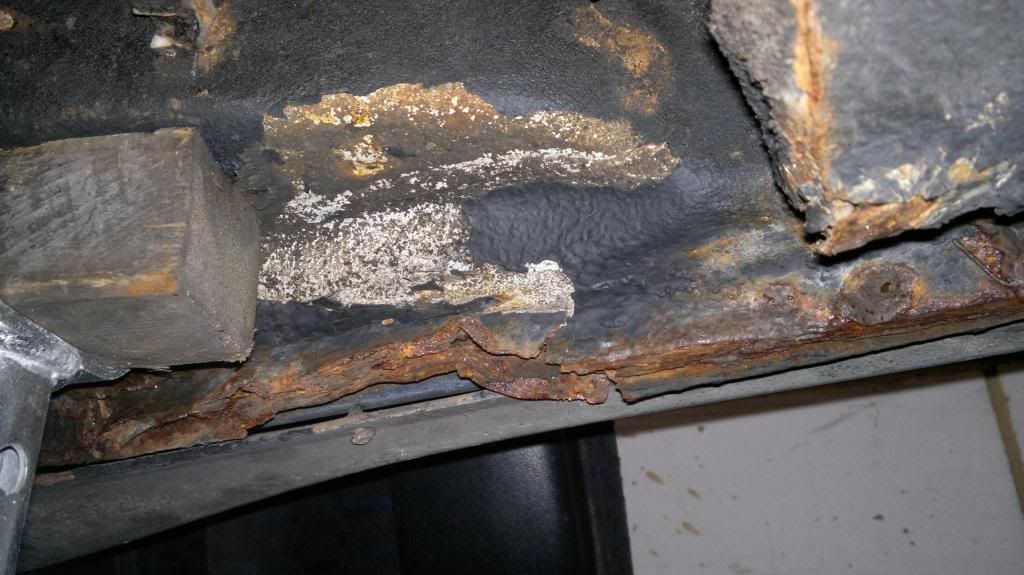 Of course i knew there was bodywork etc that needed doing when i brought it but it was a bit more than i wanted so i thought about my next step and as i really loved tracking the Escort and not much done to the Evo i thought a reshell was the only thing to do... let the strip down start
For a change luck was with me i found a just about rust free 1.3 Base MK5a rolling shell on ebay for £200 (no one else even bid) with coilovers etc and sold all bits from it for more than i paid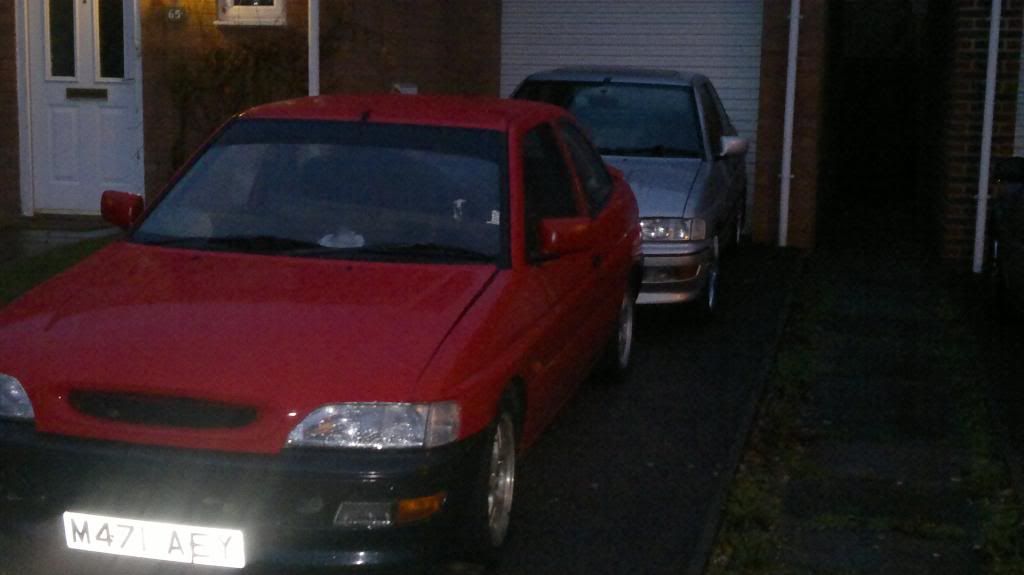 Shell now stripped ready yo go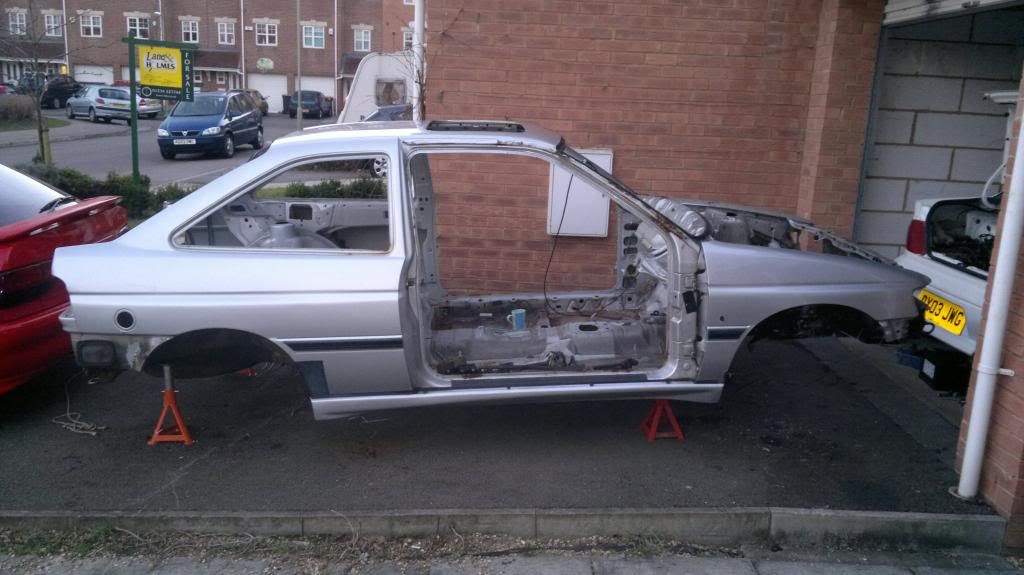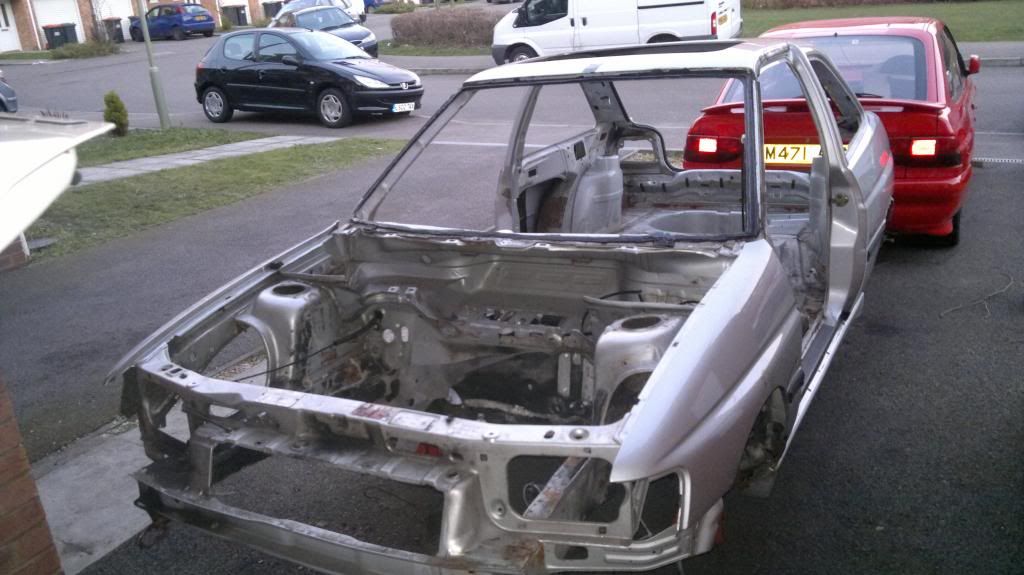 Good and bad today lot of bits came, National sport 283mm discs from a 2wd cosworth, DS3000 pads and the clutch kit but the RS shell took its last trip.....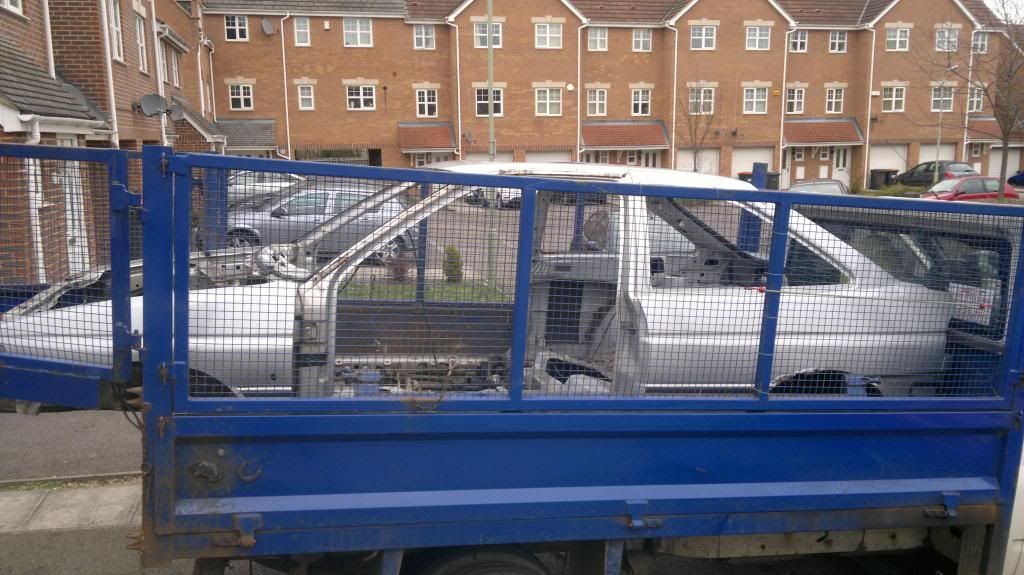 Had some bad info tho the 2wd Cosworth brakes dont fit so going for a HiSpec 300mm by 28mm race brake kit using a 6pot caliper, a nice £1150 down for those and just picked up my new Compomotive 15x7 CXR's so can still use standard size wheels
Saw my brother today who has a ST170 so thought id test fit the CXR's over the Ford 300mm brakes, tons of room could fit a finger between the front of the caliper and the wheel
Engine back in and has been test fired up as i have stripped back the complete wiring looms, repaired or replaced any bad wires which took a age and replaced all the brake pipes etc, for some reason the fronts where missing so i had to make a pair from straws first...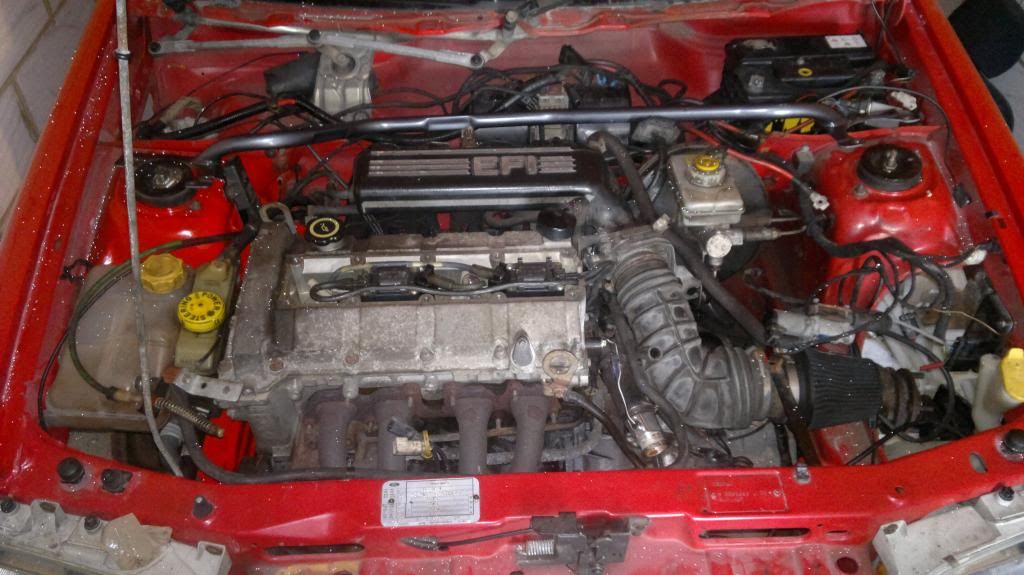 And at last after finding a MK5a body kit and bumpers which were red, not broken and a trip almost to wales latet she finally saw day light last weekend...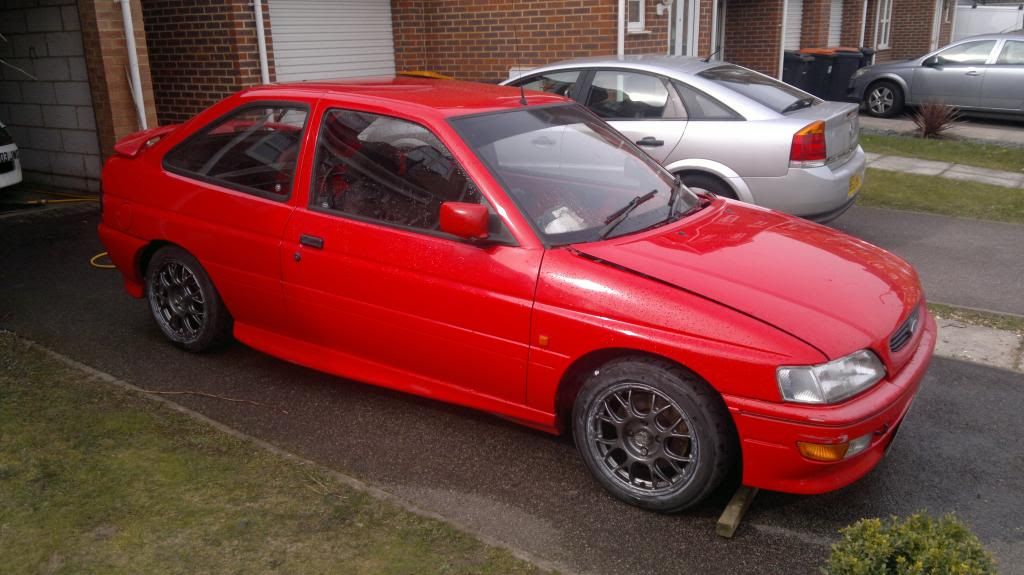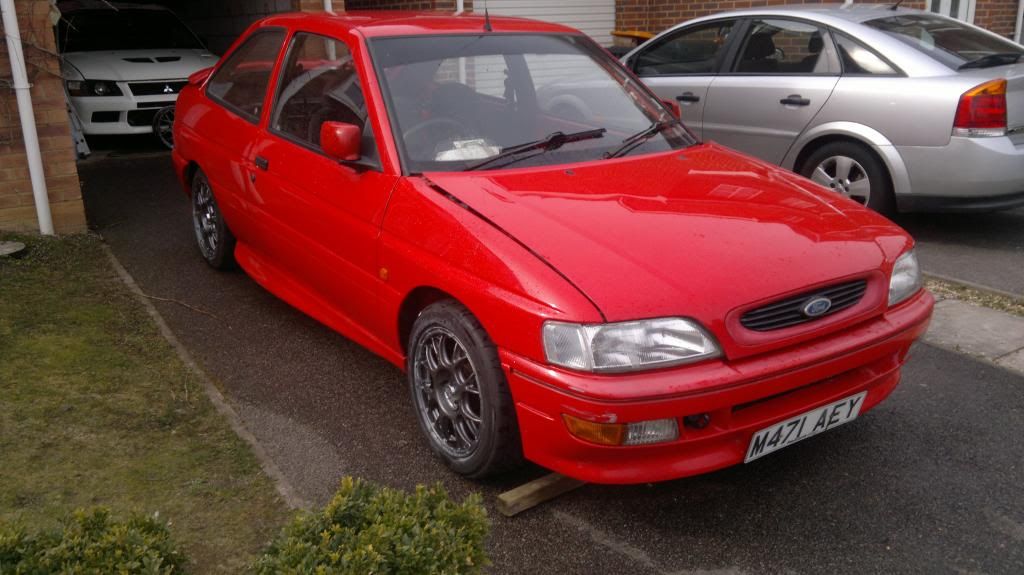 Plan is to be ready for a shake down trackday May 4th at Bedford autodrome and get everything set back up ect as everything from the pedal box to floor pan were different so ive had to use all the stuff from the RS2000 and make up wiring looms as the new shell uses the MK6 rear end all in all its been a real nightmare but hopefully worth it so just waiting on the brakes to turn up which should be next week...
Many thanks for looking John