Discussion Starter
·
#1
·
Seriously, WTF Fosters?!!
You put this f*kin "In Can Scuba" in my drink to add fizz and make it taste more like its out of a tap or whatever..... I DONT WANT SO MUCH FIZZ THAT WHEN I OPEN THE F**KER IT SPILLS ALL OVER MY BASTARD DESK!!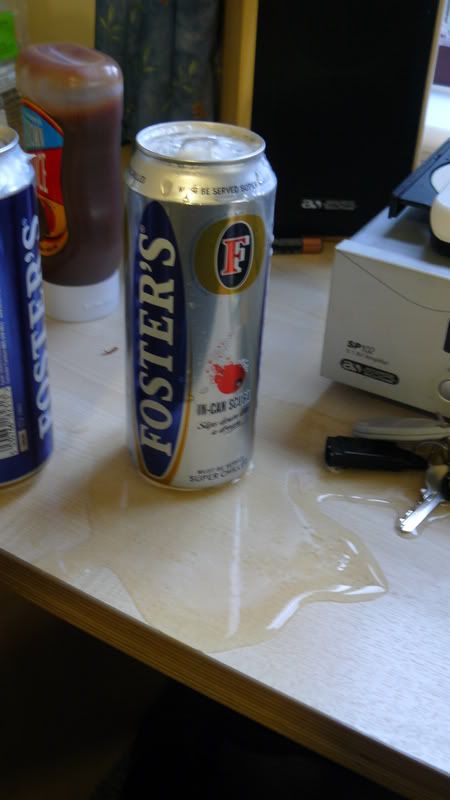 WTF?!!
Now i've got half a can of flat beer.
THANKS FOSTERS, FOR F**KING UP MY PINT!
[/rant] tbh.