Discussion Starter
·
#1
·
The Problem
Iv got sum Kei RS GT alloys, and overtime brake dust has started to stick to the dish and its really hard to clean it off. here is a picture i took when i last cleaned the car.
As you can see the brake dust is stuck onto the wheel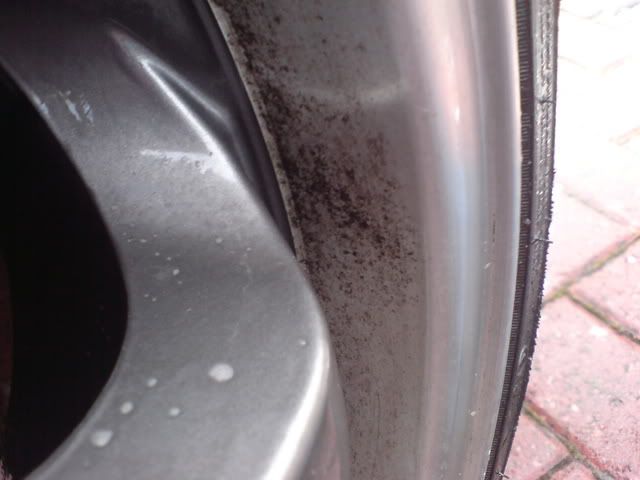 i didnt want to scrub it too hard with a wheel brush incase it scratched the surface and peeled off the laquer, so i sought advice from people who knew their stuff. they recommended Bilberry Wheel Cleaner
Top marks from me! :clap:
The product
Valet Pro - Bilberry is an outstanding safe wheel cleaner.
* Safe on all types of wheel.
* Completely acid free.
* Also effective on baked on brake dust.
* It smells nice too
http://www.cleanyourcar.co.uk/wheel...bilberry-wheel-cleaner-1-litre-/prod_499.html
Application

* Heavy Soil - use neat or dilute 1:1 trigger spray on wheel allow to dewell for 5 to 10 minutes aggitate then jet wash off.
* Lightly Soiled - dilute 1:5 trigger spray on then simply jet wash off for clean wheels.


The Verdict
Best wheel cleaner i have used by far! takes off some much dirt even without scrubbing! Iv tried branded stuff from halfords which i wasnt too pleased with. Bilberry is also acid free so i felt confident using them on my alloys.
Here were the results (without scrubbing)