Discussion Starter
·
#1
·
where to begin.....at the start i suppose.
so back in october 2010 i purchased my new car, an 58 plate astra sporthatch sri 140 in ultra blue, with the xp kit fitted.
wasnt too sure of the car at first and after a few weeks wanted to change it for a mk5 golf, however they offered me a silly amount for the car so just held on to it.
after owning a few highly modified cars i bought the astra with the intention to keep it pretty much standard
so some pics from the day i picked the car up.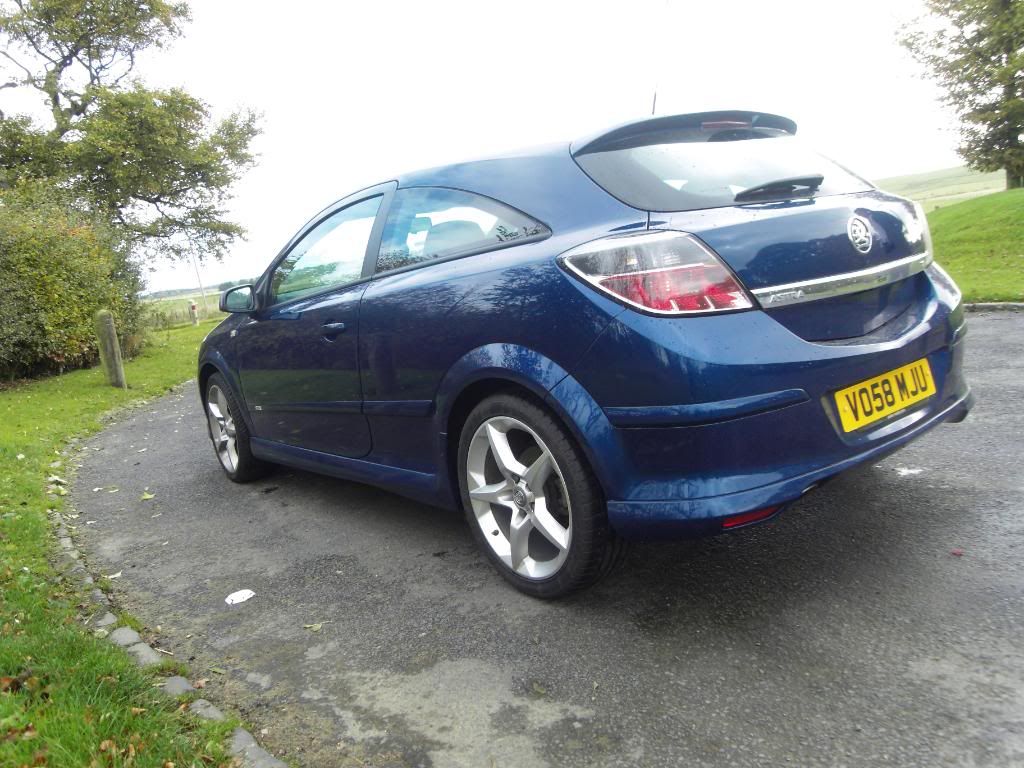 one of my mates a member on here sduk was selling his astra and we came to a deal, some cash and my std parts for his parts, swapped over my pentas and chrome grill and boot strip for his white 18x8 revolution milleniums and blac bootstrip and black vxr grill. then i debaged the rear, this was after just 2 days of owning my car.... so this is how it started to change.
few pics.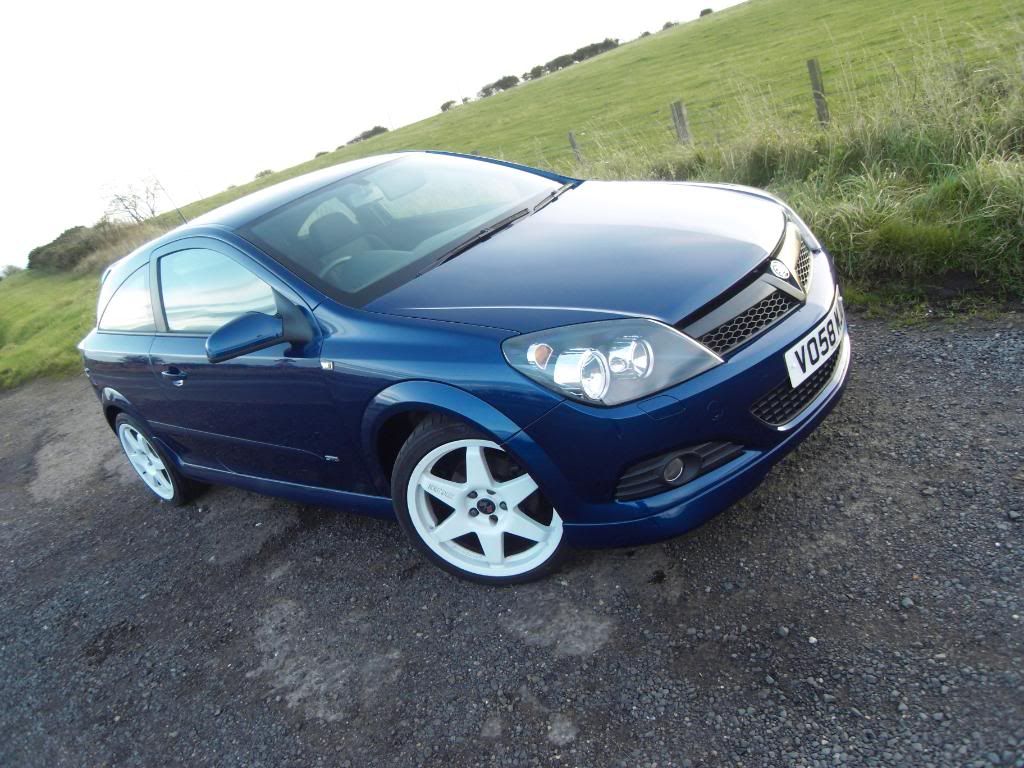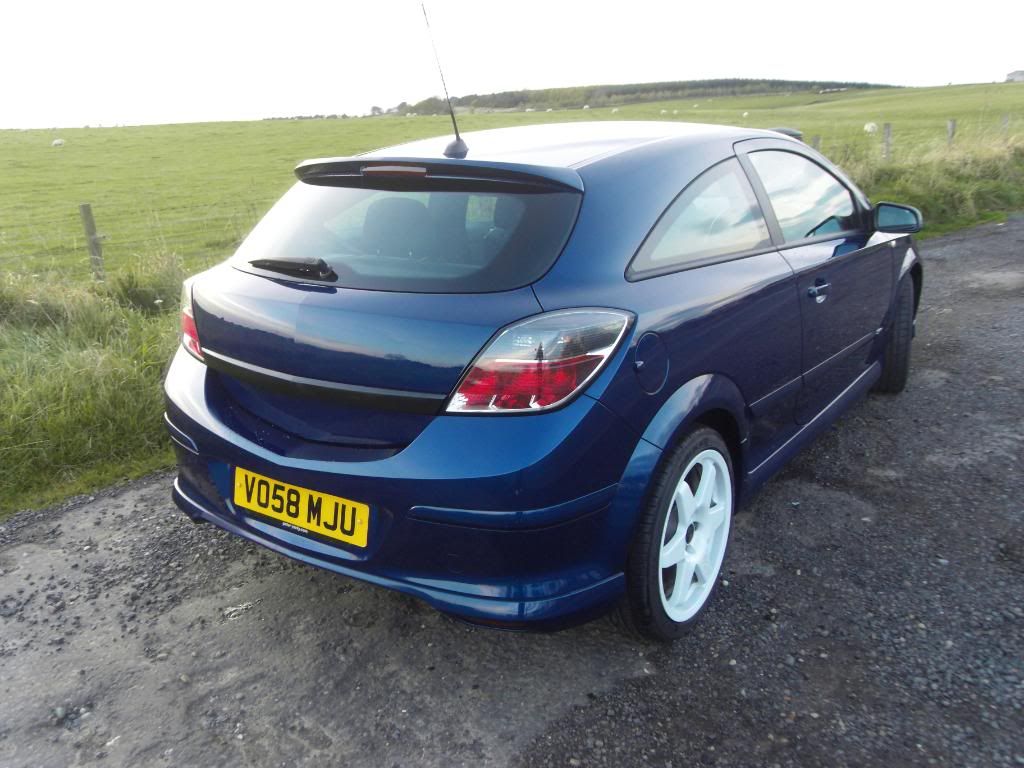 after a few weeks i had to get the car lower as all of my previous cars and cars in the family had been on coilovers and the astra was like a jeep in comparison, i was faced with the dilema of spending a fair whack on coilovers or using the cash i had to make a big overall change to the car, so i opted for some eibach sportline springs, a piper 2.5inch cat back, a pipercross panel filter and a vxr intake pipe, also derestricted the air box at the same time.
by this time there was snow on the ground and the car stayed like this untill after xmas. wasnt the best weather for taking pictures so only have the one.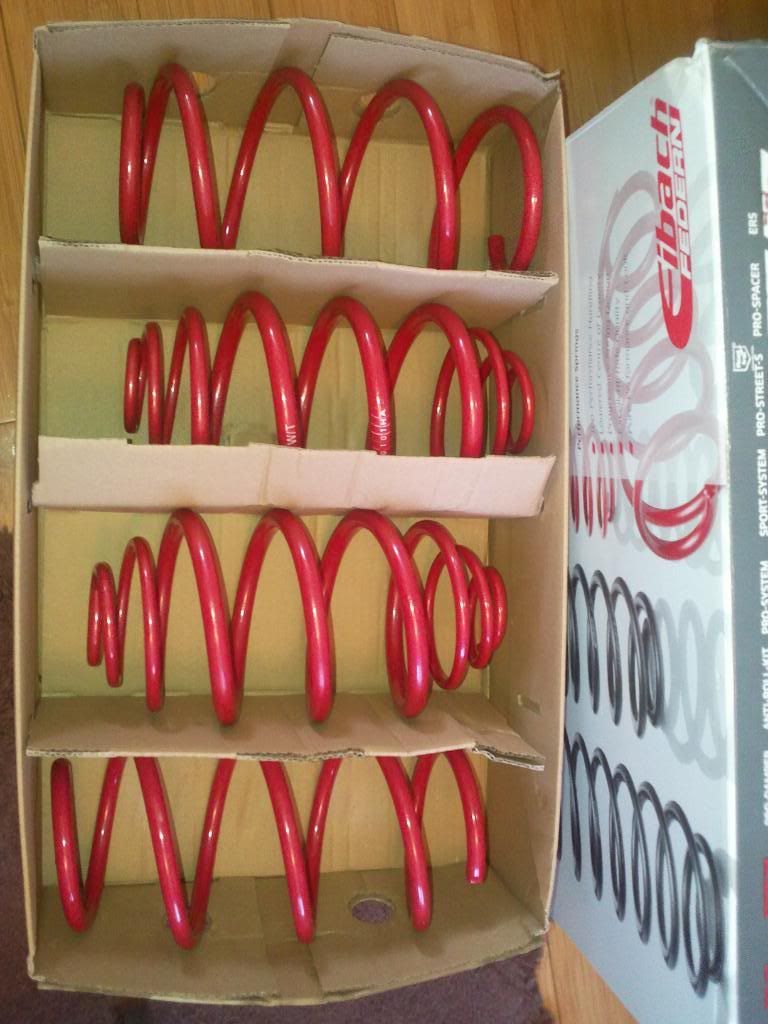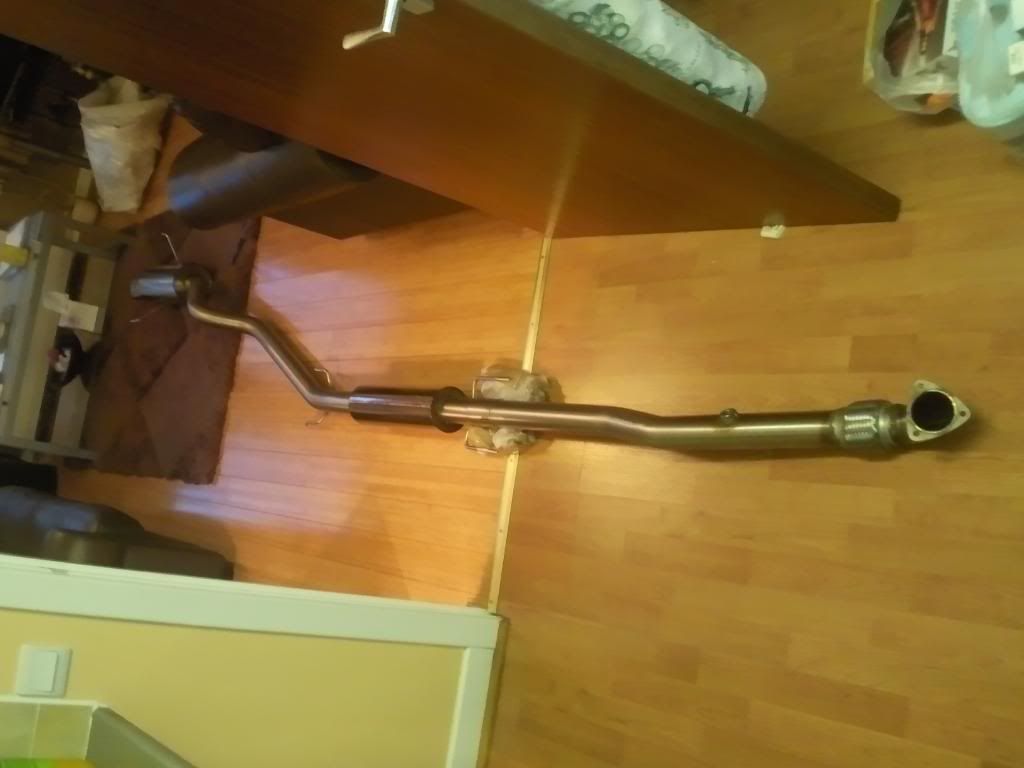 so in january the fun started again, first on the cards was to get rid of the rear seats
most of my cars have always gone down this route lol. free power and more sound.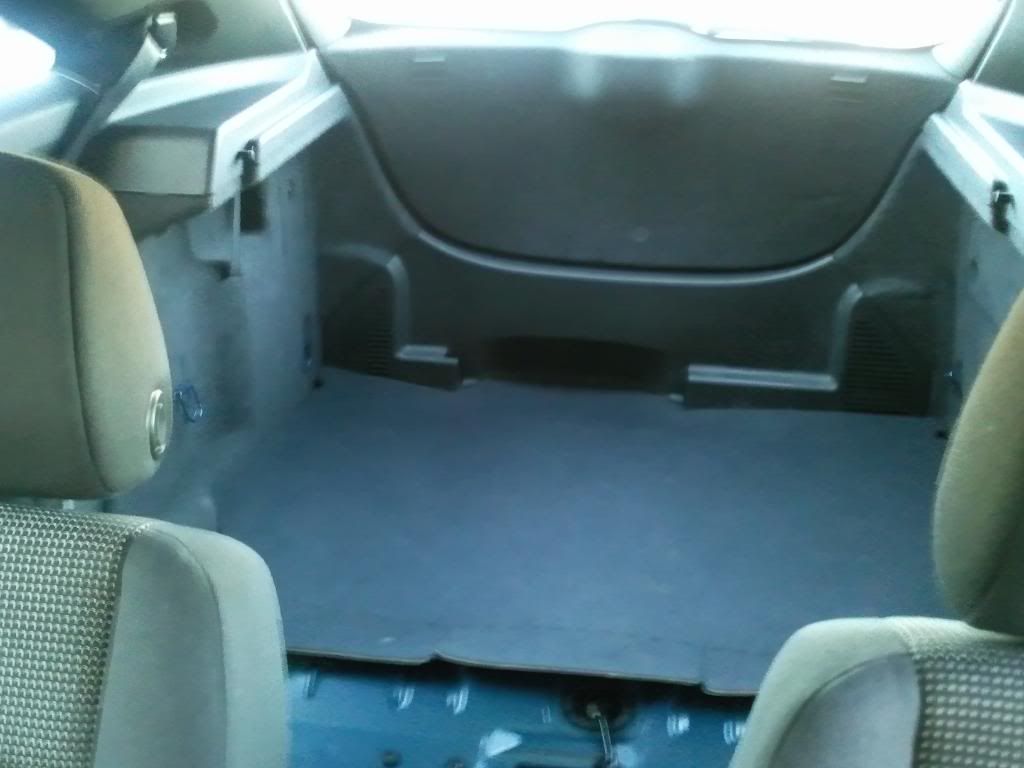 got bored of the white wheels rather quick, so wanted a change,
wanted to make another big change to the car that people would notice.
so got a shot of a set of td's from a mate
off went my wheels to be powdercoated,
removed the sri door badges,
swaped the long aerial for a short bsting one ment for a pug.
fitted team heko wind deflectors,
got the windows tinted all round and a sunstrip,
got some custom centre cap badges made along with some wing sri decals for around the side repeaters.
also tinted the fogs and side repeaters.
oh and my private plate went on the car.
the pics.