Before I start, im going to try and attempt a progress thread eventhough much of the major work was completed to the my zr this morning! :rofl:
So here it is, pretty much as standard...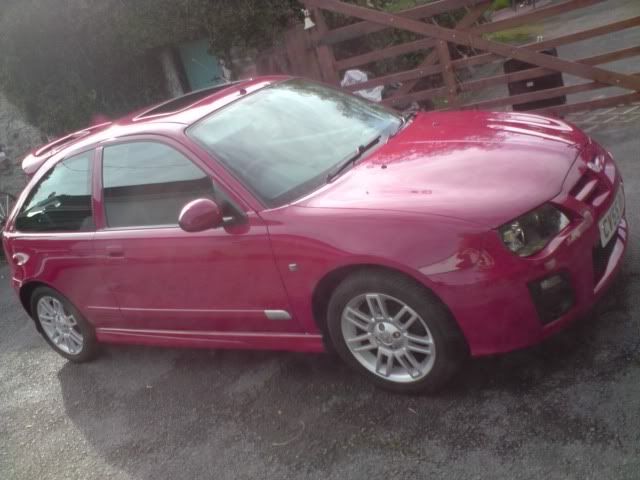 At this point the additions were:
-touch screen flip out dvd
-Xsara washer jet
-Silvertech bulbs
-'x-power' harness pads in the rear
-the flat type wipers
However this morning I picked her up from the local body shop were the following have been fitted, after a year of searching!!!
-MG sports and racing front lip spoiler (sprayed rio red)
-MG sports and racing rear diffuser (sprayed gloss black)
-Fog lights
-Fog light bezzels (sprayed gloss black)
-s/s 'x-power' twin exit back box
Pics: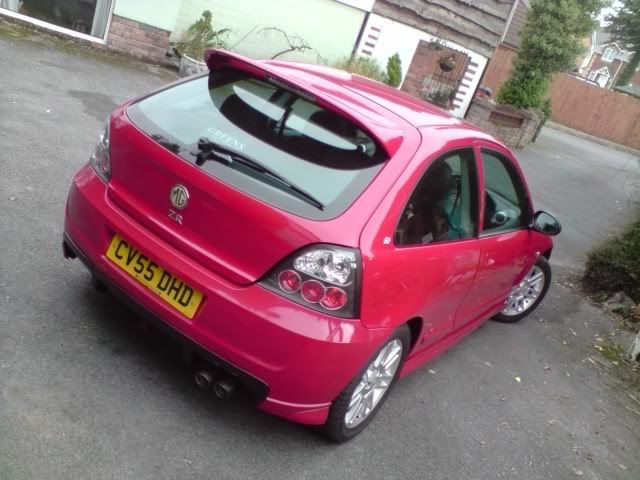 Close up of front spoiler, fogs and bezzels
Close up of diffuser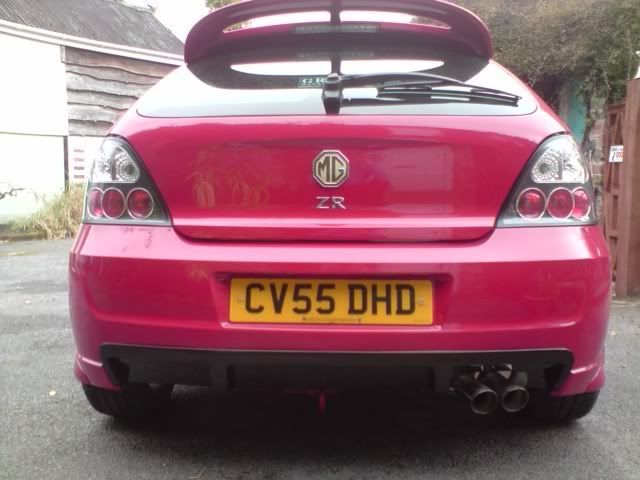 Close up of 'x-power' exhaust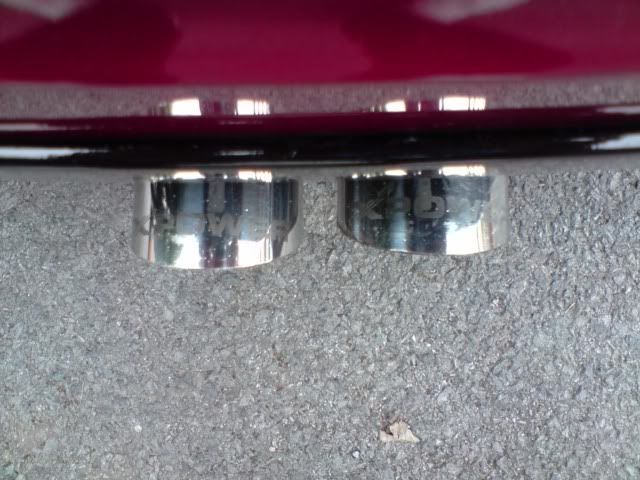 Interior shot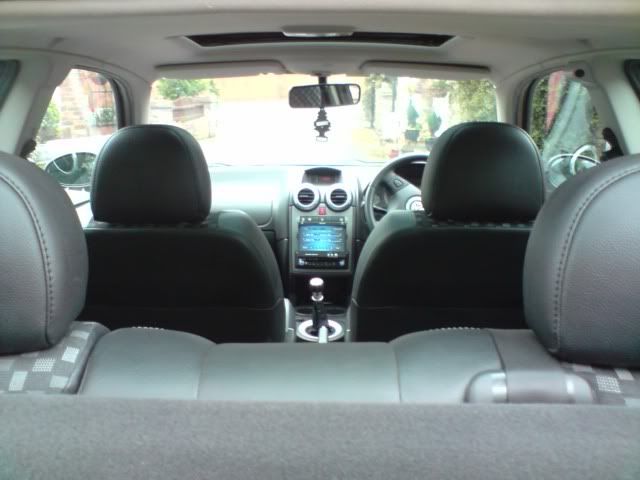 Plans for the future are:
-Black and silver MG front and rear badges (bought waiting to be fitted in the week)
-Paint calipers gloss black with 'x-power' decals on them
-Small 'x-power' decals in rear side windows
-Possible a set of kei force 10 wheels or ZS wheels powder coated in black chrome
-'x-power' springs
-'x-power' gear knob and car mats
All comments welcome....
Appreciate its not going to suit everyones tastes, but its what ive always wanted to do, ever since owning the car...