Discussion Starter
·
#1
·
Not happy! just got my new rad on and all bled in etc.. everything was hunky dork for about 50 miles, till by temp guage shot up to just about half, so i dipped my clutch, pulled over on the m6 to the hard shoulder and turned the car off. popped the bonnt and there was steam everywhere. not good! and, all of my coolent was making its way to the ground. I had some spare in the car, so i put it in to find the leak if it was a hose that had popped off, it wasnt. It was pouring out and dribbling off the sump. decided this wasnt good so called the AA.
so i stood around for an hour in the fooking cold and spitting rain too scared to get into my car incase someone in a HGV ploughed into it lol (whising they would so i could get a new car). the AA came, and he said HGF, so i was like, nooo, waterpump, so he had a look again and it was. got home, had a look at my car, had a proper look at my car and it wasnt my waterpump! soo fooking happy its not. Its just a little rubber gasket type seal thing has blown off the thermostat housing. Well, a pipe is reduced to accept the housing, and this rubber ring seals it all. Its just blown right off lol. hmm.
So yea, pictures!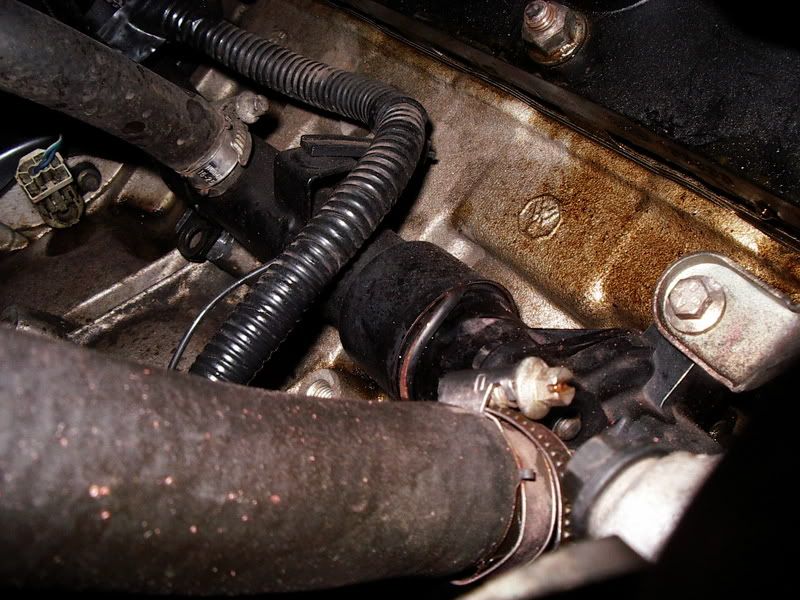 As you can see, the rubber ring is just hanging out..
For those who dont know where we are looking. we are looking at the back of the engine, just below the inlet manifold.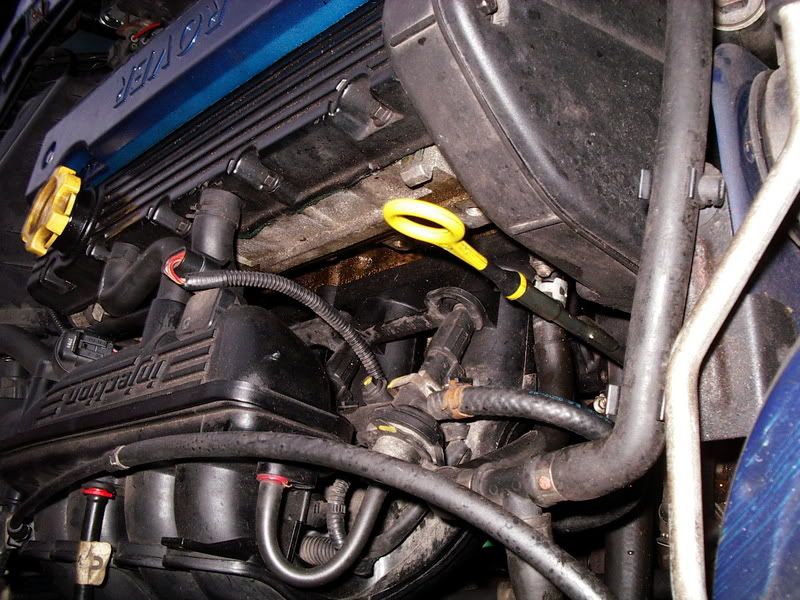 down there!
So, does anyone know if i can re-use the seal and just pop it back in? and put some sealing agent around it? or will i need to replace it? im really not sure. The pipe could be cracked at the bottom, ive not had a good enough feel around. Tomorrow looks like it will be spent fixing the car... yet again!!
*edit - im going to go and push it back in now if i can, so it doesnt warp the plastic pipe anymore than it might have done*